Patriot Neil Erikson reports that far left terrorist Blackbastard, who also goes by the pseudonym Andy Fleming, has disappeared:
Slackbastard in Deep Trouble.

Posted by CC on Sunday, 28 October 2018
The Slackbastard Twitter and Facebook pages are indeed down, as is the Slackbastard homepage: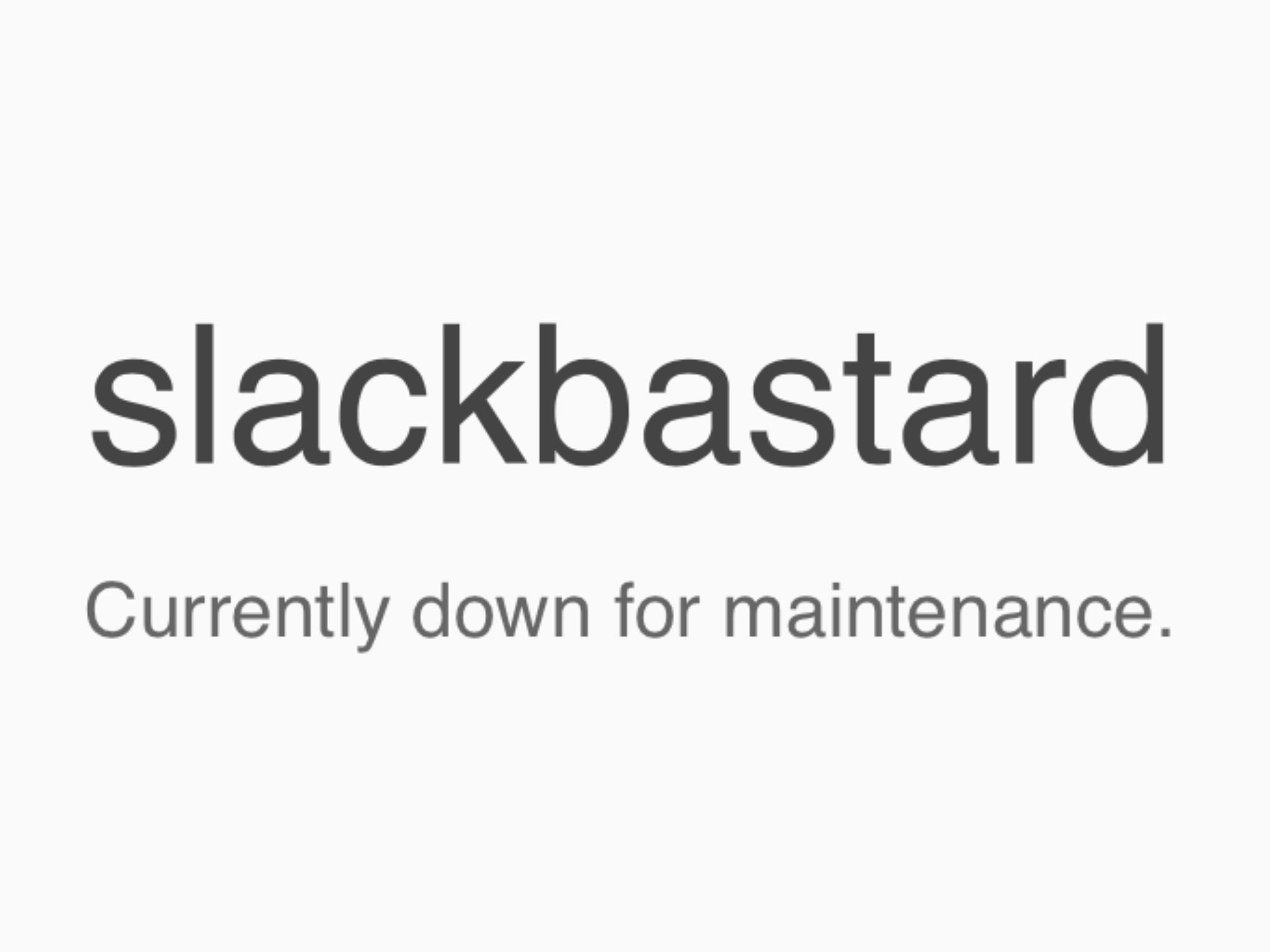 Neil and mate Rick also note that Slackbastard has not appeared on communist radio station 3CR recently. The reason they claim for this disappearance is that he has allegedly been involved in a "terrorist incident", and it is possible that he has been detained by the Australian Federal Police.
If true, this is yuge.
The entity known as Slackbastard is a terrorist organisation, consisting of communist and anarchist journalists and academics who believes it is their duty to reveal the identity of patriots and conservatives who oppose far-left groupthink. They have caused people to lose their livelihoods and openly encourage violence against conservatives, whom they label "fascists".
The effect this terrorist organisation has on Australian politics cannot be understated. The threats and intimidation levelled against conservatives by said terrorists act as a barrier to the entry of discussions centred on nationalism and mass immigration into the mainstream. If ordinary Aussies do not have to weigh the serious risks posed to their families by these extremist anarchist psychopaths, more Mum & Dad Patriots may be encouraged to enter the political scene, and the regular people of Australia can take bck the public space from violent extremist socialist activists.