It's April 2018, and there's hardly a day that goes by in which I don't ask myself how the hell we got to this point? When did society, collectively, lose the plot to the extent that it has? What was the pivotal moment?
In case you have any doubt about what I'm on about, I'm referring to the suffocating cultural miasma that we're all floating around in daily, the one that spruiks repression of common sense values, hatred of anything vaguely Western, white, Christian, capitalist or male, and generally is making a misery out of most public exchanges, movies, music, television, and relationships by turning practically every subject known to man (sorry – peoplekind) into a loaded and intellectually challenged political discussion, devoid of humour, nuance or empathy.
You can take your pick from a list of issues that have been subsumed by the culture as quantifiable truths that define the polarised nature of all public discourse and political policy, yet somehow bear no semblance to reality:
• Words are violence
• Free speech is not important
• Hate speech is whatever "I" define it as
• Gender is a social construct – anyone can identify as any gender whenever they want to
• Biology plays no part in determining who is male and female, society does
• Islam is a religion of peace and its corollary … Criticism of any aspect of Islam is Islamophobia
• Christian fundamentalism is equivalent to Islamic extremism
• Only white people are capable of racism, brown people cannot be racist because …
• White male patriarchy is the dominant structure of oppression in history and …
• Non-white people are inherently victims of this oppression
• The slave trade was a uniquely Western institution, no other races or cultures were ever involved other than as victims
• Equality of opportunity is not enough and is itself oppressive – equality of outcome is the only fair option
• All white people are guilty of unconscious bias i.e. are guilty of micro-aggressions aimed at any and all oppressed groups
• Offence may be taken without it being given – those who have taken offence must be praised while those that have been deemed to have given offence must apologise
• White people achieve success or acclaim only through the colour of their skin and their white privilege – hard work and application are irrelevant
• Men perpetrate violence upon women uniquely, in fact …
• There's an epidemic of rape in society, especially on university campuses by young men, so much so that an accusation of rape is more legitimate than the right of the accused to a fair hearing, although …
• A very real epidemic of rape, abuse of women and practices such as honour murders of girls and women in certain non-Western countries is perfectly tolerable because 'culture'
• All cultures are equal
• Religious beliefs (particularly Christian) are no longer tolerable in a progressive society, in fact …
• Were Christianity to disappear altogether it would be a boon to society
• Capitalism is a uniquely oppressive economic system, responsible for huge inequality and injustice
• Socialism on the other hand is the only fair economic system and will lead to equality for all
• The gender wage gap is proof that women are subjugated by the patriarchy, and of course …
• The Russians are Coming, the Russians are Coming, the Russians are Coming!!!
Honestly, I could keep going for a while with this, and I'm sure you, dear reader, could add your own favourites in the comments below [actually that might be a useful experiment to see just how long a consolidated list of leftist lunacy could be] – suffice it to say, in today's hyper-polarised world, it's not that I mind so much that a large portion of society clings to issues such as those listed above, but that the moderators of public opinion – the media, academics and professional opinion-brokers alike – define all of us who dare to call bullshit on this stuff as CIS-normative-racist-bigoted-mysoginist-sexist-denier-god-botherer-homophobic-rape-apologist-intolerant FASCISTS.
Hands up if you've been called some variant of the above already on social media in the past year?
We all know the result of this is that anyone who doesn't subscribe to these narratives is gradually being silenced, stigmatised and ultimately ostracised from acceptable society for the crime of sticking to facts, history, science or critical thinking, which itself is hastening the downward spiral of groupthink and insular thinking that the Left already has a severe problem with.
Remember, in trying to understand why this is, when you watch any interaction with a member of the SJW purple-haired brigade, any sponsored "protest march" or Antifa demonstration, any debate stage or political TV show featuring members of the political Left posturing the absolute truth of these talking points and their contempt and revulsion for any counterpoint; when you're utterly confused at their intellectual narcissism on display or frustrated beyond belief that they can't see any hypocrisy in their statements or positions – remember that the Left's entire schtick is underpinned by the concept of 'Repressive Tolerance', the idea spawned by that Frankfurt School alumni, Herbert Marcuse, back in the '60's.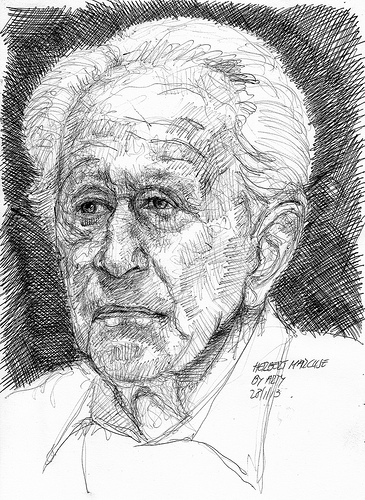 Repressive Tolerance was Marcuse's magnum opus to the political Left's progressive movement, that enshrines in them the belief that to promote tolerance for progressive causes which the Left endorses, it is acceptable, even noble, to actively seek the suppression, slander and shaming of those who would disagree.
Labelling someone of a conservatarian lean "intolerant" or "racist" in this age of outraged victims and imaginary grievances is thus the appropriate action to be taken in the minds of these progressive lunatics because they're taught that any idea that disagrees with theirs is by its very nature intolerant.
Today's visceral representation of everything that is wrong with Leftist politics isn't just an accident; it's been decades in the making yet feels like a sudden, revolutionary shift in the culture. But the problem with this revolution is it's now actually the mainstream, meaning the revolution is largely over – so what happened?
One can trawl through history from the period just after the Second World War through to the 1950's, the move of the Frankfurt School to the US, the McCarthy Red Scare era, the inveigling of political left ideology into US college campuses; yet the US appeared well-protected against a socialist or Marxist takeover.
Reviewing the decades of the 60's and 70's – the rise of the radical political movements emanating from universities in the US in particular, the peace, love and psychedelic drugs era, the agitators and second wave feminists, the hippies and flower children – even then Leftist movements represented a fringe society. I can't recall during my youth ever thinking that the West as a cultural entity was truly at risk of being overthrown by that mob.
The 80's was the era of Reaganomics and Thatcherism, a period of unfettered capitalism, the end of the Cold War, and from what I recall through my youth in the 90's, the old Soviet menace appeared to be buried once and for all. Yes, there were regional squabbles, but I recall the UK and the US and the Anglosphere in general achieving peak moderate, liberal democracy. The high point of political intrigue in the US in the mid-90's was Bill Clinton's Monica Lewinsky scandal after all.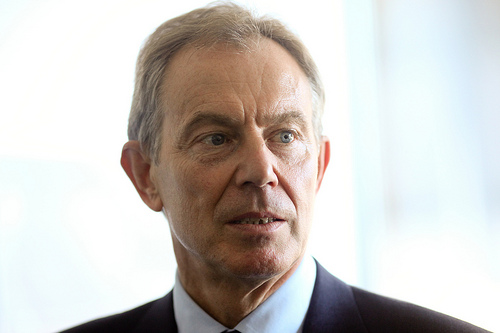 No, in the context of what's currently troubling the anglosphere – the UK, US, Canada, Australia – we can start in 1997 with the complete rout of the ruling Tory Party in that year's general elections by a resurgent Labour Party, and its poster boy, Tony Blair. 'New Labour' was to bring forth 'Cool Britannia' – a shift away from stodgy conservative politics that had become long in the tooth by 1997 under John Major, that was to usher in a new aspirational Britain of multiculturalism, increased government spending, being tough not just on crime but on the causes of crime and of course dealing with the spread of Islamic fundamentalism in the UK. Tony Blair's Labour government was a fantastic example of mass delusion, but it's greatest trick was in convincing the Conservatives to follow suit when David Cameron (Blair II) and the Tories won the 2010 general elections after New Labour eventually ran out of excuses, scandals, lies and everyone else's money.
But the legacy of Tony Blair in the UK is but an amuse-bouche to our main course, the event which I believe will go down as Ground Zero for our current societal malaise, one which I contend has led to the calamitous rise of progressive Leftism in the public sphere worldwide in the past decade – the election of Barack Obama as US president in 2008.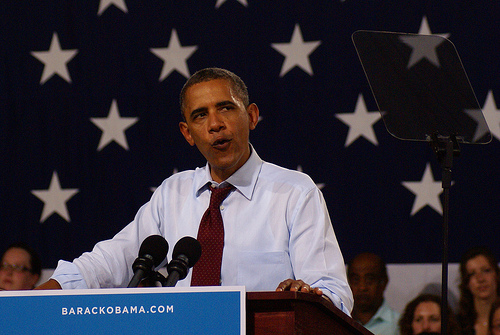 Like the Pied Piper of Hamlin, Obama and the sycophantic media Yes We Can'd the American voters into believing he would lead them into a glorious progressive utopia, garnering record votes in most US states, benefitting from a truly appalling Republican Candidate in the out-of-touch John McCain and holding up the disastrous presidency of George W 'Mission Accomplished' Bush as possibly the strongest reason to vote Democrat. I recall thinking a trained monkey could have run against the Republicans that year and won.
But all what not what is seemed. As an avowed socialist, and deeply influenced by the writings of Saul '12 Rules for Radicals' Alinsky and radical leftist intellectuals throughout his life, Obama on the outside portrayed the model Democrat – the equanimity and grace of a modern-day JFK mixed with the goofy coolness and self-assuredness of a Hollywood leading man, but his confident and carefully crafted speeches masked a heavy Marxist-Leninist lean towards wealth redistribution, equity and diversity, bigger government, more spending [$10 trillion added to the country's debt in 8 years, more than in the entire previous history of the Republic], and assiduously set out to establish more government intervention in healthcare, energy, education and a range of other areas.
The worst aspect of Obama was that, as a figurehead of almost Christ-like proportions on the global stage, his presidency and politics afforded the Leftists an unimpeachable role model for the implementation of the radical social justice policies in the mainstream; the man placed "Change" front and centre of the cultural discussion in the US, and provided enormous legitimacy to advocates of political correctness and gender activism, set about inciting racial divisions in the US by spruiking police brutality of African Americans, leading to Black Lives Matter, and of course was a catalyst for the Islam is a religion of peace fantasy that's spread across the Western world and in my opinion is almost directly responsible for the Islamophobia cult that grips our countries now.
Oh, and of course he also lent tremendous credence to the "97% of scientists believe in climate change" wonk, because as we've all come to understand, what Black Jesus says, the rest of us must believe.
Even today, the media industrial complex touts Obama as the missed opportunity, lauds him for working away in the shadows serving an unofficial third term to destabilise the Trump platform, such was his impact on shaping the public discourse. I mentioned Marcuse's Repressive Tolerance earlier because it's precisely this attitude which has dominated the media and public discussion in the US and abroad since Trump won the 2016 election – the fact that Trump, as the antithesis in many respects to Obama, is to the Left about as intolerant as it gets and must be removed at all costs.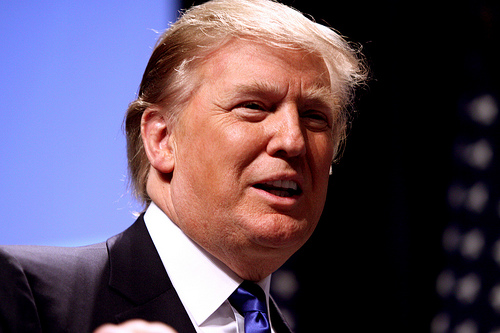 So, what now?
Today, the UK has thankfully turfed Tony Blair to the side of the road as an ideological role model, but has a media class determined to promote an even more disastrous populist figure in the unapologetically communist Jeremy Corbyn to assume the mantle; Canada is developing into a basket-case under the watch of PM Justin Trudeau, who amazingly seems a good bet to win the next Canadian federal election in 2019 (if the polls are to be believed) despite apparently suffering from brain damage; the US in electing Donald Trump has done what it can against all odds to delay the onset of radical Leftism for at least 4 years, or more temporarily if one believes the permanently outraged American media class; and Australia – well we've endured what will go down in history as the most uninspiring and directionless decade in our political history, which will likely see the continuation of the insincere turf war between career politicians from both the Liberals and Labour, as they chase marginal votes via a seemingly endless series of pointless progressive policies while the country's economy flounders and they abandon any of the conservative values that would see them easily re-elected if only they had leadership.
I'm not holding out hope. Someone close to me recently commented that what the world is facing today is political entropy, a planned and purposeful decline into disorder. When asked why, his response was matter-of-fact – once the disorder has reached an untenable position, the real totalitarians come out to play. Since Brexit and Trump, there has been a spate of articles from the Left about how democracy is broken, how people can't be trusted to vote correctly, or in the interests of the greater good [read – Remain and Clinton should have won]. The Left has even colonised the definition of a functioning democracy, and if conservatarianism is not able to reclaim the middle ground soon, indeed if we do not soon discover our own exceptional figure, capable of redressing the Left's monopoly over intolerance and rebalancing the public debate on those issues I listed earlier, then we are facing a very steep uphill climb, and I'm not confident there's a whole lot of positives waiting at the top of the hill if we get there.
Let me know what you think.
Photo by marcn