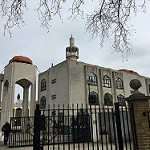 Islamodacity
Malcolm Turnbull has finally named the true source of terrorism… we think. He has recently made the following remarks to the media:
"The brazen attack, the criminal attack in the United Kingdom, in Salisbury on the 4 March, was an attack on all of us."
"It was an attack on the sovereignty of every nation that respects the rule of law and that is why we are taking this action today."
Mr Turnbull said the world would not tolerate such recklessness, calling the act of terror "a reckless assault on the sovereignty of nations".
Our Star reporter Mr Islam O'Dacity asked Turnbull why it took him so long, after so many Islamic terror attacks on Western Soil, to finally call out Islam as the true source of terrorism. Turnbull replied:
"I wasn't referring to Islam you Xenophobic, Islamophobic, racist Irish prick! I was referring to the recent Russian attack on British soil."
It's your XYZ.
Photo by Loz Flowers