It seems that today, even the issue of keeping fit is not immune to the Left's assault on basic freedoms, with the Washington Post declaring in an editorial yesterday that spinning classes are too white, too thin, too heterosexual and too able-bodied. The article is backed up by "research" from a certain Professor Todd Miller, who presents the argument:
"If you're trying to get a select group of people by saying 'This workout is really hard,' you're sending a message to unfit people — who really need exercise. 'Don't come here, because you're not wanted.' You're making it unappealing to the people who need it the most".
Yes, really.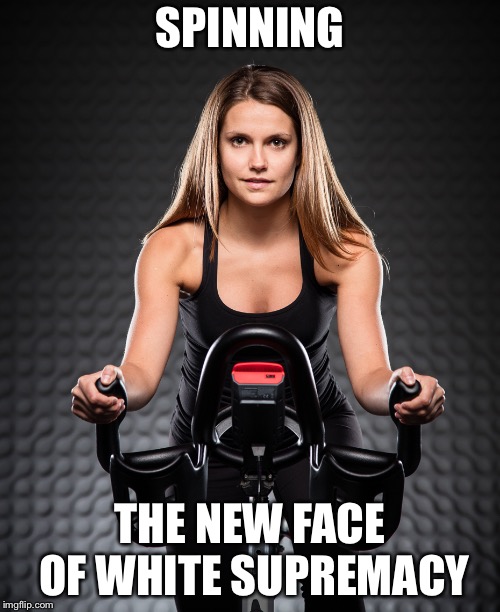 This is just a bit of silliness in the overall scheme of things these days, but if we've entered the territory now where an advertisement for a tough fitness class should be deemed "unwelcoming" to unfit people, or the fact that an activity that is popular with white people, like spinning, must now be deemed to be exclusionary to the morbidly obese, then my dumbentia diagnosis is further along than even I thought.
Take this seriously – it won't be long before your local gym is sued by some 150kg blue-haired identity warrior with an axe to grind because the action class you attend hurt her feelings.
PS – the original article from the WaPo is pay walled; I can't imagine who would actually subscribe to this nonsense!