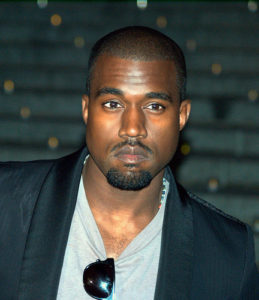 By Ghostwtr
Likely future for US:
Trump elected president 2016
Emoji is made international "lingua franca"
Event triggers Kanye to run in 2020. Names himself VP running mate
Kanye('s) wins and new season of Keeping up with the Kardashians is filmed in the White House in the style of 24. Kiefer Sutherland guest stars as himself.
Google search term "first+lady+sex+tape" breaks the internet. This time good and proper.
Internetless US descends into anarchy and chaos.
Post-dystopian war lord Trump gets "make America great again" hats out of storage.
British return to hit the reset button.
Caitlyn Jenner is a vision of strength and elegance despite the chaos.
Repeat.
Photo by david_shankbone