Andrew Hastie has pulled off a victory to retain the Western Australian seat of Canning for the Liberal Party, defeating Labor candidate Matt Keogh and glamorous academic and Greens hopeful Vanessa Rauland.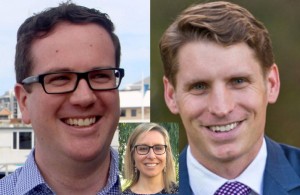 Andrew Hastie has managed the win only days after Malcolm Turnbull's ousting of Tony Abbott as Prime Minister.
Are you happy with the result in the Canning by-election?
Tell us what you think!
It's the XYZ.