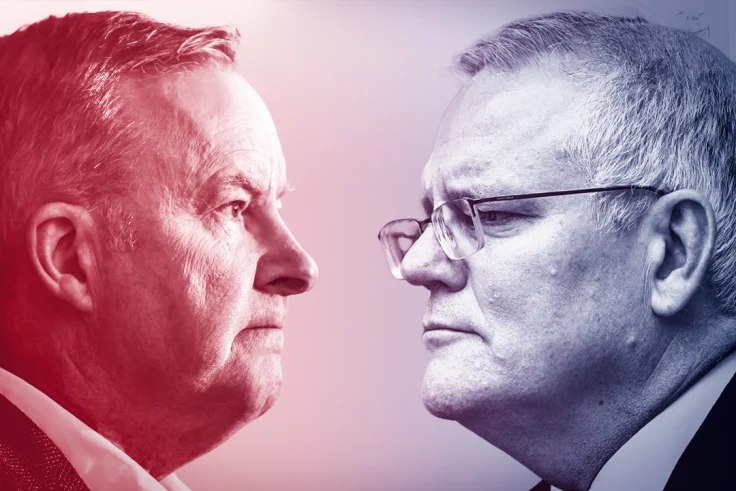 From Macrobusiness.
David Llewellyn-Smith
We all know ScoMo was a pathological liar. "The Liar from the Shire" most pointedly misled on climate change, behaviour in parliament, and pandemic management. You can read the full list here.
These were substantial untruths. But, we all knew Morrison was a liar so nobody believed him. The press was hostile and painted every lie in lurid colours.
But, I'm afraid to say, Albo is a worse liar doing greater harm to the national interest, in a much shorter timeframe, than ScoMo ever managed. And the press loves him for it.
Consider the complete lie that is the Albanese platform:
he has done little to accelerate climate change mitigation while talking it up big;
he is on track to double utility bills instead of discounting them as promised, by allowing the gas cartel to break his own laws;
he declared "China has changed" before the election to separate himself from traditional Labor groveling but has since done everything in his power to crawl back to Beijing and re-risk the Australian trade profile;
he promised to fix wages but has crashed them at the fastest rate in modern history with no end in sight amid a tsunami of cheap foreign labour;
he promised to make buying a home cheaper and has delivered instead a rent and price catastrophe via record immigration and pathetic supply-side reform;
he never mentioned a Big Australia in the election and his ministers now pretend it's not happening as population growth skyrockets towards a Huge Australia.
The lies of the Morrison government were often procedural and tactical. The lies of the Albanese Government are fundamental and strategic. The gaslighting of the polity to sustain an unsellable globalist platform that Albo never took to the election and would lose if he did.
It all adds up to the greatest lie of all. The LNP is the wolf of capital. You know what you're getting. Albo makes a great song and dance about being a working-class man and his party is supposed to represent such. But he is the wolf in sheep's clothing of capital and more hostile to working family outcomes than the LNP ever was.
You tell me who is the bigger liar.
From Macrobusiness.