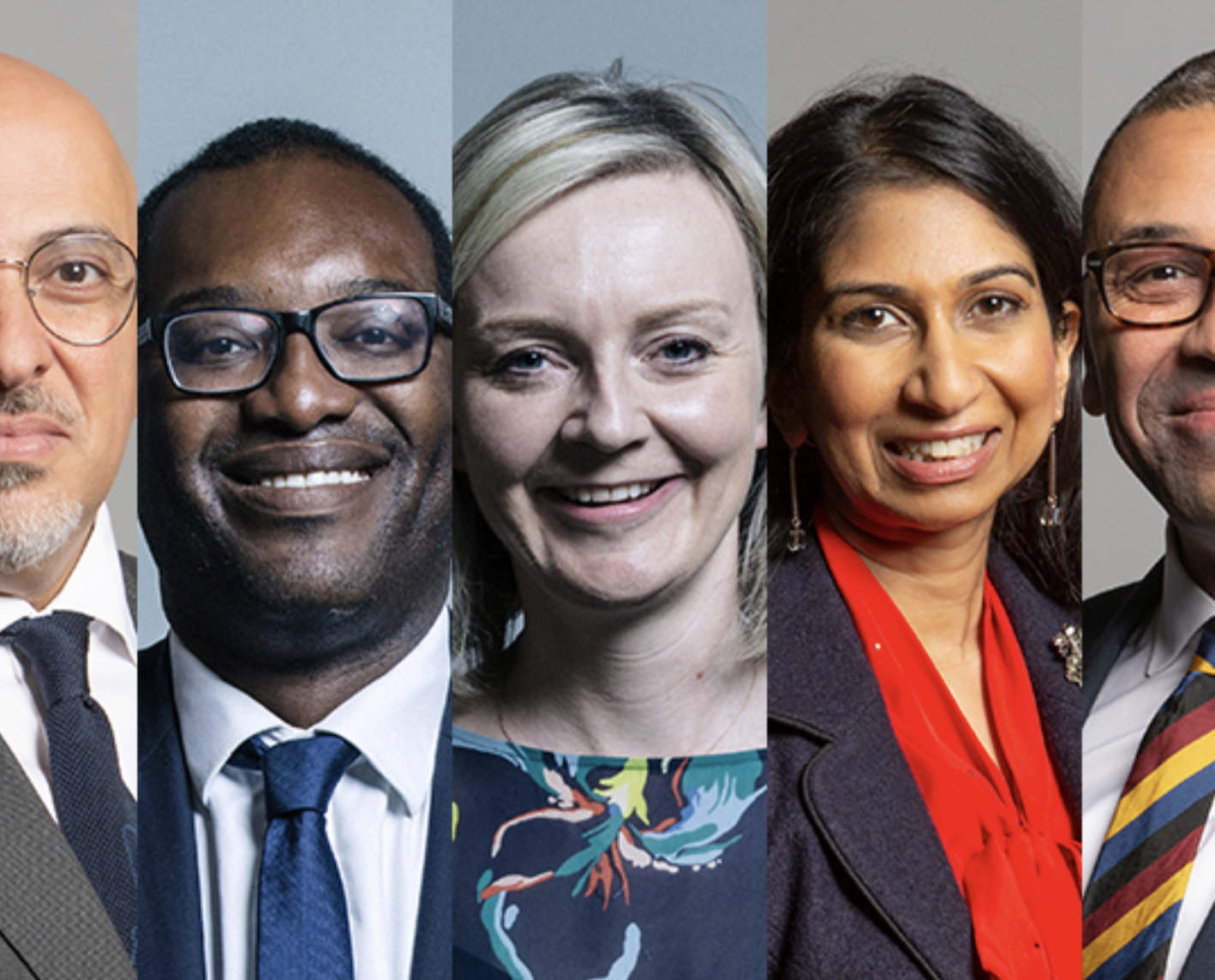 From Patriotic Alternative.
Marcus Crassus
It has been announced that Liz Truss' senior cabinet will not include a single white man, and this is the modern-day Conservative Party; she has managed to beat Rishi Sunak in the race for a new Prime Minister. Perhaps she ranks higher in the diversity quota for being female, but one might suspect that a man of Indian descent is technically higher ranking by dint of being non-white. Either way, they both serve the agenda of the World Economic Forum and won't be representing the interests of the Native British people.
Suella Braverman has been appointed as the Home Secretary, Kwasi Kwarteng is the new Chancellor of the Exchequer, James Cleverly as the Foreign Secretary.
The Anti-White, and more specifically: Anti-White Male campaign will continue under this new government, their focus is on dis-empowering Whites and meeting diversity quotas to satisfy their globalist masters.
Macron congratulates Liz Truss on her new position: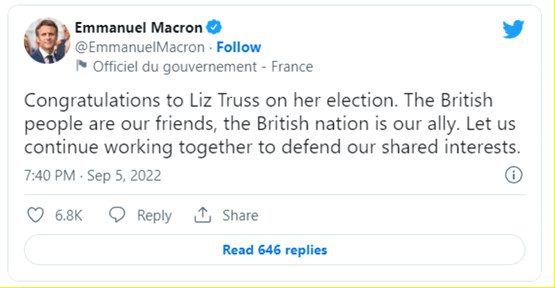 It is worth noting that Macron has previously worked with the Rothschilds, and perhaps still does; he's associated with the Bilderberg group.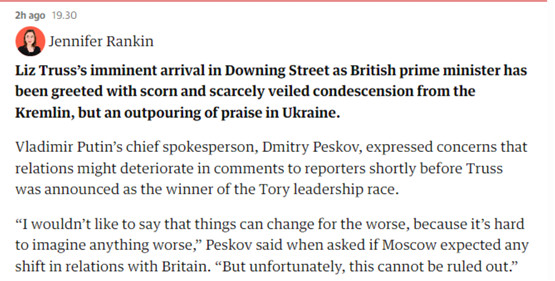 We can expect that the Truss led government will want to escalate the conflict in the Ukraine, this will not serve the interests of Britain and may result in continued rises in costs, fuel and otherwise.

Not that this was promised, but let's be frank about this; there will be no freezing of gas/energy bills, we may get a reduction in costs depending on changes in the geo-political scenario.
There has been one such claim, that Truss will provide the public with £100billion to tackle fuel and energy costs; but this is money that is simply loaned into existence; and will result in increased debt once the money fully circulates into the economy, interests are also due to raise to tackle inflation so that we can expect that any money borrowed will be more difficult to pay-back: a more practical solution to this, is to simply lift the sanctions, rescind or reduce zero-carbon mandates and regulations, re-establish closed down natural gas stations and also construct new nuclear power stations where appropriate. Solar farms simply aren't practical sources of energy in Britain and wind farms are simply in-efficient, large numbers are required to be erected and they are expensive and "environment un-friendly" to produce; the green agenda will continue under Truss.
Priti Patel quits her position, not that she did anything; we've had thousands of migrants travel into Britain illegally via Dover and hundreds of thousands more have travelled via "legal" methods. She has done nothing to curb immigration to this country and it's likely that the Rwanda plan will also fail.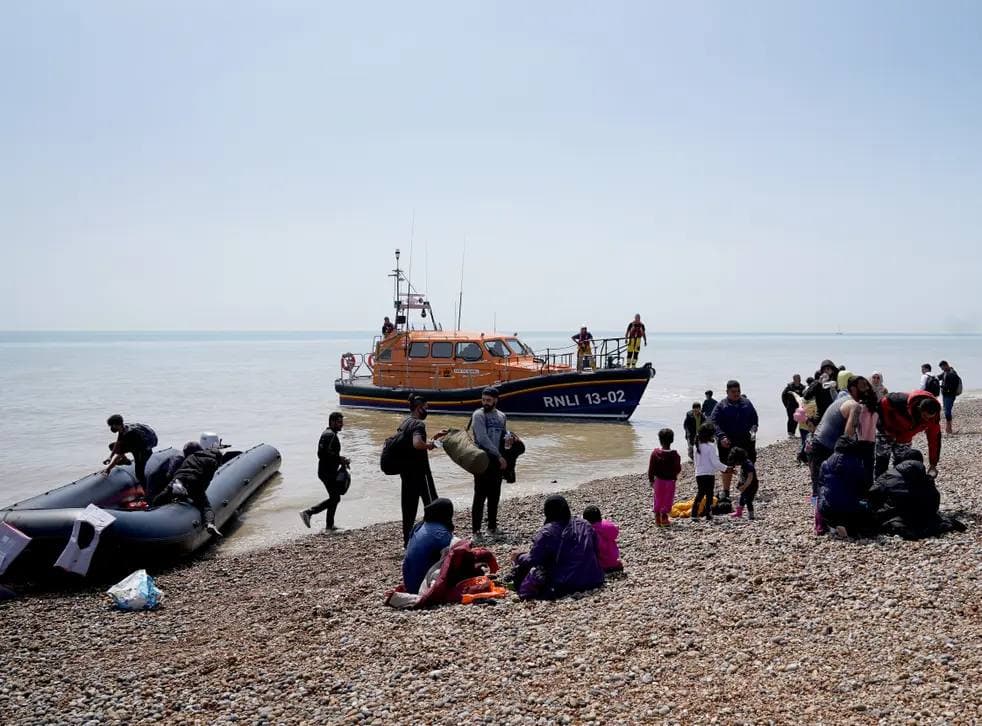 We are in a two party system that is rotten at the top, neither Labour or the Conservative party provide a patriotic and common-sense solution to our frankly non-existent borders, in fact; migrant magnets are more appropriate a term, yet the masses will likely stay within this paradigm, for now…
Additional sources:
https://www.breitbart.com/europe/2022/09/06/truss-appoints-leadership-rival-braverman-diverse-senior-govt-posts-confirmed/