This is Clownworld in the current year:
❗UK PM debate halted after incident in the studio – TalkTV presenter Kate McCann has reportedly fainted

Watch as a shocked Foreign Secretary Liz Truss hurriedly rushes off to help the moderator. pic.twitter.com/mrxfhyYWYQ

— Sir Percy Unrat, Prof Unrat (@SirPercyUnrat) July 26, 2022
A female Lying Press presenter, hosting a debate between an Indian midget and a middle aged woman over who gets to be the next British PM asks a question about the proxy war in the Ukraine and collapses, just as the middle aged woman says the words "freedom and democracy", most likely because she took the dangerous and untested mRNA "vaccine".
This must be, like, 4D Schadenfreude or something:
The host of the televised Conservative Party leadership debate has dramatically collapsed during a broadcast on prime time TV.
British MP Rishi Sunak rushed over to Kate McCann and held her hand after the TalkTV host fainted, interrupting the broadcast.
Former chancellor to the exchequer Rishi Sunak and Britain's Foreign Secretary Liz Truss were making their pitch for PM to the nation in a prime time showdown until the debate was cut short at 6.31pm (local time).
Footage posted by stunned viewers showed Ms Truss answering a question. Suddenly a shocked look flashed across her face as Ms McCann suffered an apparent medical episode.
Ms Truss exclaimed, "Oh my God!", left her podium and rushed towards where Ms McCann had been standing.
Eyewitnesses told The Sun how Mr Sunak raced to Kate's side.
Ms Truss also went to check on the presenter and both candidates were seen kneeling down checking she was OK.
The candidates continued fielding questions from The Sun readers after the show went off air.
A News UK spokeswoman said: "Kate McCann fainted on air tonight and although she is fine, the medical advice was that we shouldn't continue with the debate. We apologise to our viewers and listeners."
Mr Sunak later wrote on Twitter, "Good news that you're already recovering. It was a great debate and I look forward to getting grilled by you again shortly!"
Ms Truss wrote, "Relieved to hear [Kate McCann] is fine. Really sorry that such a good debate had to end. Look forward to catching up with Kate and the rest of the [The Sun] [TalkTV] team again soon."
Nobody actually cares if the lying presstitute lived. You get what you deserve.
XYZ News understands the middle aged woman's plan to defend freedom and democracy against Vladimir Putin is to meet him in person and say the magic words "freedom and democracy" again.
Rishi has in turn vowed to rouse his people from their slumber in the enchanted forest to launch a full scale assault on Moscow. He claims Russia's hypersonic missiles were not designed to take down millions of midget soldiers riding grasshoppers into battle.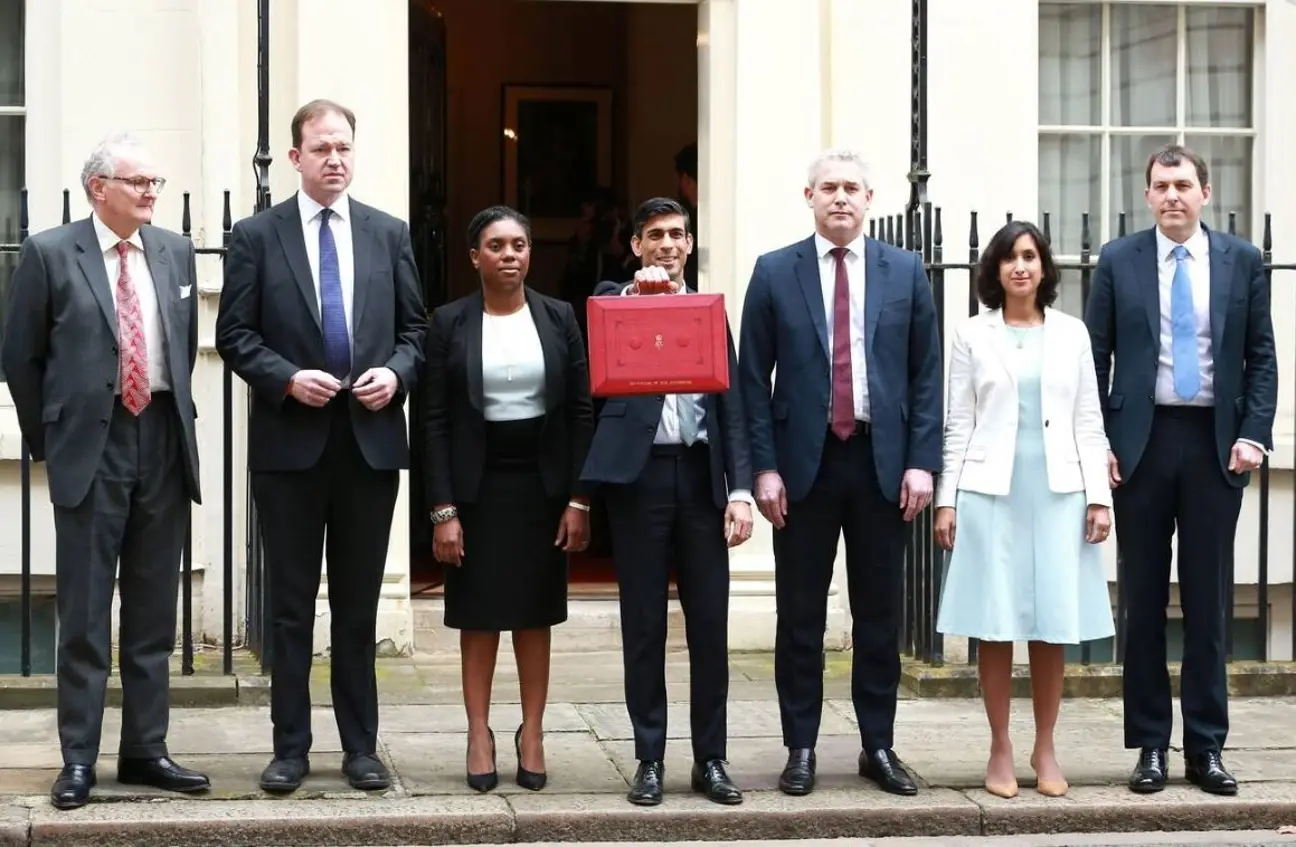 Subscribe to XYZ on Telegram, Bitchute, Patreon, Twitter and Gab.