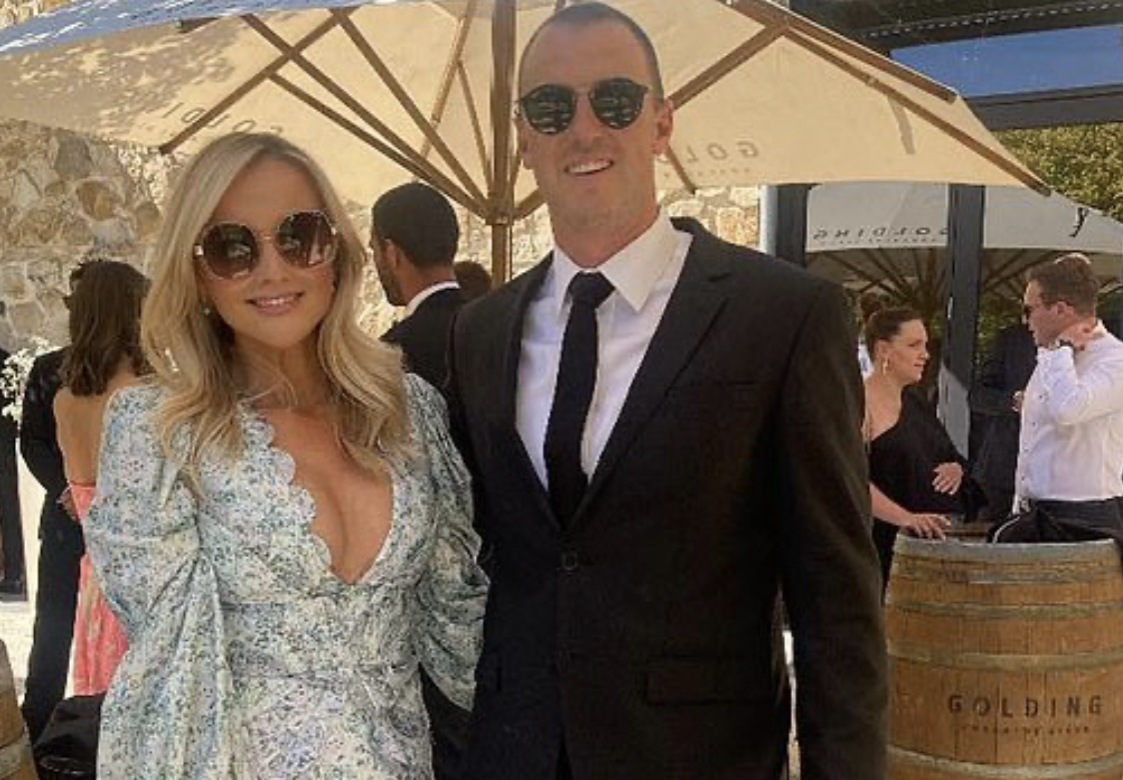 Is anybody else losing count?
From the Daily Mail, 24 May, 2022:
A well-known personal trainer who worked closely with some of AFL's biggest stars has died doing what he loved as his shattered wife prepares to raise two boys on her own.
If you want an idea of the personal toll this poison is taking, that's it right there. His wife is a vaccine widow and his boys are vaccine orphans.
Yes, you should be angry.
Port Adelaide and Adelaide Crows players have led the outpouring of tributes following the sudden death of Jason Januszke, 43, who went into cardiac arrest on his daily run along the Mount Lofty hiking trail last Friday and couldn't be revived.
The much-loved trainer owned a gym in Adelaide and worked with many players from both AFL clubs, which are crosstown rivals.
Mr Januszke leaves behind young sons, Tom, 6, and Jack, 4 and shattered wife Jess, who broke her silence the day after his death.
'It is with a very broken heart that I share with you the terribly sad news that tragically my darling husband Jase passed away suddenly … while doing something he loved, running Mt Lofty,' her gut-wrenching post read.
'Thank you for all the messages of love and support over the last 24 hours, I will be wrapping my arms around our two beautiful boys as we try to make sense of a life without him.
The couple recently celebrated their seventh wedding anniversary.
Many Power and Crows players wore black armbands in Mr Januszke's honour during their respective matches last weekend.
Some regarded him as a close mate.
'Jase was more than a training partner… Energetic, driven, generous and selfless, he made those in his presence the best form of themselves,' Port Adelaide captain Tom Jonas told The Advertiser.
'Most of all, he was a devoted husband and the proudest father, always recounting Tom and Jack's most recent feats with a smile on his face.'
Here's a list:
Rod Marsh, 74, heart attack, died.
Shane Warne, 52, heart attack, died.
Matthew Lloyd, 44, Bell's Palsy, lived.
Ryan Campbell, 50, heart attack, lived.
Hayden Crozier, 28, myocarditis, lived.
Ollie Wines, 27, Myocarditis, lived.
Peter Matera, 53, heart attack, lived.
Jason Januszke, 43, heart attack, died.
8 men, most of them young and fit. This list is far from complete, covering only AFL and cricket in Australia, compiled by one untrained journalist, ie it's the tip of the iceberg.
And this is just since March. That's March, April and May. Three months.
I have never seen anything like this in my lifetime. There should be an investigation. The Lying Press, the AMA, the AFL Players' Association, footy fans, the families of footballers and cricketers, they should all be screaming blue murder.
Instead, it's silence.
Why?
Subscribe to XYZ on Telegram, Bitchute, Patreon, Twitter and Gab.