For 50 years the statue of the man who made Australia great stood on the Captain Cook highway saluting all who travelled North.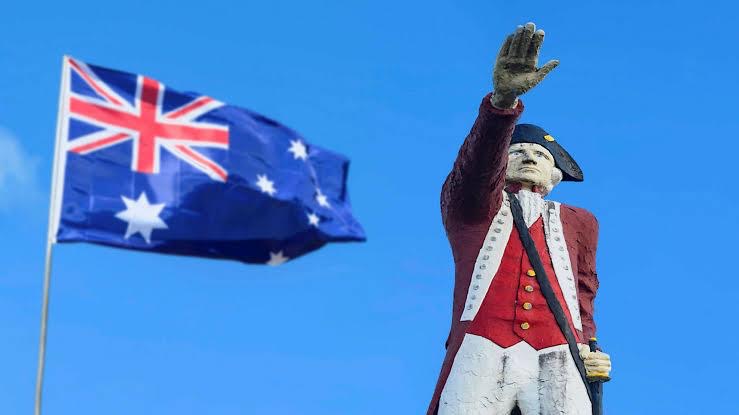 Honourable men and women returned the gesture while ungrateful degenerates cringed beneath the shadow of such a man.
As you would expect from their taxpayer funded ABC, out of the Cairns population of 150,000 people they could only find 2 people to comment on its removal.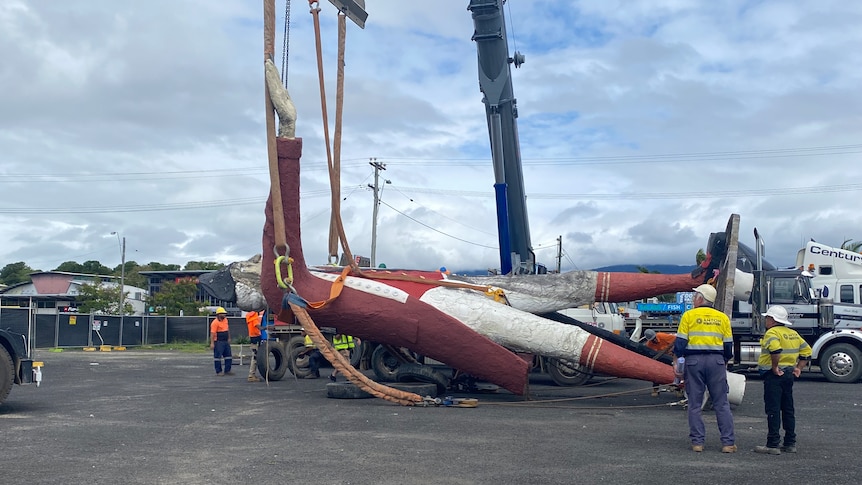 Both parties were supportive of the removal.
From the ABC:
It has been a controversial sight in Far North Queensland for nearly 50 years, but an 8-metre-tall statue of Captain James Cook has now begun its "final tour".
The statue beside the Cairns thoroughfare of Sheridan Street was taken down from its roadside perch at the northern entrance to the regional city on Tuesday.
The block of land it has long called home is slated to become a James Cook University teaching hospital.
Demolition contractor Martin Anton bought the rights to dismantle and remove the controversial statue for one dollar, and said he had "a little bit of butterflies with expectation".
Gimuy Walubara Yidinji man, Isaac, observed the removal of the statue he described as "a very ugly representation of this country".
"Hopefully it doesn't get put up anywhere near Cairns," he said.
Note the dismissive manner in which their ABC reported on the removal of a statue commemorating the British man who discovered Australia:
I've been looking forward to this for a very, very long time and it's finally here," Mr Anton said.
"It's his last stand."
Mr Anton said there were lots of challenges associated with the demolition ahead of the statue's "final tour"….
"He's just going to be located on site for storage purposes until the structural engineers have had a chance to go right over him and make sure he's as good now as he was 50 years ago," Mr Anton said.
"You get better with age, don't you?"
Every Australian child can relate to having their bicycle stolen and then being attacked or threatened with mob violence when they went to reclaim it.
Captain Cook had his dingy stolen in Hawaii and when he went to reclaim it the Hawaiians attacked him.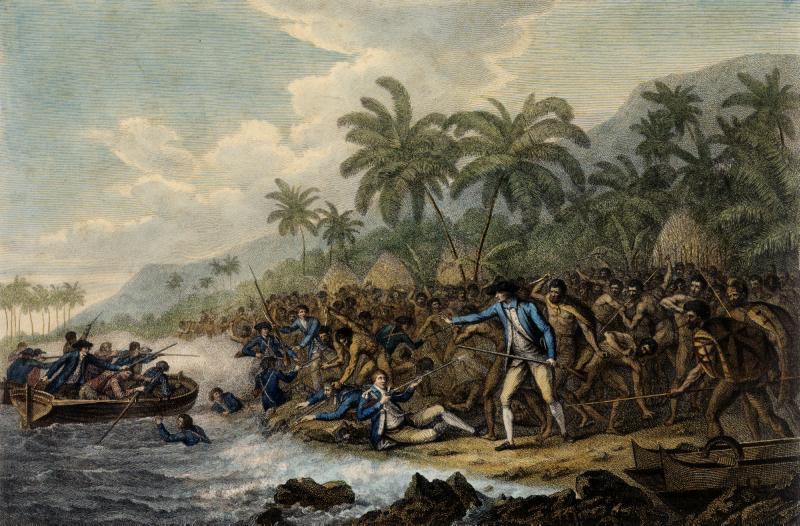 His men on the ship wanted to blast them to Hell with the ship's cannons. Cook was a man of peace who signaled to them with the Roman salute to hold fire. At this point he was fatally stabbed to death with a dagger made of iron from recent trade with them.
Captain Cook statues are regularly vandalised by Marxist terrorists in Australia. The most recent occurrence was Australia Day this year, when a Captain Cook monument in Melbourne was defaced by Marxist terrorists. Nobody has been charged regarding this incident.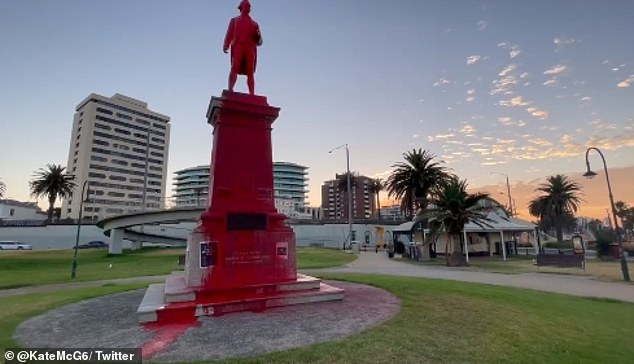 Today's removal of the Captain Cook statue in Cairns represents an escalation in the Statue Wars. Countless monuments commemorating our ancestors have been removed in America, Africa and Europe, in what amounts to a deliberate cultural genocide.
Subscribe to XYZ on Telegram, Bitchute, Patreon, Twitter and Gab.