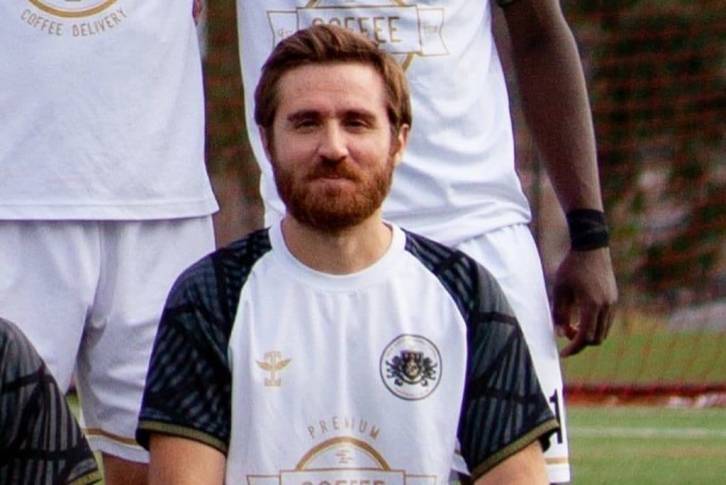 From National Justice.
Details regarding a stabbing spree that left one man dead and another hospitalized in Manhattan on December 3rd have been slowly emerging.
An award-winning Italian student studying for his engineering Ph.D at Columbia University, 30-year-old Davide Giri, was murdered with a kitchen knife as he left soccer practice in Morningside Park. Struggling with his wounds, he begged strangers for help before collapsing and dying.
Other white people, including an Italian tourist who did not know Giri, were attacked by 25-year-old Vincent Pinkney, who is black, during the rampage. One of the victims, Roberto Malaspina, was stabbed in the back but survived.
Pinkney's stabbing spree is being presented in the American press as "random" due to the fact that nothing was stolen and he did not know the victims.  The black suspect's affiliation with the Bloods, a gang that actively works together with Black Lives Matter organizers across the country, has also been reported.
According to a report by Italian publication Corriere della Sera, the father of Malaspina has been told by investigators in New York that a racial motive was likely and that Pinkney "seems to be a racist fanatic who hates whites."
Italian media has since the act of terror accused American journalists of a widespread conspiracy to censor the details of the attack due to the racial dynamic. The case has been receiving strong coverage in Italy and is spiraling into an international incident that even forced Manhattan Borough President Gale Brewer to release a comment.
Reporters in Italy have singled out the New York Times for its journalistic malpractice after it released only one article on a horrific attack in the heart of the city that provided no useful information about the incident. The Times article deliberately omitted the fact that Pinkney has a long and violent criminal record and did not mention his gang-affiliation or racial motives.
A furious editorial from Corriere columnist Federico Rampini published yesterday accused the Times of downplaying the murder for racial reasons, "The news was hidden in local media, so it did not get attention. […] Nothing was said about what could've ended up in a massacre."
He went on to decry the lack of investigation and information providing by the paper, "Why do New York Times readers know nothing about Pinkney, aside from his name and age? […] If the victim was black and the attacker a white man, especially if he was a member of a right-wing organization, the tragedy would've wound up as front page news."
Marco Gervasoni of Il Giornale expressed similar sentiments, "[In America] A dead white man isn't news; Davide was murdered twice."