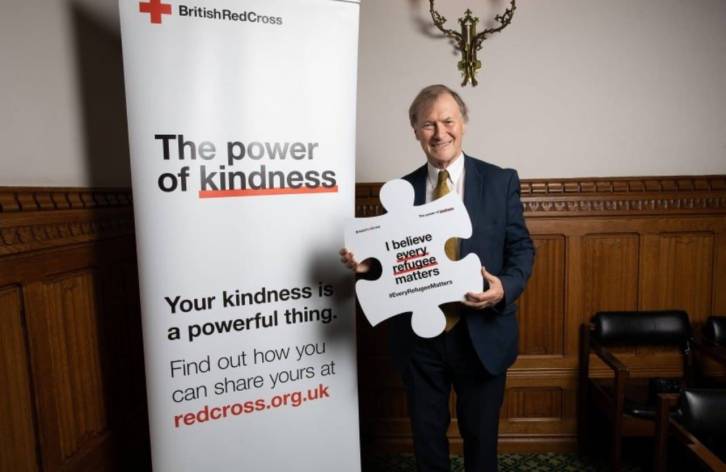 From National Justice.
The brazen daytime murder of 69-year-old Tory MP David Amess in Essex has brought worldwide attention to the epidemic of black knife crime.
The accused killer, a 25-year-old Somali, patiently waited in line as Amess met with constituents then unleashed his savage attack, stabbing Amess at least a dozen times.
In a twist of morbid irony, Amess was an outspoken conservative supporter of violent anti-white group, Black Lives Matter.
In June of 2020, Amess released a statement on the death of George Floyd where he declared his uncritical support for Black Lives Matter.
The influential parliament member even went so far as to sign a letter in support of the anarchists and black looters ravaging the United States that sought to block British exports of riot gear.
Though Amess was quick to judge the actions of officer Derek Chauvin, he fielded controversy in 2017 for comments defending Hollywood Jewish serial rapist Harvey Weinstein.
Amess later retracted his comments under intense pressure, blaming a mix up at his press office for the statement. Weinstein was found guilty of rape in February 2020 and is currently serving a 23 year sentence for his actions. He is also on trial in Los Angeles, facing additional rape charges.
Some are speculating that Amess' death will be quickly forgotten compared to MP Jo Cox — who was killed by a white man — as is customary when attackers are members of privileged racial groups like blacks.
This pattern may be broken in Amess' case if MI5 discovers that his fealty to the UK's Jewish community and the state of Israel played any role in motivating his Muslim attacker. A glowing tribute published in The Times Of Israel describes MP Amess' role as Honorary Secretary of the Conservative Friends of Israel and a "longtime friend of the UK Jewish community."
For the Zionist power structure in Britain, which has been looking to criminalize criticism of Jewish power and Britain's support for Israel after Jeremy Corbyn, the attack on a high profile political figure could easily be used by cynical political actors who have no interest in the real underlying social factors that led to Amess' death.