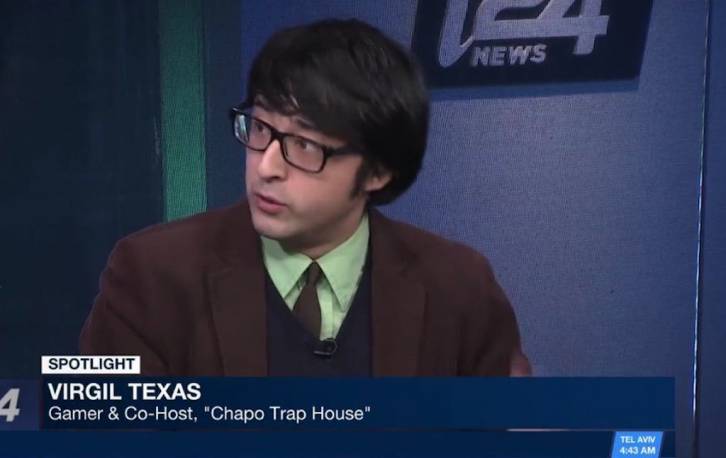 Originally published at National Justice.
A prominent podcast personality on the "woke left" is facing serious allegations of sexually exploiting a 16-year-old.
Justin Cass, who performed as Virgil Texas on the "Bernie Bro" podcast Chapo Trap House from 2016 to 2021, and now co-hosts the Bad Faith podcast with former Bernie Sanders campaign manager Briahna Joy Gray, was publicly denounced as a sexual predator by a woman identifying herself as Jennifer Seberg on Twitter yesterday.
Rumors of Cass' penchant for underage girls have swirled in Brooklyn left circles for years. One source told National Justice that most of his close colleagues in the Democratic Socialist movement have known for years and that fears of this being made public played a role in him leaving Chapo Trap House.
According to Seberg, Cass began a romantic relationship with her in 2013, when she was a 16-year-old high school student. While the two never met in person, Seberg asserts that Cass would talk her into engaging in sex acts on video over FaceTime for his gratification.
Cass, who National Justice can report is in his mid-30s, would've been in his late 20s at the time.
Another source, who asked to remain anonymous, told National Justice that they believe Cass — who unlike other Chapo Trap House podcasters was aggressively anti-white and pro-Transsexual by Bernie Bro standards — was being blackmailed by a network of women familiar with his alleged sexual proclivities.
The source said that Cass was close to Vice columnist and "sex work" activist Rachel Rabbit White and Antifa organizer Jamie Peck, who began infiltrating the Bernie movement around 2018-19 by allegedly allowing male leftist influencers participate in their drug fueled bisexual orgies in Brooklyn.
Thanks in part to this transactional socializing, the person said, Bernie's 2020 campaign was significantly more focused on open borders, black grievance politics and various boutique sexual issues like transgenderism and legalizing "sex work" that overshadowed his signature economic populist issues. While Bernie Sanders' second run was much better funded, had more elite support and had household name recognition, the "woke" platform he ran on was soundly rejected by voters in an abysmal electoral showing.
Both Gray and Cass are ignoring the allegations. The Patreon account for the Bad Faith podcast, which rakes in over $30,000 a month — is still up and Gray is continuing to make media appearances.
Fans of Cass are dismissing the claims as specious. Drama-hungry leftist women and transsexuals, however, are not letting up, with multiple accounts accusing Cass of being a "pedophile" on Twitter. So far, only the liberal blog Daily Dot has reported on it.