This would have to rank among the worst disgraces in Australia's history, and definitely the worst disgrace in the history of Australian football.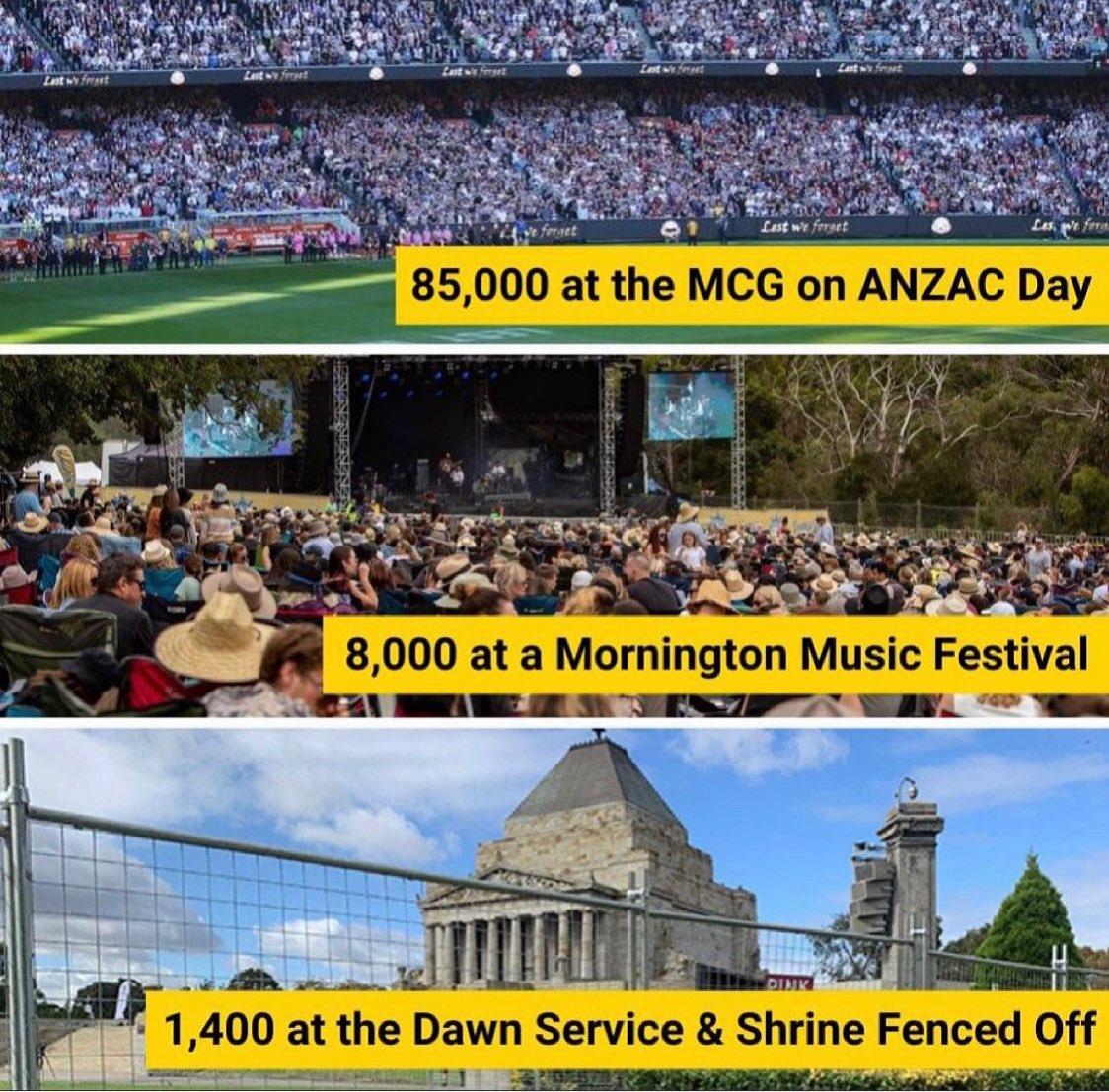 A fence has been placed around Melbourne's Shrine of Remembrance to prevent all but invited guests from attending today's Anzac Day Dawn Service.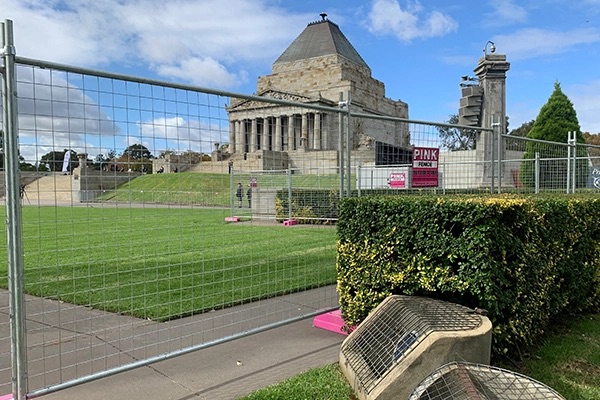 The excuse is the coronavirus but we all know it's rubbish. The coronavirus is a massive hoax cooked up by the globalist elite to inject us with poison and depopulate the planet to make it safe for transgender unicorns. It was rubbish last year when everything in Melbourne was locked down and it is even more rubbish now.
The policy is deliberately insane: 85,000 allowed at the MCG on Anzac Day, yet only 1400 allowed at the Dawn Service. The whole point of the Anzac Day match between Collingwood and Essendon at the MCG is that was supposed to honour the Anzacs. In reality, it was dreamed up 25 years ago as a way for the two biggest clubs of the day to ensure they remained big clubs in perpetuity. This stupid game has now lost all meaning.
The Anzac Day Dawn Service is the actual ceremony which honours the Anzacs. It isn't about football or money or all the overdone carry-on that they have before the match. It is about the Anzacs, our ancestors, it is about Australia, it is about us – their progeny, and about the White Aussie children whose future we must secure.
To allow more people at the football match purported to honour the Anzacs than the actual Anzac Day Dawn Service itself is a declaration of war on the Australian people. It is openly telling us that our most sacred national ceremony was deliberately subverted.
I have noted in previous years the massive scale of the Dawn Service and its overwhelmingly White Australian demographic. It has become one of the last stands of implicit Whiteness in this country and it clearly unnerved the Victorian government. It can't be allowed to continue. Australians might develop a genuine racial consciousness. That would be disastrous for the Regime.
To fence off the Shrine of Remembrance then – as though they think they have the right – while herding the masses off to their fast food Anzac service at the football tells us that the governments of this country are desperate to maintain control over how we remember the Anzacs. In the meantime they will milk the genuine reverence White Australians have for our ancestors for as long as they believe necessary. Once we are a small enough minority the repression will begin in earnest. I give Anzac Day a decade at the most.
There is an alternative of course, but it could involve charging machine gun fire.