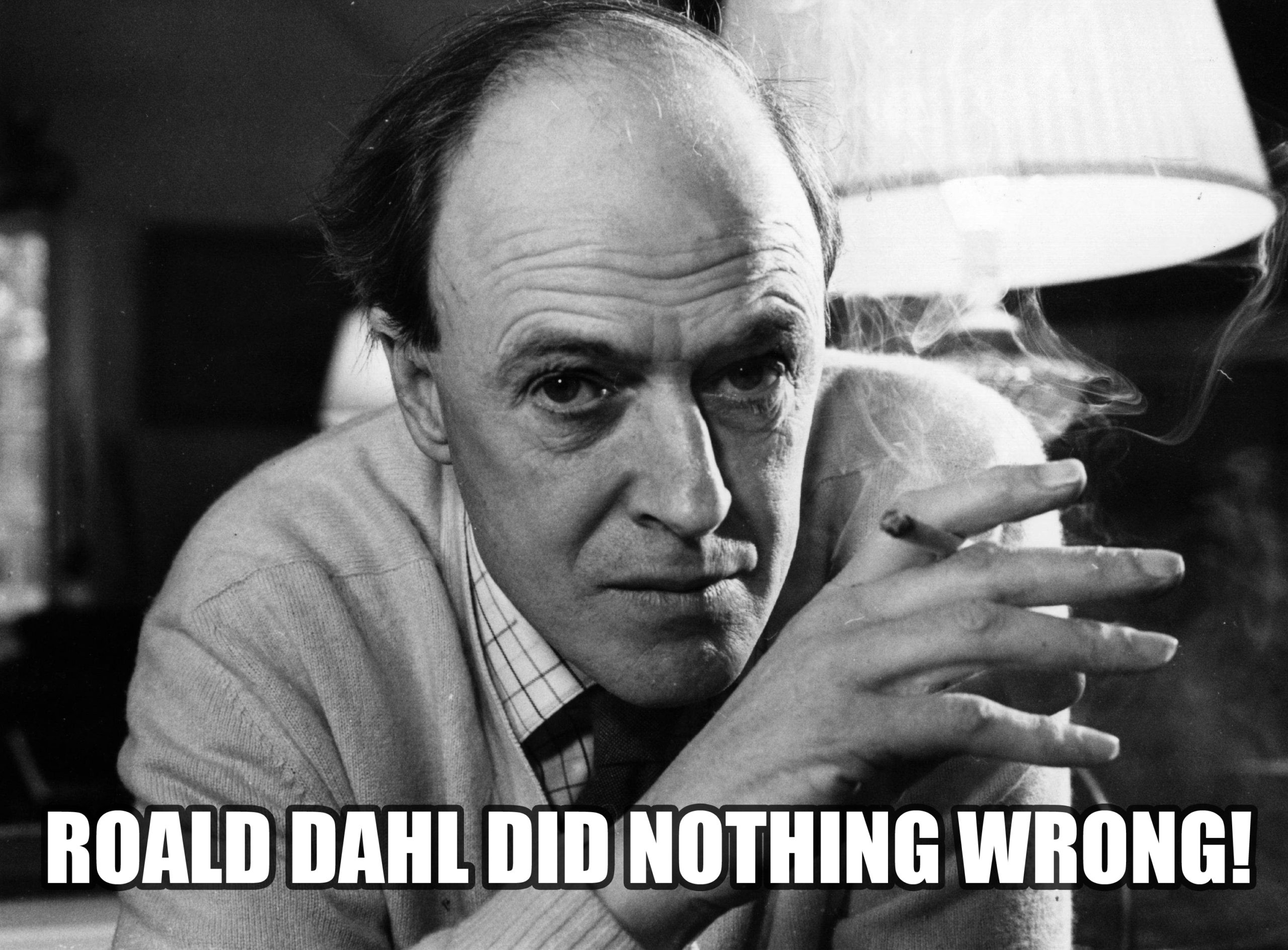 In grade three I was introduced to the writings of Roald Dahl by my English teacher Mr. Andrews. Mr. Andrews fostered my fascination with Dahl's writings, so much so that he lent me his personal first edition copy of The Wonderful Story of Henry Sugar and Six More (ISBN: 9780141304700).
Upon the release of Roald Dahl's Revolting Recipes (ISBN: 9780613639880), I collaborated with Mr. Andrews and my art teacher Mrs. McQuilton to do a school wide cooking day, producing dishes derived from Dahl's iconic stories for inspiration.
Fast forward to the current year, where international organised Jewry and their media allies have persistently labelled Roald Dahl an "anti-Semite" right up to this last week, has only further reinforced my dedication to this amazing author.
With many incensed by recent attacks on other children storybook authors like Dr. Seuss over charges of "racism", people are edging closer to stringing the kosher certified Ministry of Truth up by their feet.
Hence I've taken some initiative on the matter by publishing some story-rhyme books for my niece and nephew as an expression of solidarity with Roald Dahl and Dr. Seuss.
So far I've published the following titles over the last month between night-shifts and other commitments:
Goodbye Fly! (ISBN-13: 979-8722483904)
Will Born To Grill (ISBN-13: 979-8729124763)
Klaus The Mouse (ISBN-13: 979-8729128686)
The moral of the story is don't let kosher certified political correctness censor your creativity, as it is one of the most important things to be inspired in young people to pursue.
Food For Thought.
To download a free PDF ebooklet of Rather Radical and Vril Vibrations or Trading HEMP for Hitler visit archive.org