It is now undeniable that The Holocaust is a real; we can no longer have any doubt.
How can I be so sure? Simple. Mark Zuckerberg just banned any viewpoint counter to The Narrative:
Facebook has announced a ban on posts that deny or distort the Holocaust, and will start directing people to authoritative sources if they search for information about the Nazi genocide.
Facebook chief executive Mark Zuckerberg announced the new policy, which is the latest attempt by the company to take action against conspiracy theories and misinformation ahead of the US presidential election on November3.
The decision follows a push by Holocaust survivors around the world who lent their voices to the #NoDenyingIt campaign, coordinated by the Conference on Jewish Material Claims Against Germany, also known as Claims Conference.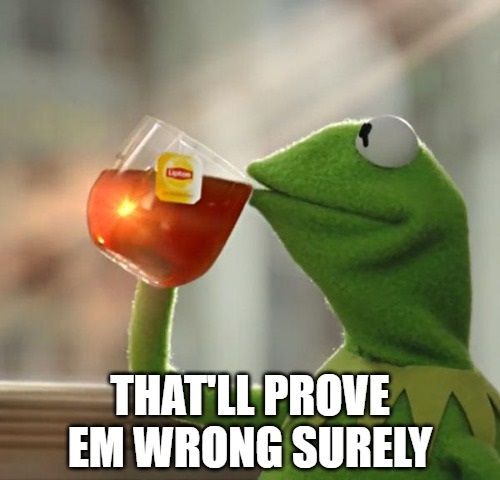 That proves it. No further debate needed. When globalist Jews ban viewpoints, it automatically discredits those viewpoints forever.
This move certainly does not make Facebook a publisher taking editorial positions either. Everyone knows that social media can do whatever they want because they are a private company!
Here is Zuckerberg's official statement; he totally nails those evil, bad, anti-Semitic holocaust deniers.
Dvir Abramovic approves: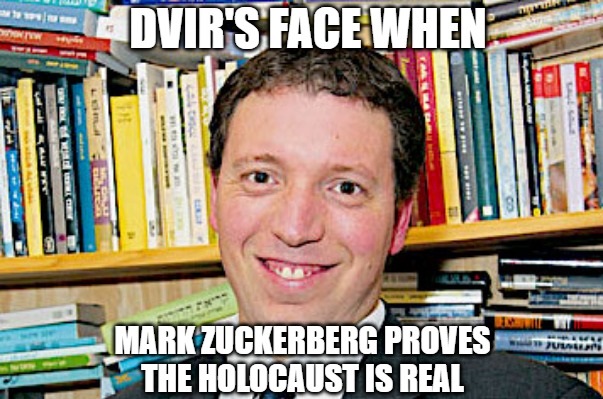 All hail the chosen ones.
This has the added benefit of strengthening our democracy, because everyone knows democracy cannot survive free and open debate.
Famous anti-Semitic racist white supremacist extreme right wing extremist wannabe Hitler fascist homophobe, who allegedly likes pineapple on pizza, Blair Cottrell said the following: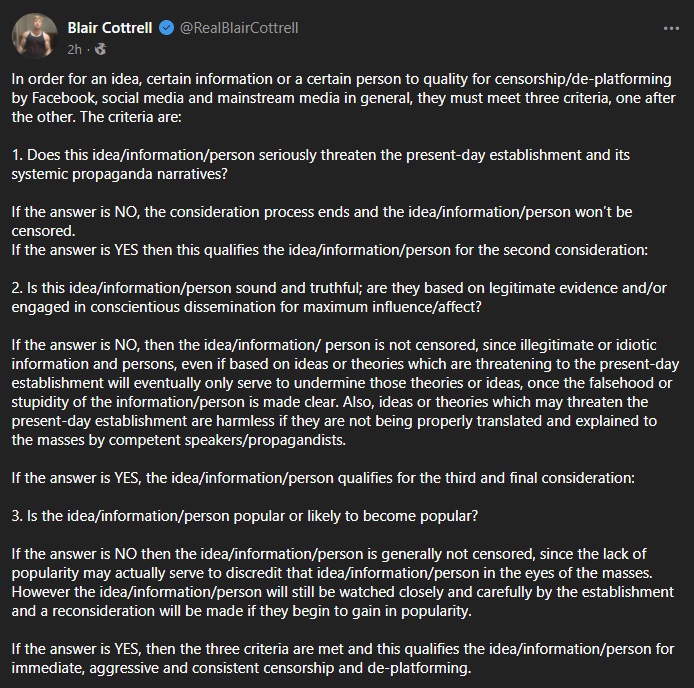 Send this man to the gulag immediately.
In other news, the greatest race has suffered clear anti-Semitism after having a meeting during Melbourne's gentile lockdown.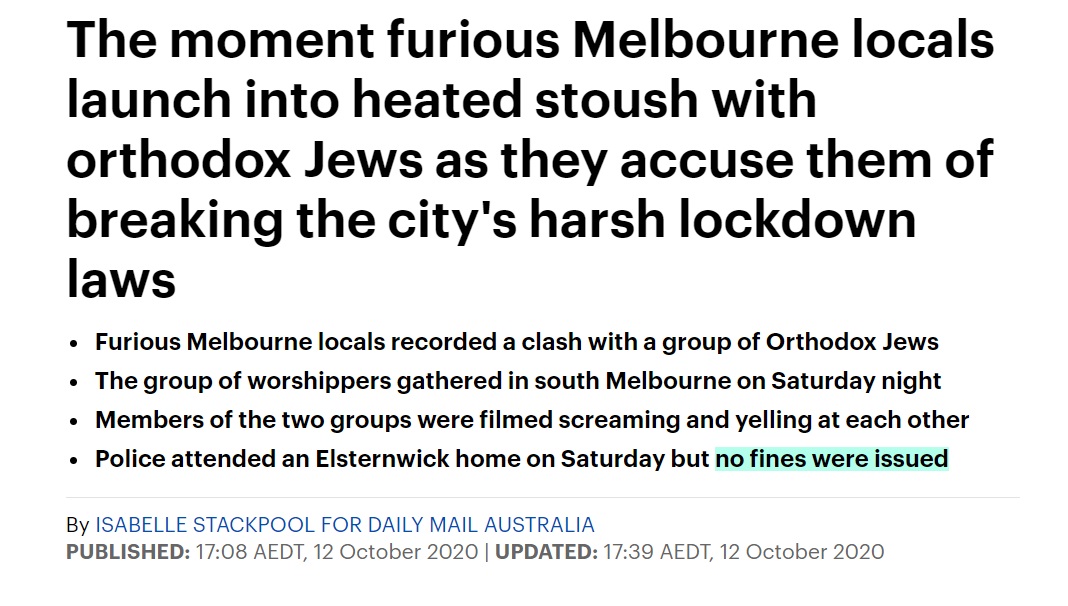 Furious Melbourne locals have engaged in a heated row with a group of orthodox Jews and accused them of breaking lockdown laws.
Confronting footage showed worshippers, believed to be the Satmar Hasidic group, leaving the Adass Israel School, in south Melbourne, on Saturday night.
The two groups were seen screaming at each other and one clip showed the cameraman pointing at a large group of worshippers flooding the street.
'All of these people and about 50 more were in this school,' he said.
It warms my heart that the police issued no fines, because lockdown rules are for goyim. We must never question anything they do or say, because questioning is anti-Semitic.
Whatever you do, do NOT watch this video.
Oy vey shut it down!
You can follow Matty's Modern Life at RationalRiseTV, Minds, Gab, BitChute, Dtube, MeWe, Telegram, JoshWhoTV, Parler and Canund.