It's always sad seeing your enemies play nice with each other.

Donald Trump's mediation role has earned him a nomination for a meaningless prize. Naturally the BBC assured its readers that it was the faaaaaaar right that did it.
From the BBC:
Less than two months before the US election, President Donald Trump seems to have something to celebrate – a nomination for the Nobel Peace Prize.
A far-right Norwegian politician has put Mr Trump's name forward for the 2021 prize, citing the president's role in the recent peace deal between Israel and the United Arab Emirates.
Christian Tybring-Gjedde told Fox News on Wednesday: "For his merit, I think he has done more trying to create peace between nations than most other peace prize nominees."
Adding that he was not a big Trump supporter, he added. "The committee should look at the facts and judge him on the facts – not on the way he behaves sometimes."
…..
Has Mr Trump been nominated before?
Yes.
And for the second time, he has Mr Tybring-Gjedde to thank. In 2018, the right-wing politician was one of two Norwegian lawmakers to nominate Mr Trump for the same prize, then for his efforts to bring reconciliation to North and South Korea.
Mr Trump did not take home the prize that year, but Mr Tybring-Gjedde, a member of the conservative Progress Party, insists the US president meets the criteria this time.
Last month, Israel and the UAE reached a deal to normalise relations, with Israel agreeing to suspend its controversial plans to annex part of the occupied West Bank – announced by Mr Trump in a surprise statement.
It is just the third Israel-Arab peace deal since Israel's declaration of independence in 1948, and marks the first official diplomatic relationship between Israel and a Gulf Arab country. Palestinian leaders were reportedly caught off guard by the agreement.
The BBC then goes on to explain that Barack "Bomber" Obama also received a peace prize nomination in the past and he really deserved it, as did Adolf Hitler but it was just a joke.
Nominating Trump for a Nobel as America spirals toward Civil War 2.0 may itself be a troll. Alternatively, Mr Tybring-Gjedde could be demonstrating his understanding of 4D chess; if you want foreigners to leave your country, you want to be sure they have safe homelands to which they can return.
It is here, at our darkest hour, when it appears that the world outside our Anglo Saxon fatherlands is not about to erupt into cataclysmic slaughter, that China and India start poking each other in the eye.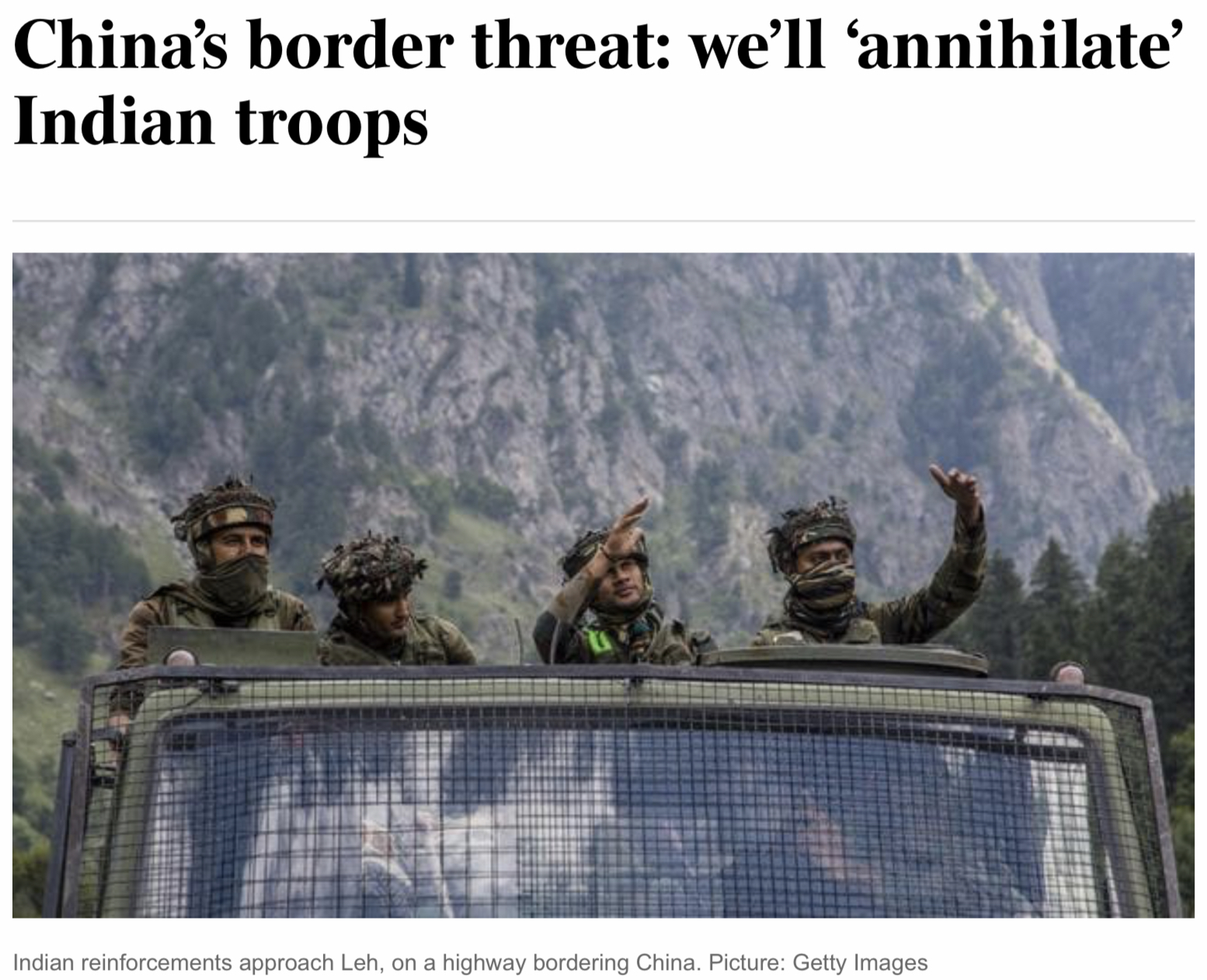 Yay.
From the Australian:
China has warned Indian troops face "annihilation" if they continue their provocations along the tense Himalayan border, and that the two countries are now closer to all-out conflict than at any time since they last fought a war in 1962.
The two most populous nations on the earth. It's like Greta Thunberg and Paul Erlich got together and……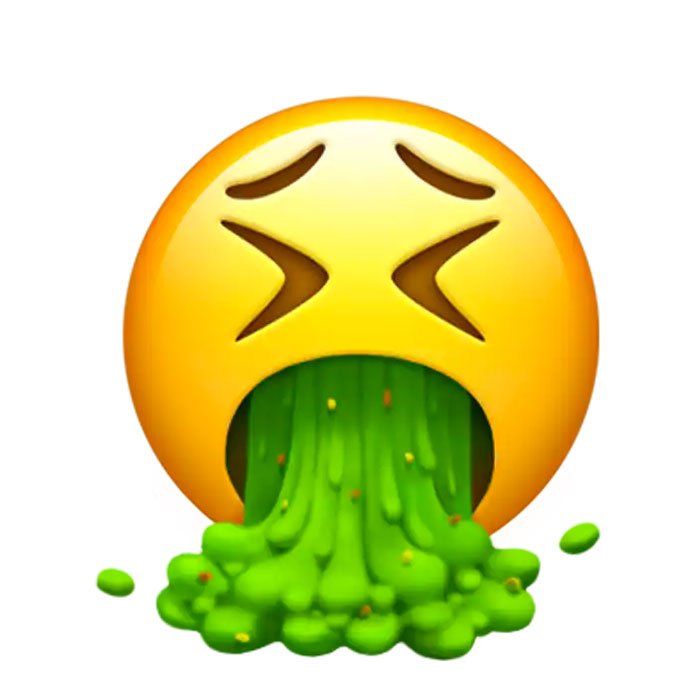 The threats, made by Chinese Communist Party mouthpiece the Global Times, come as both militaries accused the other of breaking a 45-year "no fire" agreement during a confrontation on the 3488km Line of ­Actual Control this week.
China has accused India of firing warning shots on Monday night over the border on the southern bank of Ladakh's Pangong Lake amid rising tensions over Indian troops' recent occupation of two strategic heights, which it says are on its side of the unmarked border, but which overlook key Chinese formations.
Shockingly, both sides accuse the other of starting it:
"This was the first time since 1975 that the peace on the border between the two countries was ­interrupted by gunfire," China foreign ministry spokesman Zhao Lijian said.
A spokesman for the People's Liberation Army's Western Theatre Command called the ­actions "serious military provocations of a terrible nature" and said PLA troops took "counter-measures".
But New Delhi says it was PLA troops who "fired a few rounds in the air to intimidate Indian soldiers" after the group approached one of the strategic heights armed with crude weapons similar to those used in a deadly clash in June in the nearby Galwan ­Valley.
Here's my favourite bit:
Pictures published by Indian media on Wednesday appeared to show several dozen PLA troops armed with makeshift bayonets comprising machetes attached to spears.
A statement later released by India's External Affairs Ministry said: "China continues to undertake provocative activities to ­escalate. At no stage has the ­Indian Army transgressed across the LAC or resorted to use of any aggressive means, including ­firing."
Until this week Indian and Chinese troops are said to have abided by a series of border protocols forbidding the use of firearms, first agreed upon after four Indian soldiers were killed in the eastern Himalayas in 1975….
But hopes for a breakthrough in the border crisis appear slim after a meeting last Friday between the two countries' defence ministers failed to make progress in resolving a conflict that seriously escalated when 20 Indian soldiers were killed in hand-to-hand clashes with PLA troops in June. China has not revealed its casualties.
Wouldn't be the first time…
So they agreed not to fire weapons, so if they wanna fight they have to fix bayonets. This is literally like something out of 40K.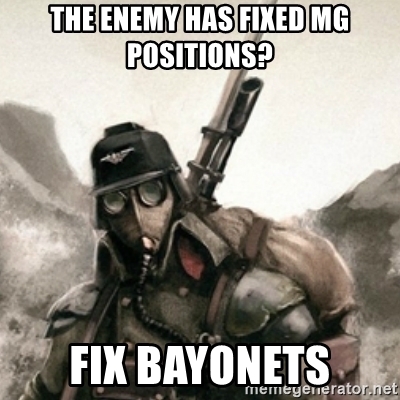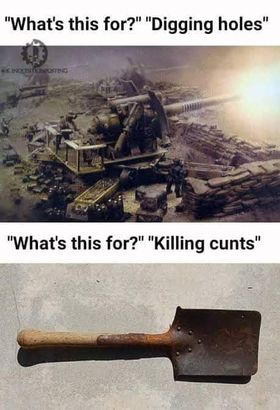 Just like the Krieg world which uses cloning technology to pump out army after expendable army, China and India has about 3 billion people between them They can afford to send wave after wave of infantry up mountainside after mountainside and they will still have hundreds of millions left. One cannot imagine a better place for a war of attrition between the two most populous nations on earth than the highest mountain range in the world. Then, just add nukes.
Gloriously, neither the Chinese nor Indians have yet succumbed to Jewish propaganda imploring them to hate their country and to hate themselves, which means both ethnicities are still fiercely nationalistic. If you don't believe me, just go to a cricket match between Australia and India in Melbourne. The Indians will outnumber the Aussies two to one, and for some reason they will all conveniently forget that they are supposed to be Aussies now.
So to all the Chinese and Indians here in Australia I say this:
What did you do during the great border conflict of 2020? Did you keep working at the 7/11 or your Dad's noodle store, or did you answer the call of battle? Get over there. Your country needs you.