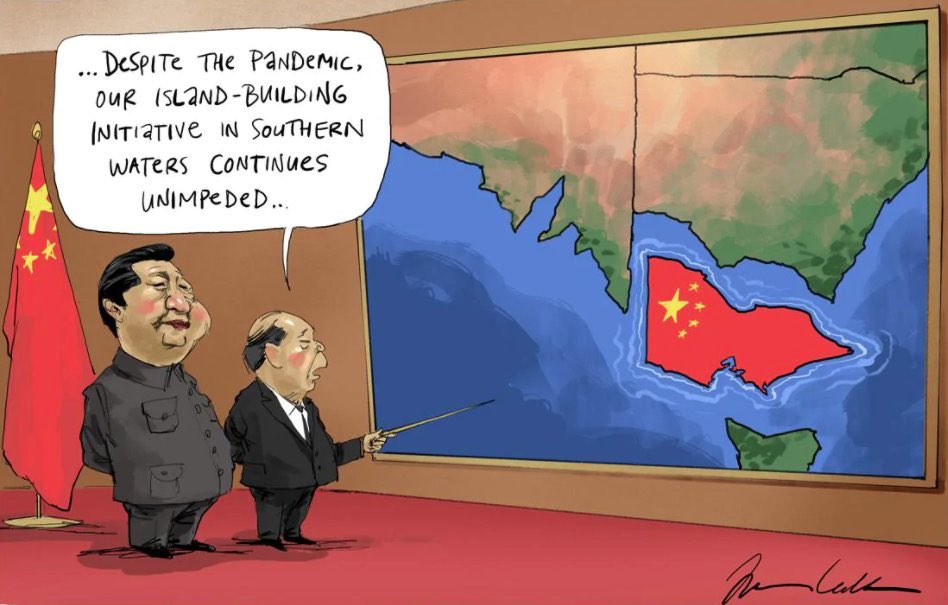 Tim Jones
Daniel Andrews and Chinese President Xi Jinping are set to announce the annexation of the state of Victoria as the 27th province of China tomorrow morning.
The state of Victoria had been listed for sale on real estate website Domain as a bankrupt Victorian government whored itself out for funds, after promising a heap of shit it couldn't afford in the first place.
It is understood China was the only interested buyer and bid uncontested. The move comes as Victoria and China formalise their ground-breaking One Belt, One Road agreement into reality. According to Victorian Premier Daniel Andrews:
"There isn't much of Victoria left that we haven't sold to them, so I think this was the best outcome for everyone."
"This essentially just completes what we've set out as a government to do from day one, because Victorians deserve better."
Andrews remained tight lipped about the potential renaming of the state but did hint about what that could mean for the CBD.
"We're already in discussions about a mural of President Xi in Federation Square but that's something for him to announce."
"Having our own Tiananmen Square in Melbourne is really exciting for the state and hopefully we can add some tanks to complete the look."