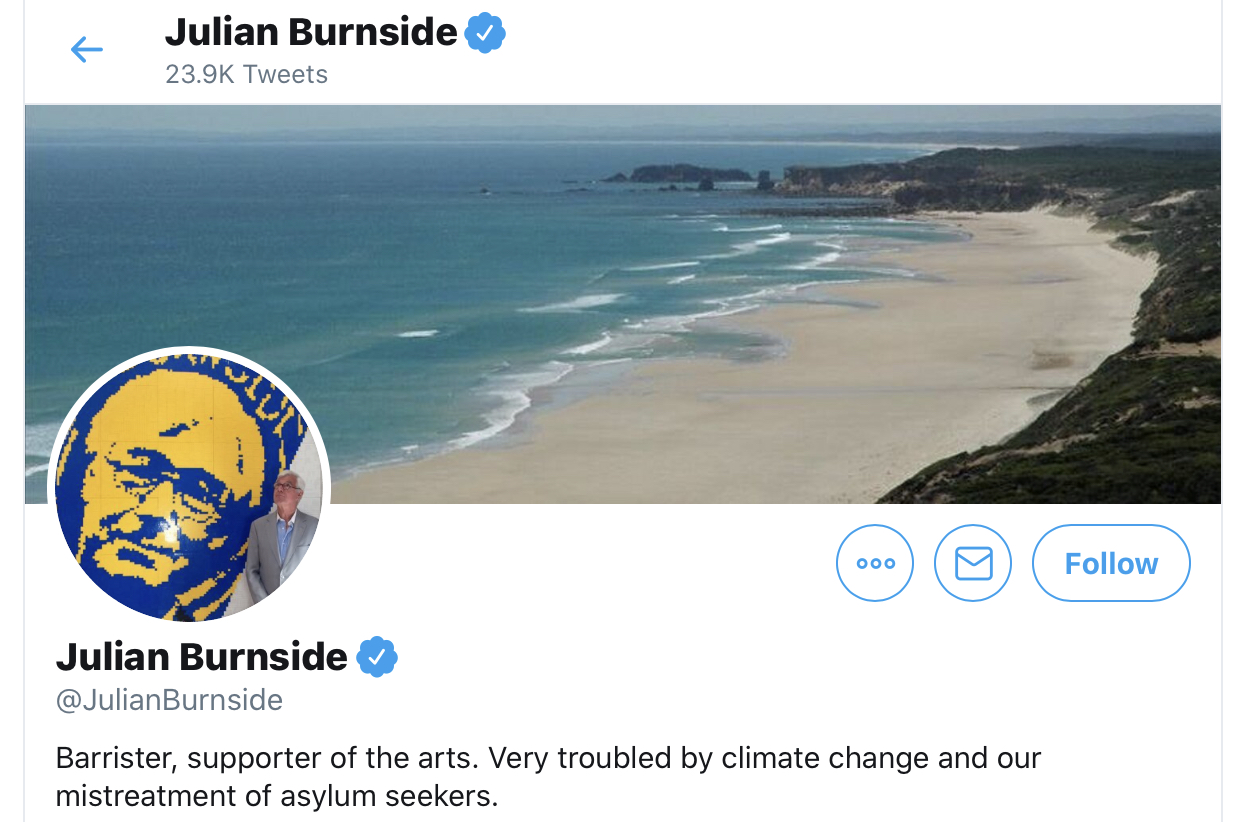 Mike Harrison
In what can only be described as life imitating art, Melbourne lawyer Julian Burnside was admitted to hospital overnight after being found unconscious in his Toorak home.
The Royal Melbourne Hospital confirmed that Burnside was in intensive care after a phone call by neighbours alerted Police, which was described as a scene "straight out of South Park."
"Paramedics and Police attended his premises and located Julian in front of his computer unconscious, with the distinct smell of methane throughout the house," a Victoria Police spokesman said.
Burnside had been seen spending his quarantine heavily in front of Twitter and letting everyone know what he thought about Scomo and Peter Dutton's response to the COVID-19 outbreak.
This isn't the first time Burnside has been admitted to hospital on these grounds. His last trip to ICU came after his failed Greens candidacy in the 2019 federal election, which he took hard.
Burnside has been known to have a hip flask bottled with his own farts in order to lessen his addiction, similar to methadone for opium addicts.
Burnside is a sufferer of the condition "Smuggus Twattus Humongous" which is common among users of social media.
"Self-righteousness can be very addictive and to combine that with Twitter is potentially lethal," a spokesman for RMH said.
"This is quite selfish of Julian tying up an ICU bed for someone potentially with COVID-19 and he should know better."
It's your XYZ.