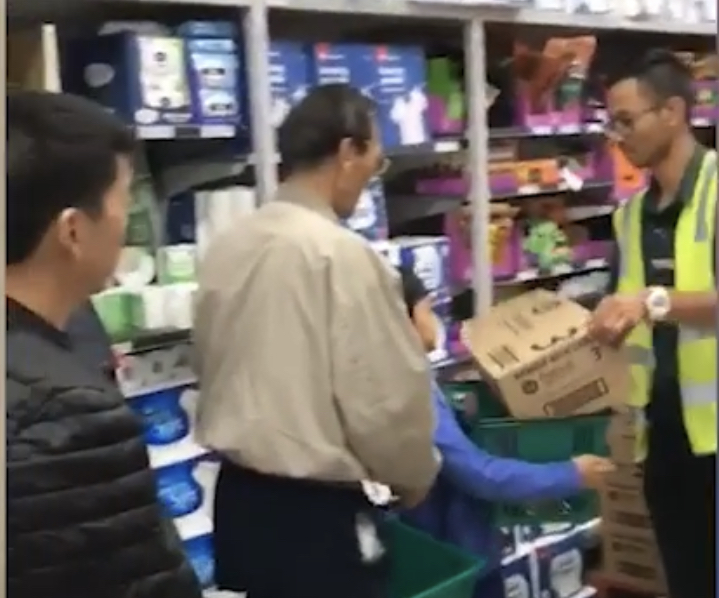 Tim Jones
Chinese Daigou businesses across Australia are fuming about a recent ruling by supermarkets, banning them from driving forklifts and other vehicles into their stores.
It comes after a recent decision by Coles, Woolworths and Aldi to ban forklifts from all stores and limit scope to wheelbarrows and trolleys after complaints about hoarding.
Daigou shoppers had previously been allowed to back removal trucks up into the baby formula aisle to load up stocks, causing complaints about health and safety and general theft.
The Chinese business community are outraged over the decision that will apparently "cause significant economic harm to their bullshit business models."
"Australia is very racist country," said one Daigou shopper in Chatswood.
"Australia don't care about Chinese baby or Chinese worker. Buying things from supermarket shelves to resell online at huge mark up to China is important part of Australian economy. Many skilled worker fly to Australia for this."
Another shopper in Auburn had a similar view, despite being asked why China couldn't produce its own formula despite being the world's manufacturing hub.
"Australia need to understand who is boss. Chinese Free Trade Agreement says we have rights to buy produce here. Australia in big trouble."
A spokesman for Woolworths said baby formula would still be available to customers but a 10 tin per person limit will be strictly enforced.
"We're putting Australians first by limiting it to ten per person, but at the same time finding a balance with maintaining our share of the supermarket duopoly in Australia," a spokesman for Woolworths said.
Coles said they would be implementing similar restrictions.
"Australia's world renown pro-forma regulation is the best approach here. As long as we're appearing to do something and filling out checklists, then I think the public will be placated enough."
It's your XYZ.