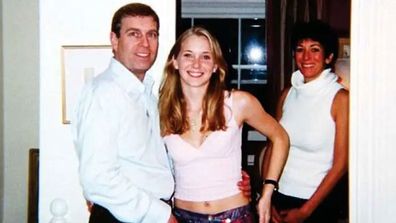 It is with deep regret that we must report on the upcoming suicide of convenient Epstein scapegoat Prince Andrew.
From News.com:
Prince Andrew faces being stripped of his around-the-clock armed police protection as the fallout from his friendship with Jeffrey Epstein and car-crash BBC Newsnight interview continues.
The British Home Office is proposing a major downgrade of security for the scandal-hit Duke of York after he was sacked from his royal duties by the Queen, reports The Sun.
A final decision is in the hands of Home Secretary Priti Patel and the British Prime Minister.
A senior source told the Evening Standard: "A review was ordered into the Met's protection of HRH The Duke of York once it was announced he was stepping down from royal duties in November.
A foreign invader gets to decide how our royalty dies. That's humiliation. At least we know it won't be his security detail which does him in.
If the last bit of that isn't Hollywoood blues openly laughing in our faces about pedogate I don't know what is. Anyway, Prince Andrew is likely to be done away with, alone in the dark. Nobody will remember him.