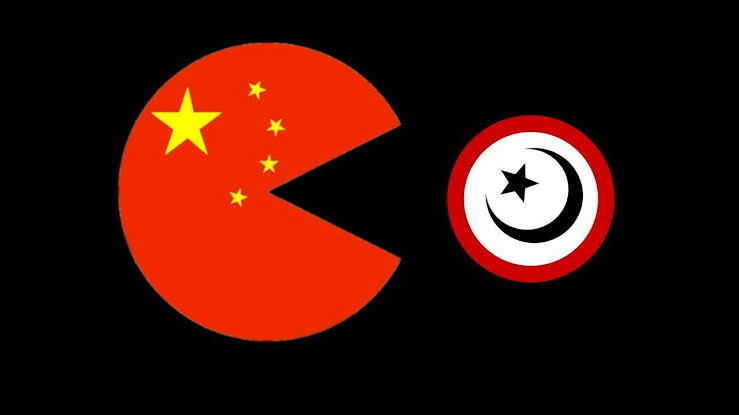 China is right about Islam.
Islam is a political system which seeks domination of the whole world. Thus its followers should be viewed as agents of a foreign power. If you are not prepared to physically remove Islamic foreign invaders, the next best solution is to follow the example of the Chinese leadership and tell Western Baizou to get stuffed when they kick up a stink.
From the New York Times:
The authorities in the Xinjiang region worried the situation was a powder keg. And so they prepared.
The leadership distributed a classified directive advising local officials to corner returning students as soon as they arrived and keep them quiet. It included a chillingly bureaucratic guide for how to handle their anguished questions…
The directive was among 403 pages of internal documents that have been shared with The New York Times in one of the most significant leaks of government papers from inside China's ruling Communist Party in decades. They provide an unprecedented inside view of the continuing clampdown in Xinjiang, in which the authorities have corralled as many as a million ethnic Uighurs, Kazakhs and others into internment camps and prisons over the past three years.
Did we mention that China is right about Islam?
The party has rejected international criticism of the camps and described them as job-training centers that use mild methods to fight Islamic extremism. But the documents confirm the coercive nature of the crackdown in the words and orders of the very officials who conceived and orchestrated it.
Even as the government presented its efforts in Xinjiang to the public as benevolent and unexceptional, it discussed and organized a ruthless and extraordinary campaign in these internal communications. Senior party leaders are recorded ordering drastic and urgent action against extremist violence, including the mass detentions, and discussing the consequences with cool detachment.
I look forward to the day when the New York Times refers in this way to leaked documents regarding an Australian nationalist government's expulsion of foreign invaders, both Islamic and Chinese.
President Xi Jinping, the party chief, laid the groundwork for the crackdown in a series of speeches delivered in private to officials during and after a visit to Xinjiang in April 2014, just weeks after Uighur militants stabbed more than 150 people at a train station, killing 31. Mr. Xi called for an all-out "struggle against terrorism, infiltration and separatism" using the "organs of dictatorship," and showing "absolutely no mercy."
Absolutely no mercy.
XYZ Quote of the Day.