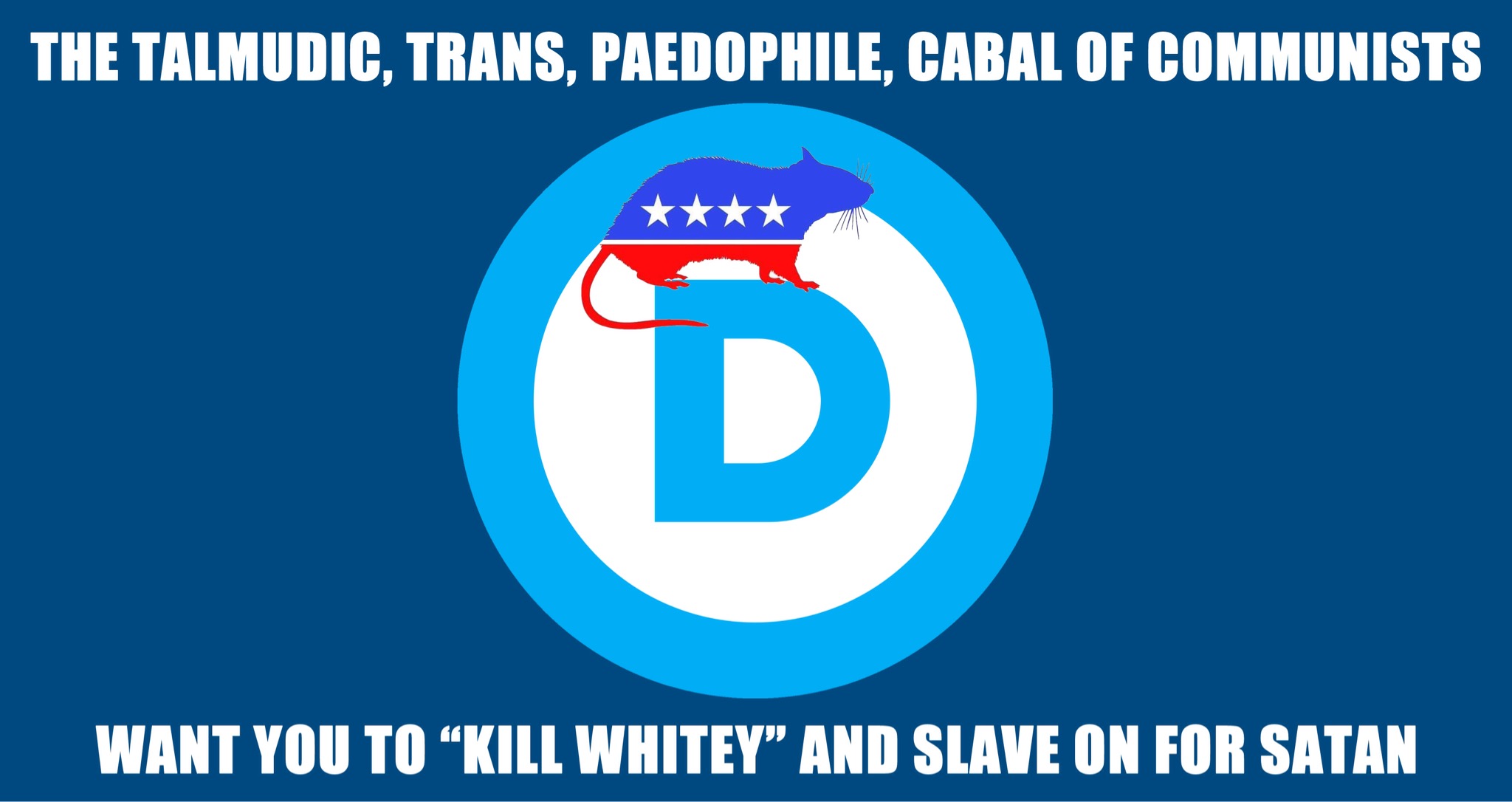 Democrat Party Presidential candidate hopeful Bernie "The Bolshie" Sanders has taken to preaching against the adversity which is the White man's aversion:

Common Dreams reports:
Speaking to the Black Church PAC Presidential Forum in Atlanta two weeks after a gunman opened fire in an El Paso Walmart with the goal of killing Mexicans, Sen. Bernie Sanders on Saturday said his administration will "go to war against white nationalism and racism" if he is elected president in 2020.
"I'm Jewish, my family came from Poland, my father's whole family was wiped out by Hitler and his white nationalism," said Sanders. "Too many people have fought over the years, too many people have died against racism to allow it to resurface and flourish in America. We will go to war against white nationalism and racism in every aspect of our lives."
Sanders vowed to "throw the full force of the law" against those in the U.S. who harm or kill people on the basis of skin color, which the Vermont senator described as "domestic terrorism."
As we know Bernie's tribe, who according to the Jerusalem Post contribute more than half of ALL donations to the Democrat party (yet make up merely 2-3% of America's population), are the main facilitators of the Left's race war tearing apart America.
But in all fairness to Bernie "The Bolshie" Sanders EVERY Democrat Party candidate is decrying the "White Supremacy" of President Trump (who for the record is employed as an apparatchik of AIPAC):

NPR reports:
The progressive left has pressed candidates — and the media — to call Trump a "liar" and a "racist." In fact, in a recent Quinnipiac poll, more than half of Americans said they believe the president is a racist – and the country has been bitterly divided, through partisan lenses, on race in this country.
But calling the president an actual "white supremacist" is an escalation that has driven a wedge between some of the candidates.
Vice President Joe Biden has said Trump has "fanned the flames" of white supremacy, and Sen. Kamala Harris of California said Trump "empowers white supremacists" and "condones their behavior."
For others, though, that doesn't go far enough. Count O'Rourke, Sen. Elizabeth Warren of Massachusetts, Sen. Bernie Sanders of Vermont, Mayor Pete Buttigieg of Indiana, Sen. Kirsten Gellibrand of New York and entrepreneur Andrew Yang among those who have said the president is, in fact, a "white supremacist."
Frankly, Whites the world over should hope the Left continue to do as they've done with the likes of Tucker Carlson. In the words of Sun Tzu "To secure ourselves against defeat lies in our own hands, but the opportunity of defeating the enemy is provided by the enemy himself."
Food for Thought.
To obtain your FREE copy of Trading HEMP for Hitler audiobook (as read by Political Pundit and Radical Agenda host Christopher Cantwell) or e-mail us at A481Designs_Publications@outlook.com.