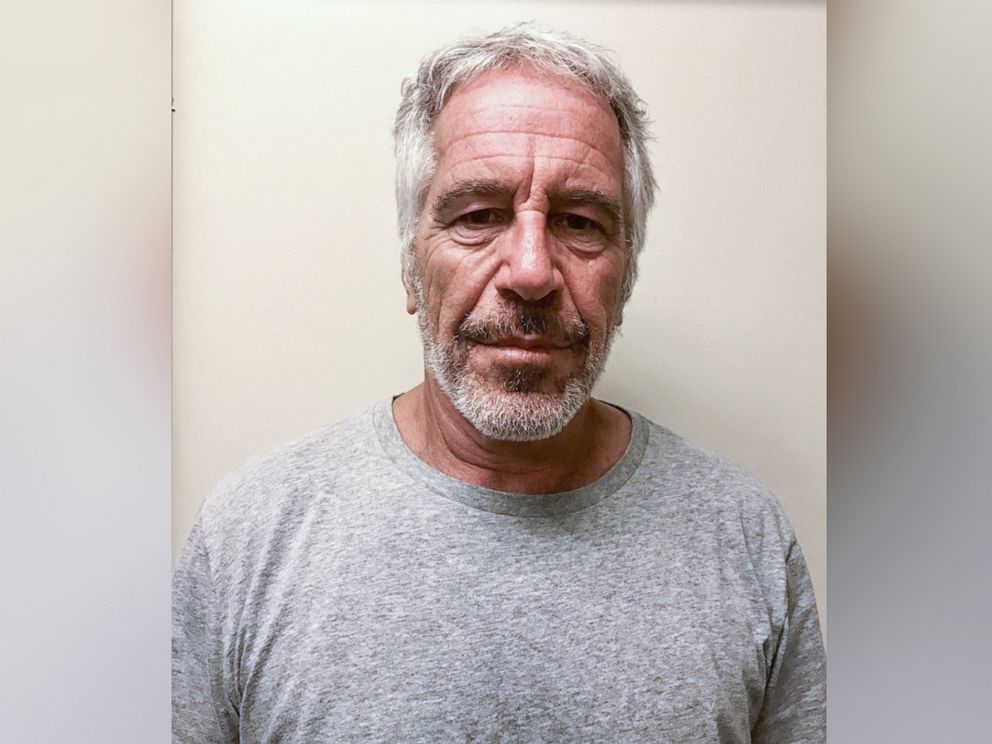 Never saw it coming:
From ABC News:
"Jeffrey Epstein, the disgraced millionaire who was facing federal sex trafficking charges, died by suicide early Saturday in his Lower Manhattan prison cell, three law enforcement officials told ABC News.
"Epstein hanged himself, law enforcement sources said. He was transported in cardiac arrest at 6:39 a.m. from Metropolitan Correctional Center to New York Downtown Hospital, according to sources.
"Epstein, 66, was set to stand trial next year for allegedly sexually abusing dozens of minor girls in New York and Florida."
Note that this report is from the American ABC. Your Australian ABC appeared to be burying the story hours after his death: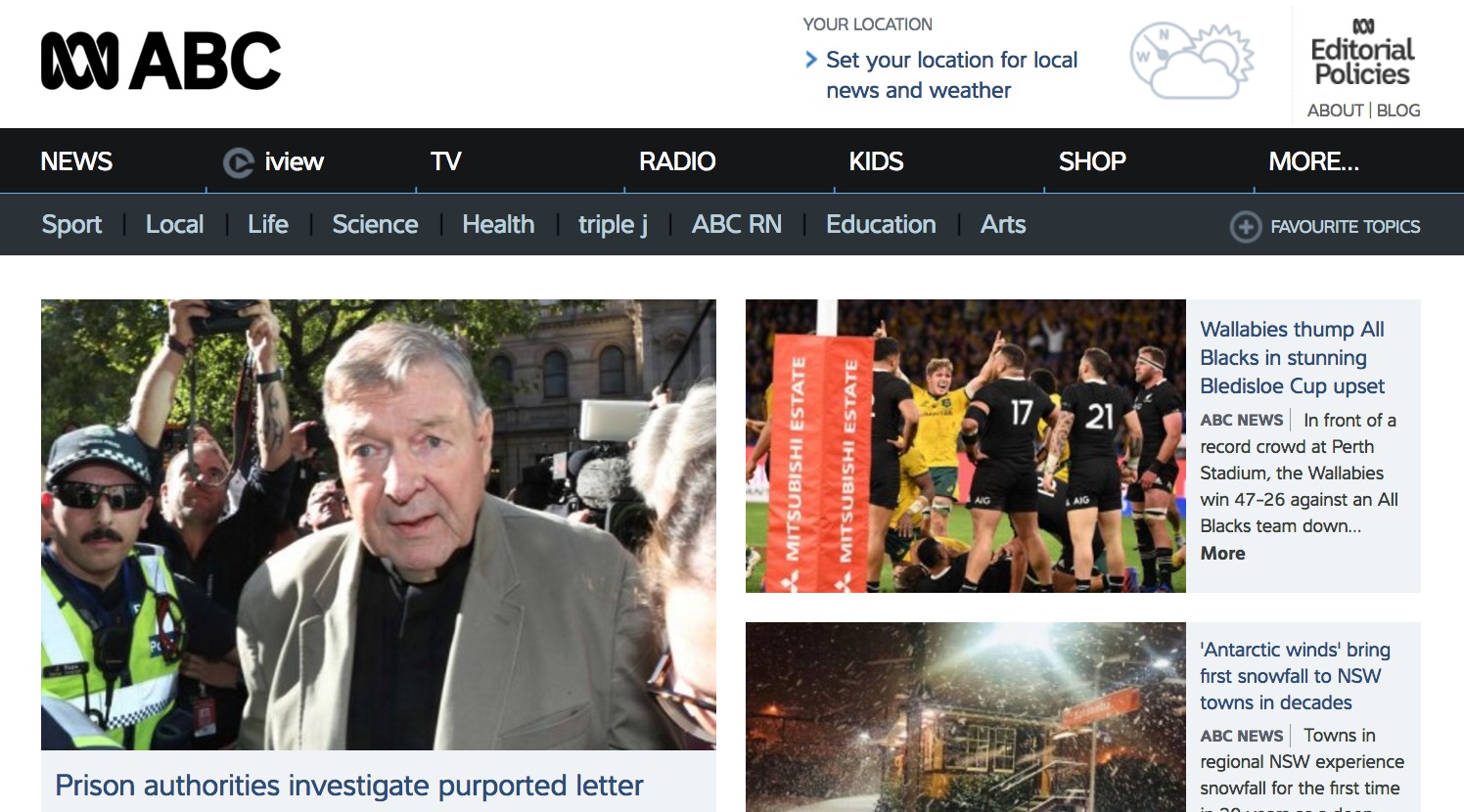 That screenshot really sums up the whole situation. The left relentlessly projects its own evil onto its conservative opponents.
We had noted last week that the timing of the false flag attacks in America were just a little too convenient: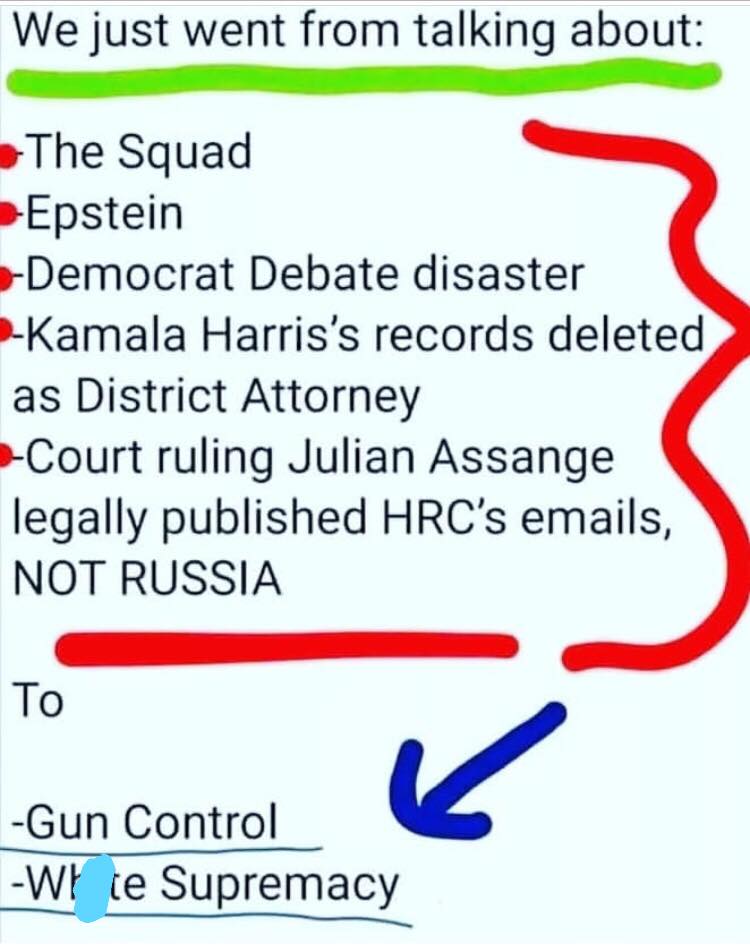 Deep State 101: Get Jeffrey Epstein off the front page, then shut him up for good. Anybody who believes a jailed man who was already on suicide watch after recently (apparently) attempting suicide actually committed suicide is a dunce.
Ryan Fletcher states that "Google image search appears to have already scrubbed the photos of him being transported dead by medics. Yahoo still have them. They're saying "found dead" in jail cell, however the medic transport photos show them applying a bag valve mask (BVM) to him":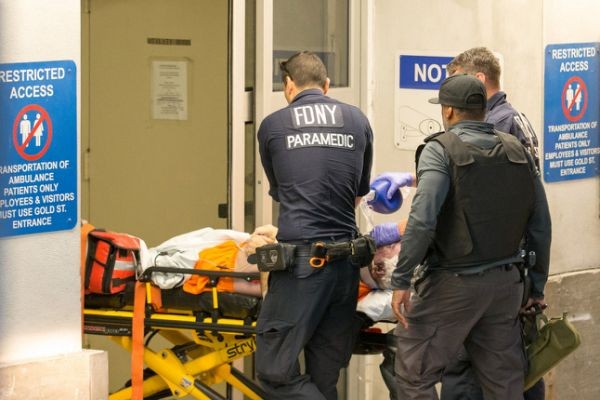 "Bag valve masks are used by ambos when the patient is either having difficulty breathing or not breathing. However they're saying he was found dead in the jail cell. If he were confirmed to be dead in the jail cell there would be no need for a BVM as the patient is declared deceased."
Also, this was posted on /pol: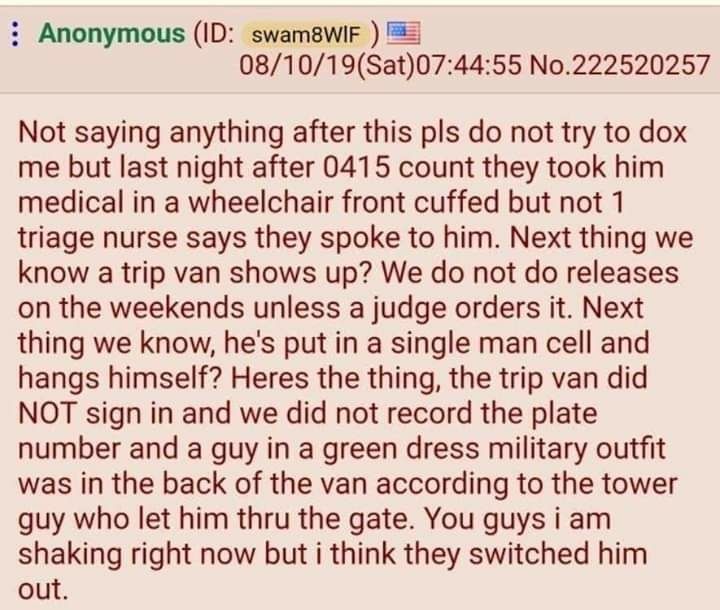 On the other hand, the plot may have thickened, courtesy of Whitney Webb: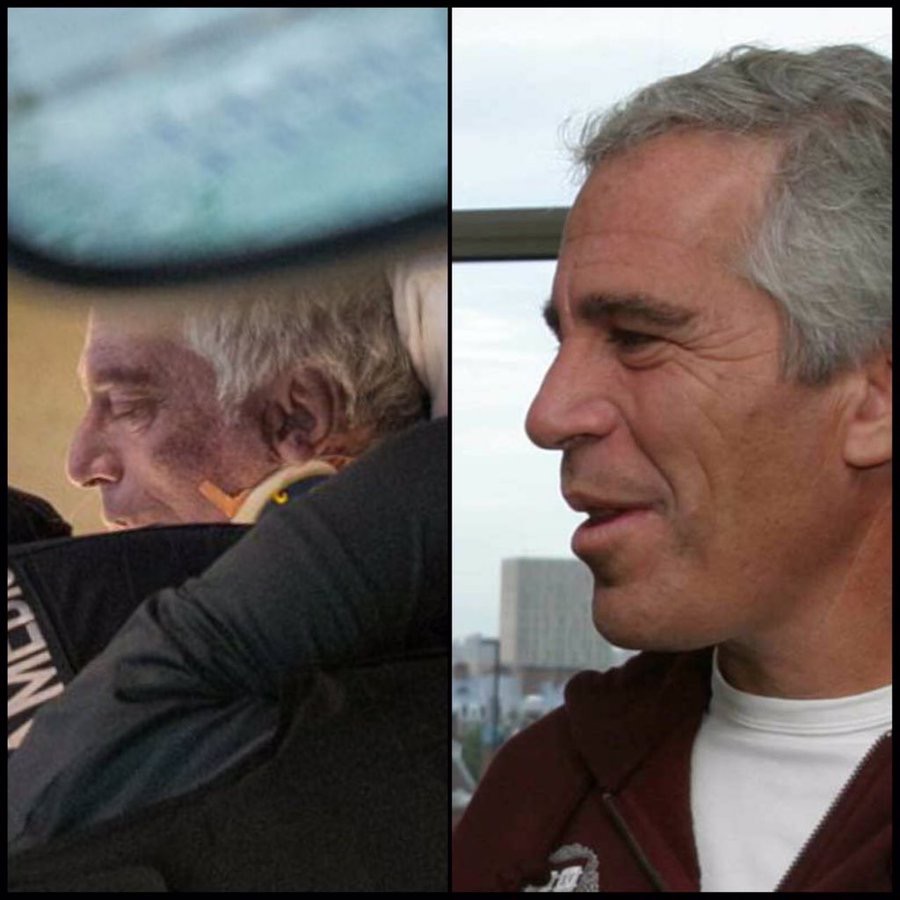 We're looking at you, Killary.
As David Hilton has exposed, Jeffrey Epstein was the key frontman for a Mossad operation to sexually blackmail Western politicians and manipulate Western policy for the benefit of Israel.
Jeffrey Epstein was pedogate.
Epstein held the keys to the swamp, not just in the US but across the world, as demonstrated by the recent document drop. (These documents exonerate Donald Trump, by the way.) The thing is, Epstein needed to talk. He needed to be put on trial. He needed to stay alive so that he could tell everything, expose everyone, expose the putrid degeneracy of the Moloch worshipping ruling class, and bring the Zionist control of Western domestic and foreign policy into the public consciousness.
But now he's just another Lee Harvey Oswald, and the true story can be quarantined to the standard fake news narrative of "conspiracy theory".
When I turned away from God one of the main justifications I told myself was that a loving God could not possibly send a human being to such a horrible punishment as hell. I thought no crime could warrant eternal damnation.
I think I am starting to understand justice now. Epstein's fate is one thing. What hell awaits those who silenced him?