Compatriots in my network have been suggesting alternative platforms following the YouTube purge over these last couple days.
While I've had my BitChute channel up for a while now, Cocoscope and JoshWhoTV have come on my radar.
Let's take a look at Cocoscope. This is how they market themselves on their homepage:

Cool. So I set up an account the other day: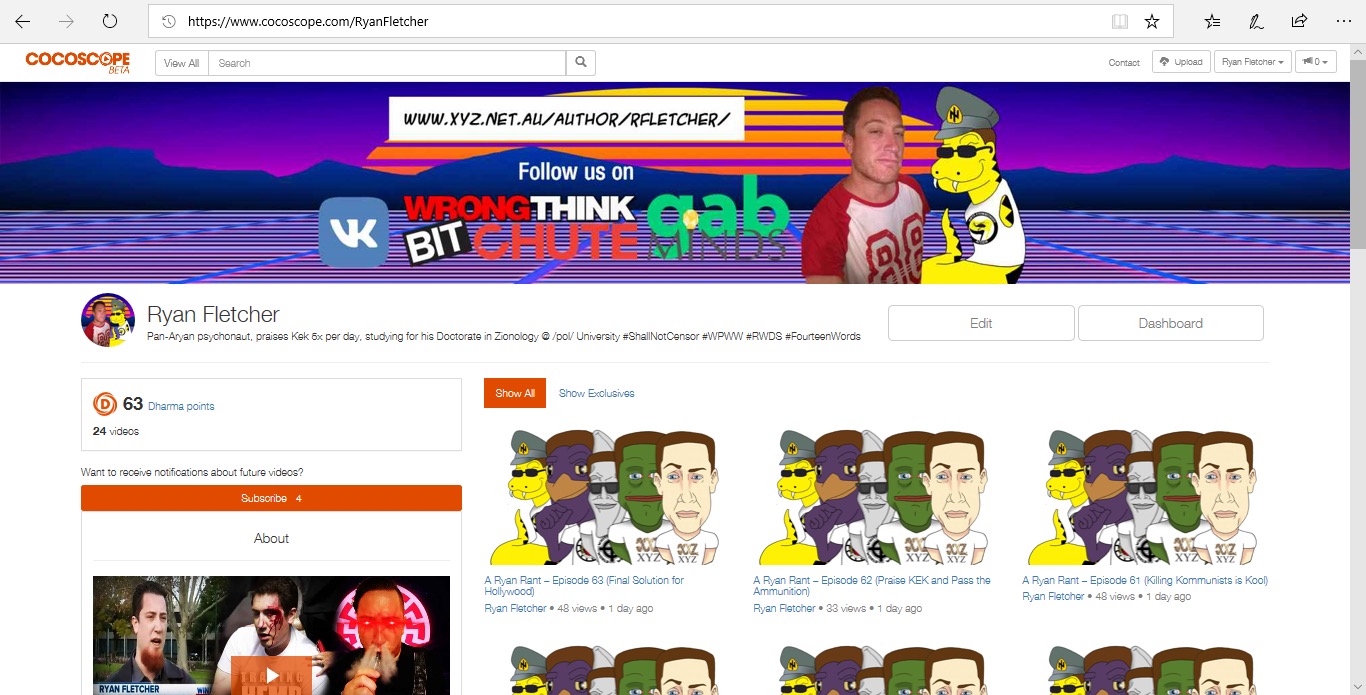 Alas, while receiving positive feedback during my 1 day existence on the platform, I was notified that my channel was being terminated. So much for "You will never be deplatformed or demonetized" over your political opinions: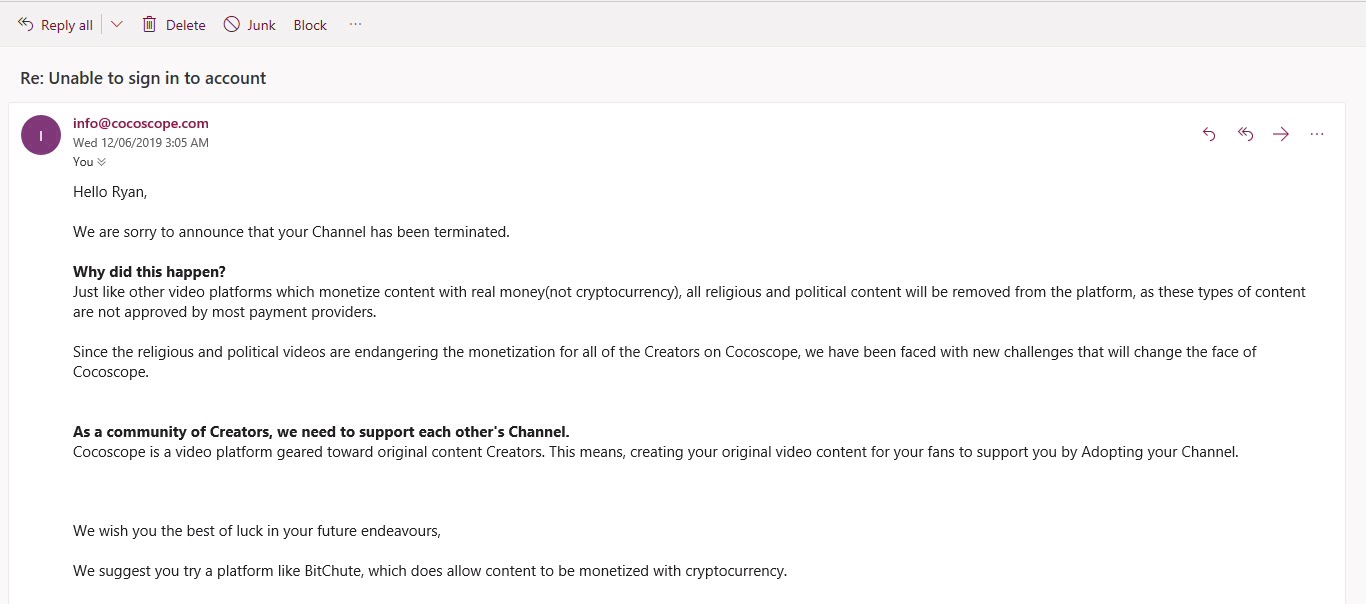 JoshWhoTV on the other hand is a brilliant emerging alternative: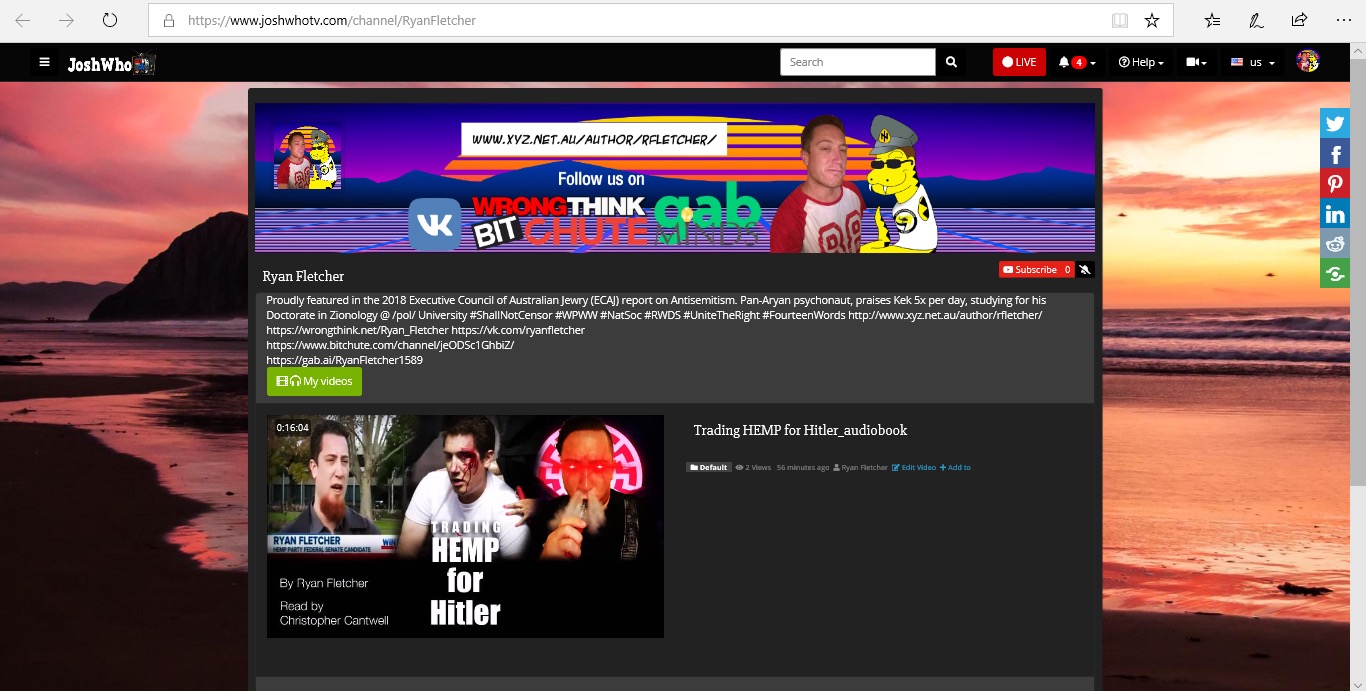 While JoshWhoTV has a range of Right-wing dissident content, the gold seal of approval of this platform is that Christopher Cantwell is able to livestream from the Radical Agenda studio in Keene, New Hampshire.
To obtain your FREE copy of Trading HEMP for Hitler link to the audiobook (as read by Political Pundit and Radical Agenda host Christopher Cantwell) or e-mail us at A481Designs_Publications@outlook.com.