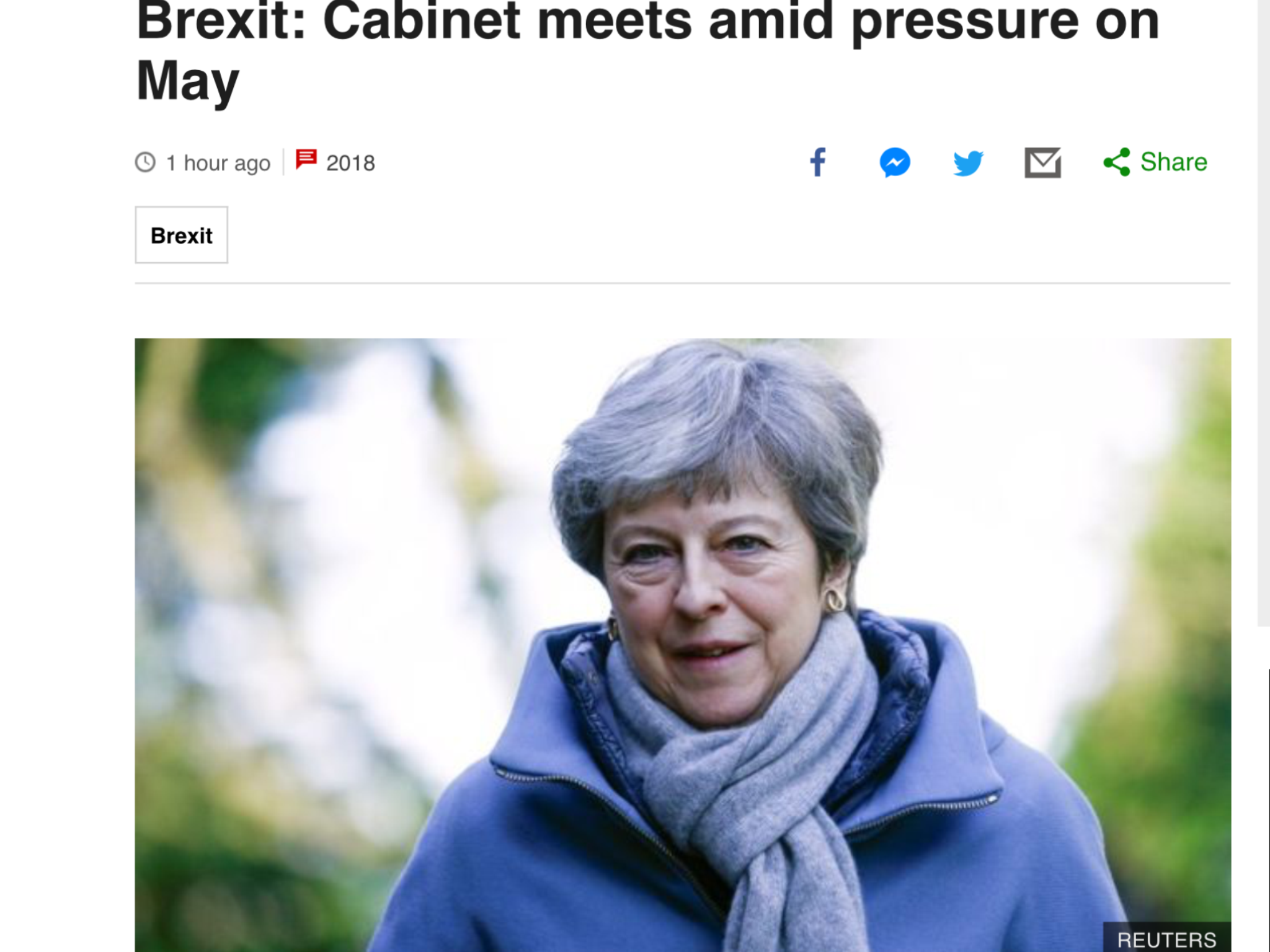 From the BBC:
Prime Minister Theresa May was expected to update ministers on her Brexit strategy at a meeting of her cabinet this morning.
It comes after a weekend of speculation about her leadership and claims of a plot to oust her – something senior ministers have denied.
There have been suggestions that naming a date for her departure as PM could boost support for her Brexit deal.
But Downing Street has refused to be drawn on Mrs May's future.
It seems that May may exit before an April Brexit or there may be no Brexit at all, or a Brexit in March with a May deal, or a March Brexit with no deal at all.
It's your XYZ.