In three and a half years of working on The XYZ, this is still my favourite photo: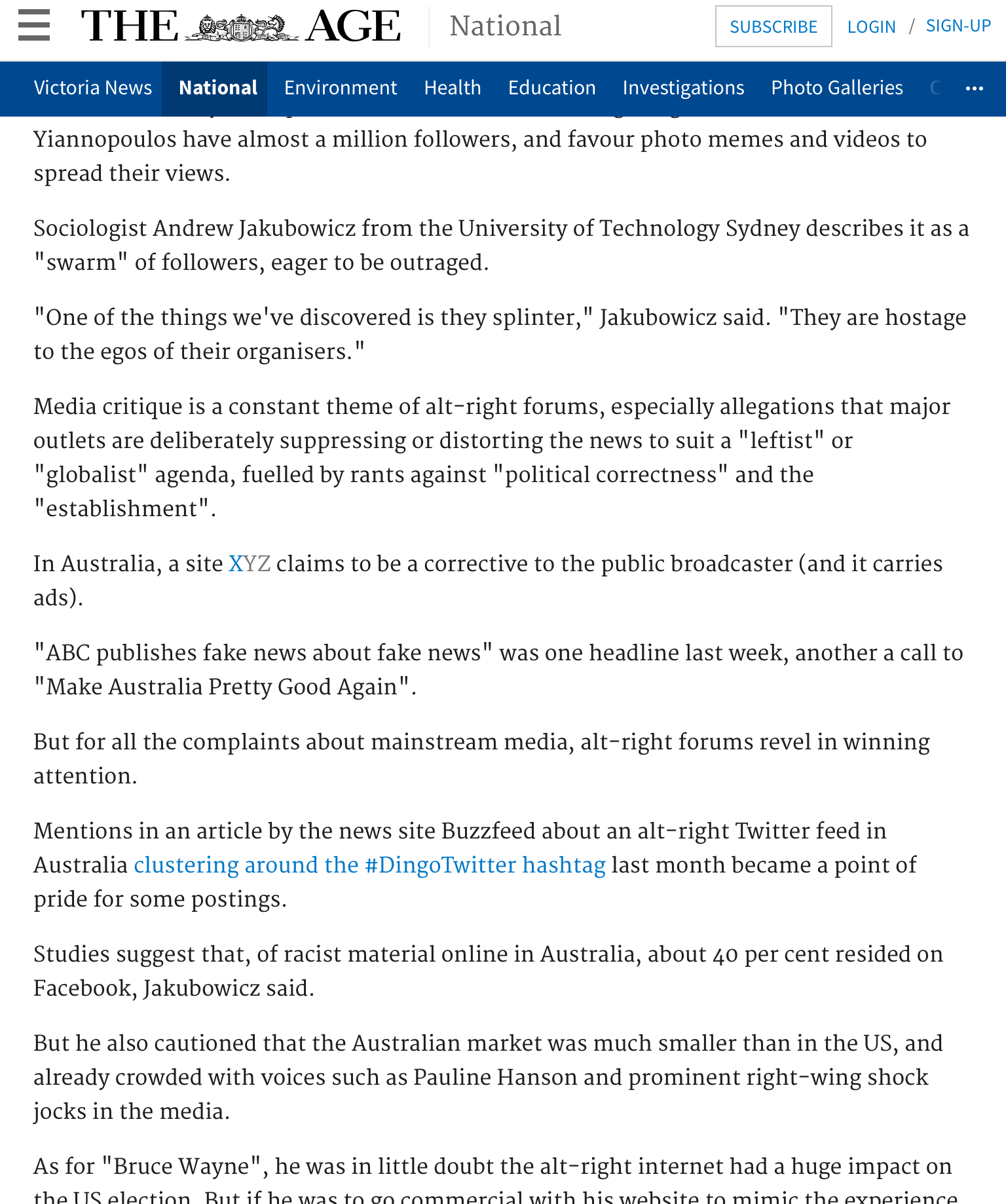 It is a screenshot of moment the Fairfax rags mentioned The XYZ in relation to Australian supporters of Donald Trump who were apparently "hyperventilating" on the internet. The editor only hyperlinked the X of the XYZ, yet our traffic (and tradfic for the Unshackled) doubled for a good month, and many new readers (and several writers) came to The XYZ.
We even pointed it out and they changed it: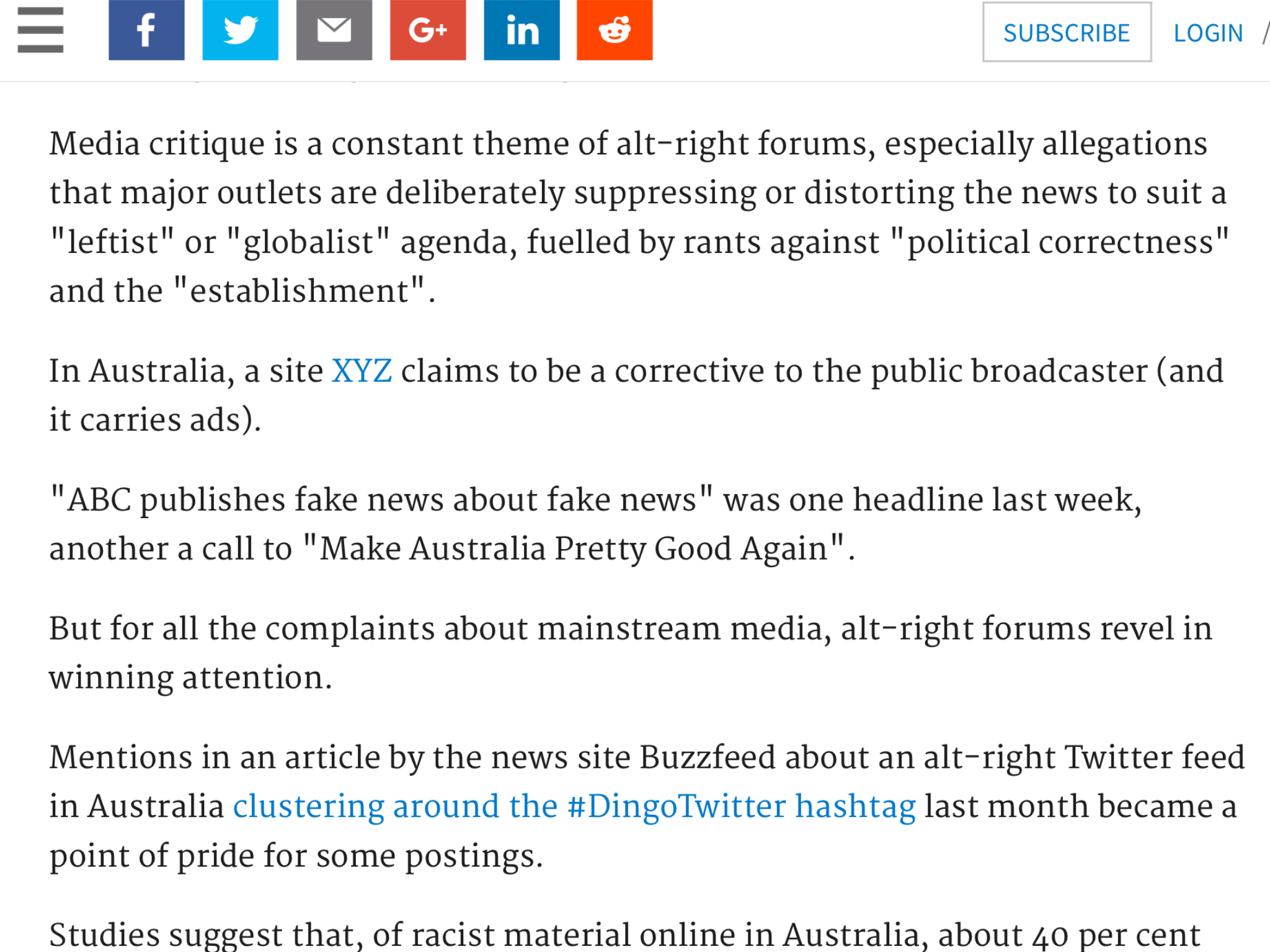 They read us.
Since then, the globalist media has followed a strict policy of Don't Mention The XYZ. This is demonstrated by the ABC's Background Briefing "report" in which they documented the recent political events in Australia, such as the series of conservative and fake conservative speaker tours, the forming of clubs by young white men to celebrate their ethnic identity and promote their ethnic interests, and attempts to directly influence political parties in order to promote our interests.
Interestingly, the rundown of events is quite thorough, as thorough as any we could have provided here at The XYZ, only they replaced triumphant words with scary words.
In all of this, they don't even hint at the existence of conservative alternative media in Australia. This is cute, given that a number of communist journalists who work for Fairfax and the ABC also work for far left terrorist network Slackbastard, where they appear obsessed with The XYZ and the Unshackled.
They read us.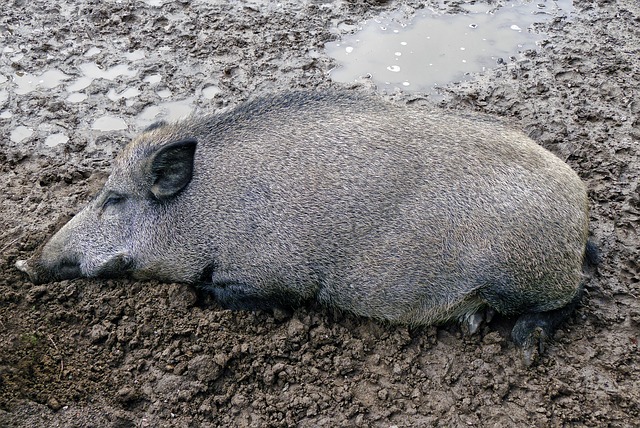 Fat Pig Kaz Ross has produced the most recent attempt to frame the narrative for the NPC's on the rise of Australian nationalism and the growing awareness of the fact that white people are being replaced: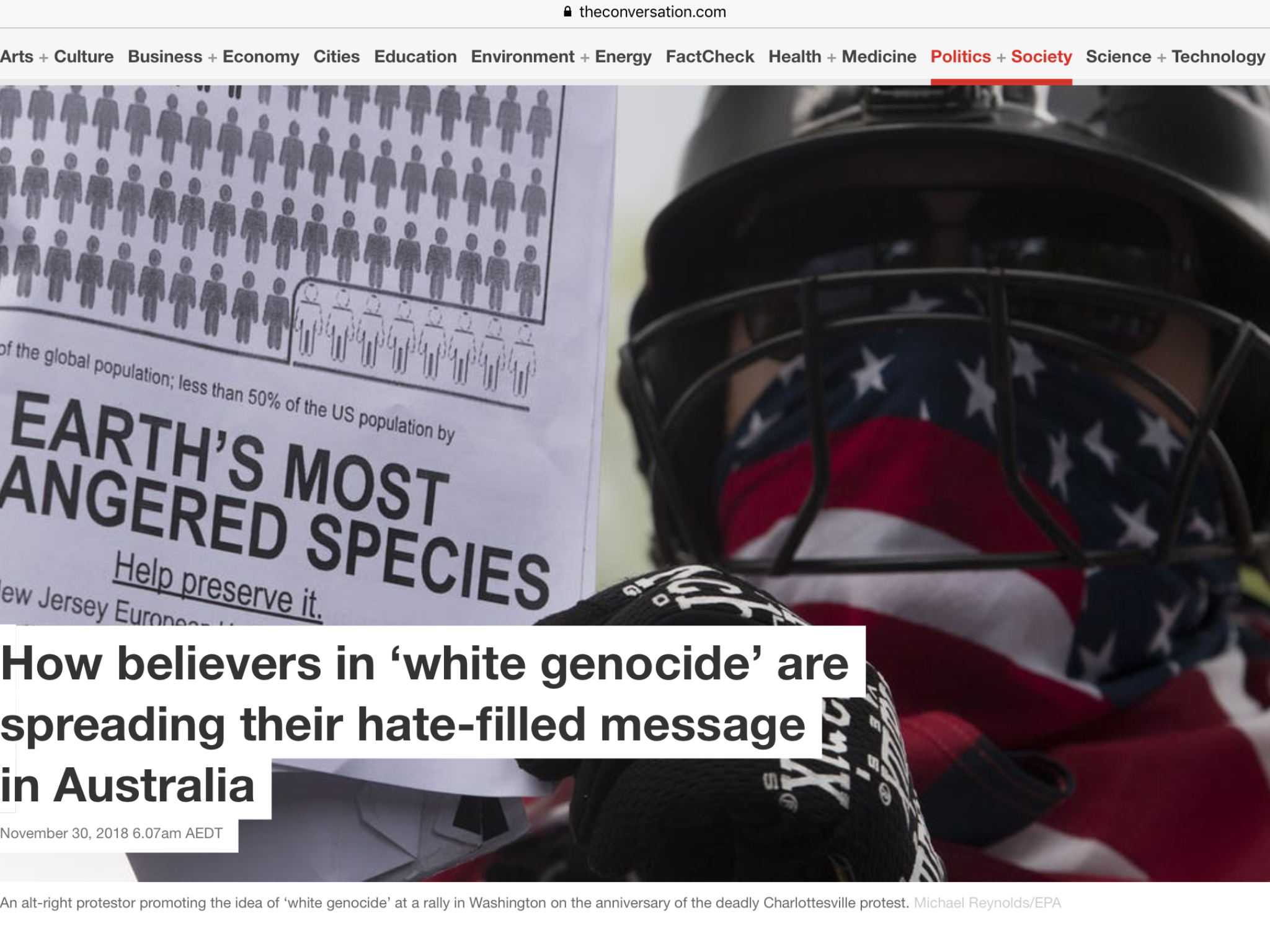 It is poorly written, likely a result of her fat fingers, but it is another great example of how socialists think that stating what nationalists do is an argument in and of itself:
"The group's aim was to influence party policy in the area of immigration, as shown in motions they proposed at the Young Nationals' annual conference. Controversially, they wanted immigration to be curtailed to only "culturally compatible peoples" and for white South African farmers to be granted refugee status on the basis of racial oppression.
"These views have been gaining support in Australia. Senator Fraser Anning and MP Andrew Laming have both spoken publicly about the plight of white South Africans, and Home Affairs Minister Peter Dutton floated (then discounted) the idea of special visa attention for the farmers."
Mention the fact that white South African farmers and their families are being systematically targeted with rape, torture and murder while the communist South African government legislates to take their land, and you're a "nazi".
It is also a great example of the left unintentionally hilariously making our own arguments for us. The article actually shared this meme: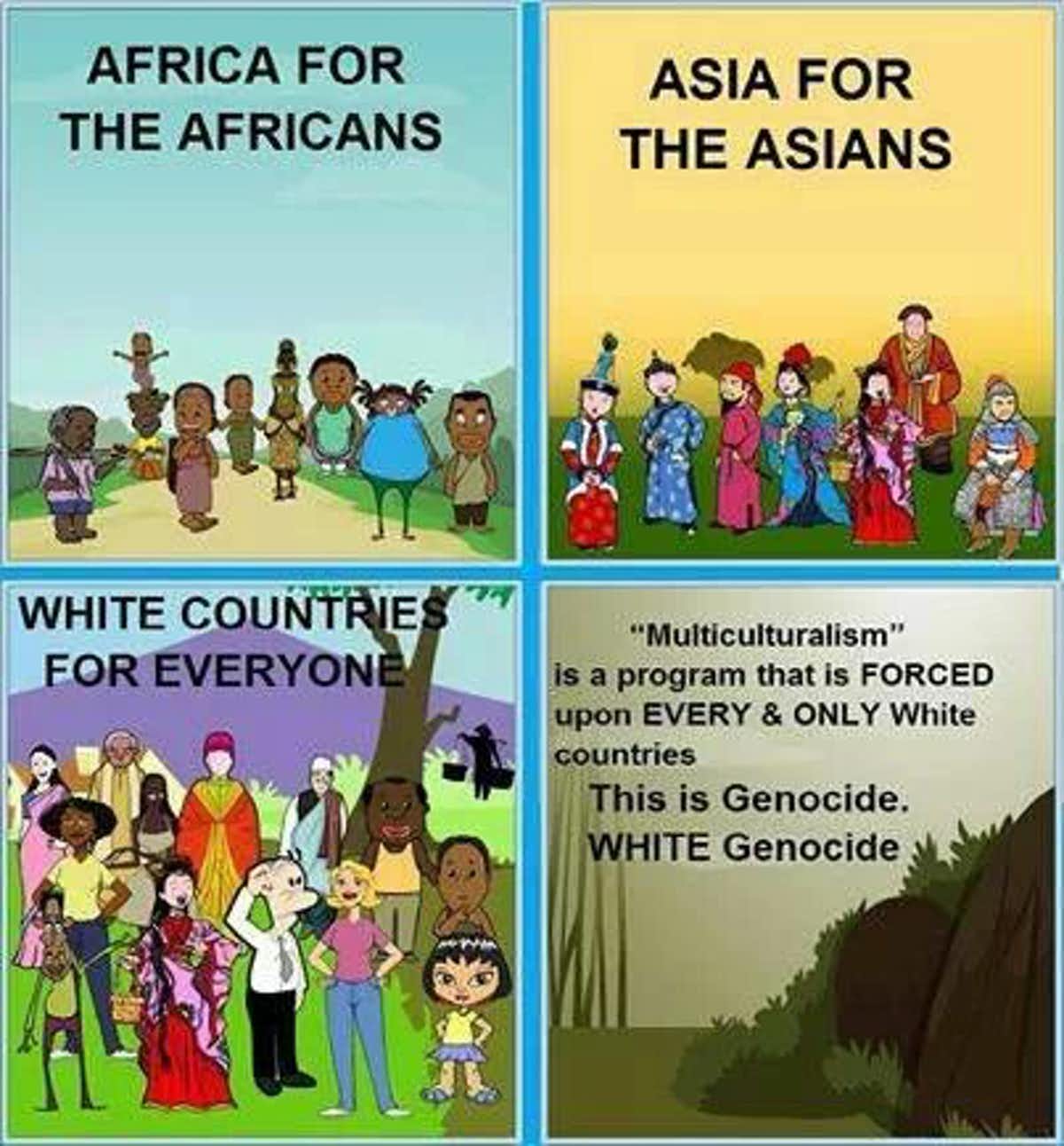 You shouldn't have done this. Haven't these people seen I Am Legend?
The best bit is at the end, where Ross lazily claims that white genocide does not exist because the pygmy killer Aborigines got here first:
"But how do Australia's white supremacists side-step Australia's 60,000 years of Indigenous history? For the believers in white genocide, the term "genocide" does not refer to the impact of European colonisation on Indigenous peoples because they claim Australia only came into being as a nation with the arrival of white Europeans."
She then contradicts herself when she claims that race doesn't actually exist:
"Of course, the idea of whiteness itself in Australia has changed dramatically over time. And despite the claims of DNA testing companies, there is no scientific basis for "race" itself and, therefore, for racial superiority claims."
Thus, if white genocide cannot exist because race does not exist, the blood libel she brings against white people, by reference to the so-called "genocide" by the white British settlers who founded and created Australia against aborigines, never happened either.
Feel free to speculate on why Kaz Ross missed this obvious oversight.
My guess is that she ran out of breath.