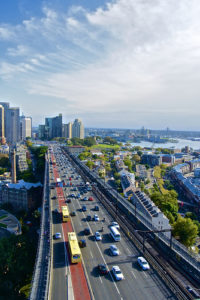 Just days after handing Adam Bandt's backside back to him, and telling the entrenched leftist elite to get stuffed, General Jim Molan has made some refreshingly sane comments regarding immigration in his maiden speech to the Senate:
Retired army general Jim Molan has used his first speech to warn Australia's cities are struggling to deal both culturally and physically with the "excess" number of legal migrants, and told colleagues he will not be beholden to a faction.
The new NSW Liberal senator, who replaced former Nationals deputy leader Fiona Nash after she was caught in the dual citizenship saga, did not go as far as echoing Tony Abbott's calls to "scale back immigration" but said the number of migrants may be too large.
"Control of our borders and immigration are important to me, as they are to most Australians," Senator Molan told the chamber.
"We now effectively control our borders in a way that few now trust the opposition to do. However, I am concerned that the level of legal migration, now that we control our borders, is in excess of the capacity for our cities to absorb, both culturally or in terms of infrastructure. We are approaching limits on this, if we have not already exceeded them. I don't have the answer, but I certainly have the concern."
I'll tell you the answer: reduce immigration to zero, dismantle the welfare state and cut taxes and regulations to relieve the financial pressure on real Australians so we can restore our demographic balance.
Senator Molan may not have gone full red pill, but pointing out that immigration is putting an unsustainable strain on our cities is something few in the political establishment are prepared to openly acknowledge.  One would hope that in fact he said only as much as he could get away with, for now.
He and the few remaining conservatives in parliament must continue to push.
Photo by Sidneiensis