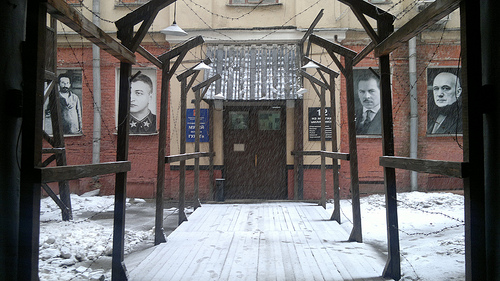 What would have happened if we had lost World War Two in Europe? It would have been the greatest disaster in Europe's history.
Much of Europe would have been imprisoned by a totalitarian regime which controlled their movement, their thoughts, their entire lives. Millions would have been imprisoned for who they were.
The national sovereignty of most European states would have been lost.
Millions would have been murdered in a genocide which would make the horrors of the war itself look tame, and this genocide would have spread throughout the world as the totalitarian ideology itself spread.
The world would have been held to nuclear ransom, as what remained of the free world tried desperately to contain an ideology which held as its goal the domination of the entire world.
This winner of World War Two would eventually fall, as its economic system was unsustainable, but not before its ideology would morph and infect what remained of the free world, ultimately ensuring totalitarian victory.
This totalitarian ideology would threaten a genocide in Europe so thorough that the very existence of Europeans would come into question.
Lucky we won the war.
Photo by whatleydude