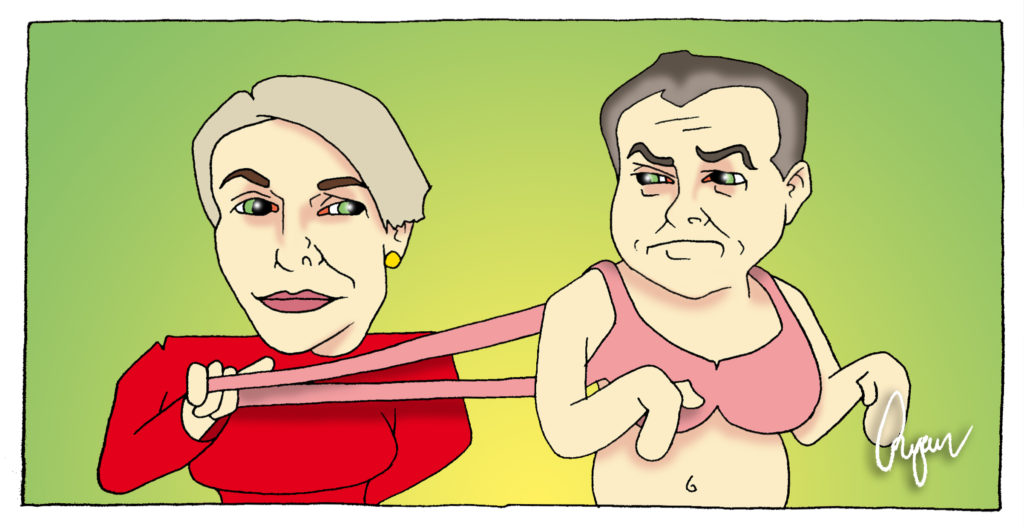 It utterly bewilders me how any rational Australian citizen can look fondly in favour of the proto-Marxist Labor Party, particular when its Federal leader is an utterly incompetent contemptuous little cretin.
Bill Shorten, the effeminate balding Bolshevik bottom boy, is widely seen in Australia as the worst Opposition Leader in Australian history. However, according to the recent Newspoll, Essential and Galaxy polls Labor support is rising in the two-party preferred.
With MSN polls indicating a rise in support for a Royal Commission into the banking and financial services industry, preventing high-earners from reducing their income tax rate below 30% and disapproval of reduction in weekend penalty rates, it isn't hard to see how this sycophantic socialist is gaining ground.
Beholden to a pack of castrative anarchic Fabian Feminists, who virtue signal to regressive fools with tired old White guilt rhetoric, one would hope the presstitute polling by the MSN fake news media is once again false in its assertions.
If not, then I foresee the views of new ACTU boss Sally McManus forming the core of non-binary-gender-fluid-pansexual agitation to make Tanya Plibersek Prime Minister.
Food for thought.