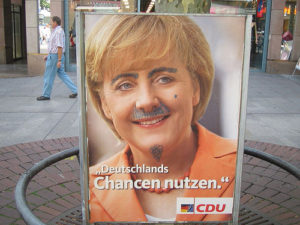 To the progressive mind, it was great that we welcomed economic migrants, Islamists, and heck even the odd IS fighter.
To the progressive mind, Christians are awful, but we do not have critical power when studying Islam.
To the progressive mind, terror is our fault; and we should learn to submit to the new normal. We should practice radical acceptance of progressive multicultural dystopia, cultural suicide and the Islamification of the West. It is multiculture in all of its non-idealistic pragmatic reality.
To the progressive mind, it's really cognitively impossible to link the current reality with our world view. Nothing is sacred – apart from victimhood and oppression.
Progressives will go down in history as a generation of Neros.
I sincerely express my deepest fear and loathing to these f—wits who have aided and abetted the European Summer of Terror; and who knows what we have to face beyond.
F— you very much.
Photo by quox | xonb