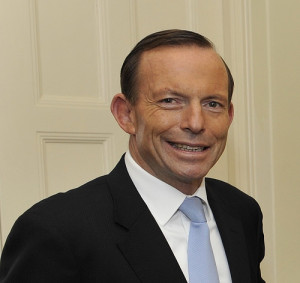 In our modern, "progressive" world, it appears that the only place the illicit love between two heterosexual people can be truly accepted, embraced, celebrated, without judgement or bigotry, is in the safe space provided by The XYZ.
It has essentially been implied that a powerful woman attained her position by the exploitation of sexual favour, rather than through competence. This has been accompanied by a familiar, hypocritical pattern, what The XYZ has referred to previously as The Silence of the Frightbats. Peta Credlin must be regretting that, like Margaret Thatcher or Sarah Palin, she is the wrong sort of woman for some.
Thus it is left to the valiant crusaders at The XYZ (ie, yours truly) to rise to a stirring defence of the most vilified political duo in the country, and echo the sentiments which many of the former PM's current accusers undoubtedly felt when former US President Bill Clinton was accused of something a little less ethical:
"I don't care if he did or he didn't. But if it was the former… Go Tony! You old dog 😉
XYZ Quote of the Day.
Photo by theglobalpanorama