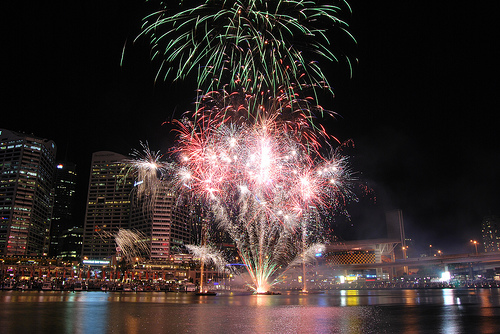 The ABC has yet again provided cringe-worthy New Year's eve coverage, proving that lightning can strike the same place twice… Or sometimes even three or four times.
Throughout the telecast, Play School 'star' Eddie Perfect and former Killing Heidi singer Ella Hooper provided a steady stream of dad jokes and regular crosses to self-promoting celebrities.
Social media responded to the ABC's New Year's Eve coverage with honest feedback including: "disgraceful", "beyond abysmal", "pathetic", "cringe-worthy" and a "train crash", which only goes to show that the ABC hasn't learned its lesson from previous years.
As the XYZ looks forward to receiving $500 million dollars from the Federal Government in order to restore the balance to Australia's tax-payer funded media, we promise to provide Australians with a much higher quality of new year's entertainment – completely free of children's entertainers masquerading as adult hosts.
For the sake of our nation and our international reputation, it is time for the ABC to hand the baton over to the XYZ.
ABC's cringe-worthy NYE coverage
Photo by John_Brennan