The publisher of boy's mag Zoo Weekly has axed the often controversial magazine in both its print and digital version, blaming "tough retail conditions." Readers will appreciate this as code language for faux feminist out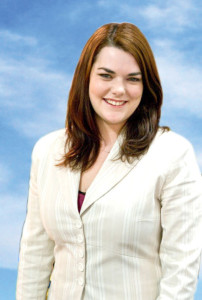 rage. Zoo had the rare distinction of being sued by Greens Senator Sarah Hanson-Young, something which surely greatly enhanced its popularity. It was, however, in the end, no match for the perpetually offended brigade of short haired and rather nondescript women, who are seemingly far more offended by more attractive members of their own gender being pictured in bikinis, than by fellow women being stoned to death in Islamic State for adultery or having their genitals sewn up in accordance with Islamic custom.
Such is the strange world of gender politics in the west today.The once easy going culture of the Aussies of decades past has been gradually all but replaced now by a po-faced offence taking culture of wowsers and naysayers, a veritable breed of latter day Puritans who live to ban, shut down and eradicate anything that might suggest the working people of the world are enjoying life. The loss and demise of Zoo Weekly is much more than the loss of the local version of the well endowed page three girl – it's an all but final nail in the coffin of what was once a "young and free" Australia (to borrow a line form the national anthem), all but completely trampled now under the jackboot of political correctness.
Source: Bauer Media axes controversial Zoo Weekly lads magazine blaming tough retail conditions | Business News | Business and Finance News | | Herald Sun