In a dramatic turn of events today, Malcolm Turnbull has challenged Bill Shorten for the leadership of the Labor Party, and won! The darling of the ABC has long been tipped to rise to leadership of the Labor Party, but has been hesitant due to his public image as 'too socialist' amid fears that he would drag the Labor Party too far to the left.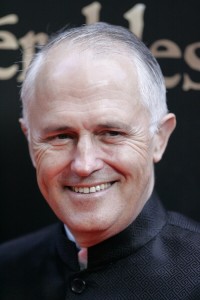 A source inside the ABC said there was a 'general sense of delight' throughout the organisation. 'The last time Turnbull was the leader of a political party, he agreed with everything the Labor Party said, and the Liberal Party was in dire straights in the polls, so obviously, we could not be happier.'
Labor Party spindoctors are also reported to be looking forward to improving the image of the Party. Malcolm Turnbull is universally recognised as being much more handsome than Bill Shorten, who is perceived as 'a little slimy.'
Bill Shorten has announced that he will quit politics, effective immediately. In a brief statement, he said he did not want to destabilise the leadership of the Labor Party, or lend to its image of a 'revolving-door leadership,' any more than he already had.