Liberal MP Cory Bernardi is still on Twitter (at time of writing), but one wonders why. The abuse hurled at him by courageous types using anonymous Twitter accounts is beyond horrific. Cory's crime was to attempt to introduce some facts into the current public commentary on the Syrian immigration crisis.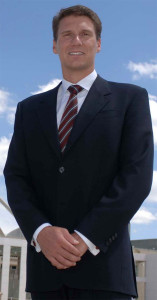 This is what Cory Bernardi said (as quoted by the – unfriendly – hacks at The Guardian Australia), referring to the now famous picture of the tragic would be immigrant child Aylan Kurdi.
"That boy and his family had lived in Turkey for three years. The money for that boy's father to pay the people smugglers was sent from Canada,"
"The father sent them on that boat so the father could get dental treatment. They were in no fear, they were in no persecution and they were in no danger in Turkey."
"It is much more humane for people to go through an orderly migration program, to be put in a place where they are safe."
None of this sounds like Mein Kampf, and all of its is perfectly true. A further fact, however, is that there is no room for the truth, especially inconvenient truths, on this matter.
Any attempt to so much as question the cries and demands to let in an ever escalating number of Syrian immigrants, even if factually true, is met, not with a counter argument or with the facts being disputed, but with abuse.
Source: Cory Bernardi blaming Aylan's dad for drowning on Turkish beach