From MacroBusiness.
Leith van Onselen
CBA head of Australian economics, Gareth Aird, told the ABC that younger Australians are bearing the brunt of the Reserve Bank of Australia's (RBA) aggressive interest rate hikes, while older Australians are largely unscathed.
"The growth in deposits and savings has largely been a story for the older cohort of society", said Aird.
"The savings have largely accrued to those 55 and over. And with higher interest rates people with deposits are now earning a higher return on those deposits".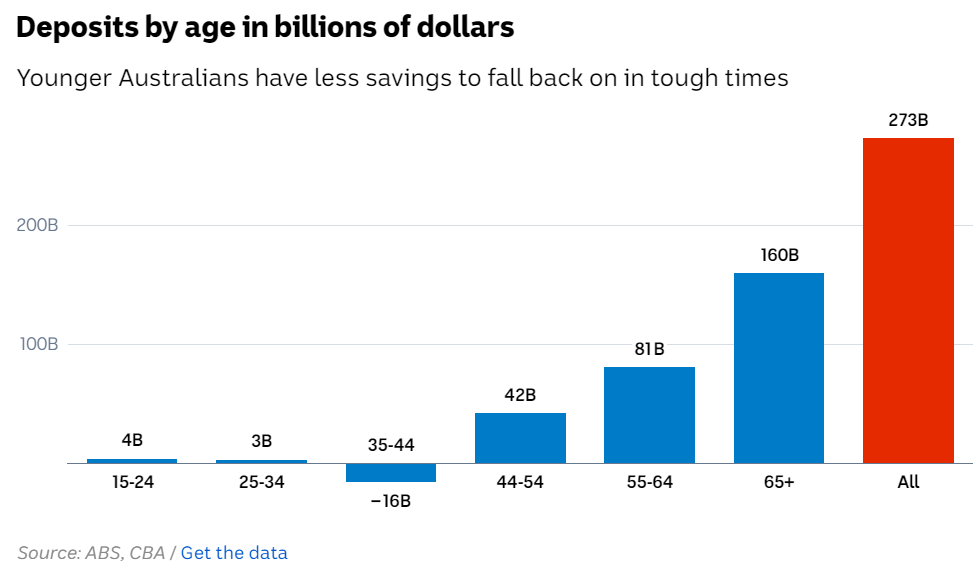 The "pain" of higher rates, Aird says, is mostly being felt by those aged 25-45 — "either recent entrants into the housing market or renters given rents have risen swiftly over the past year".
Separate CBA data shows that younger Australians have cut their spending since the RBA started hiking rates, while older Australians have been spending like drunken sailors: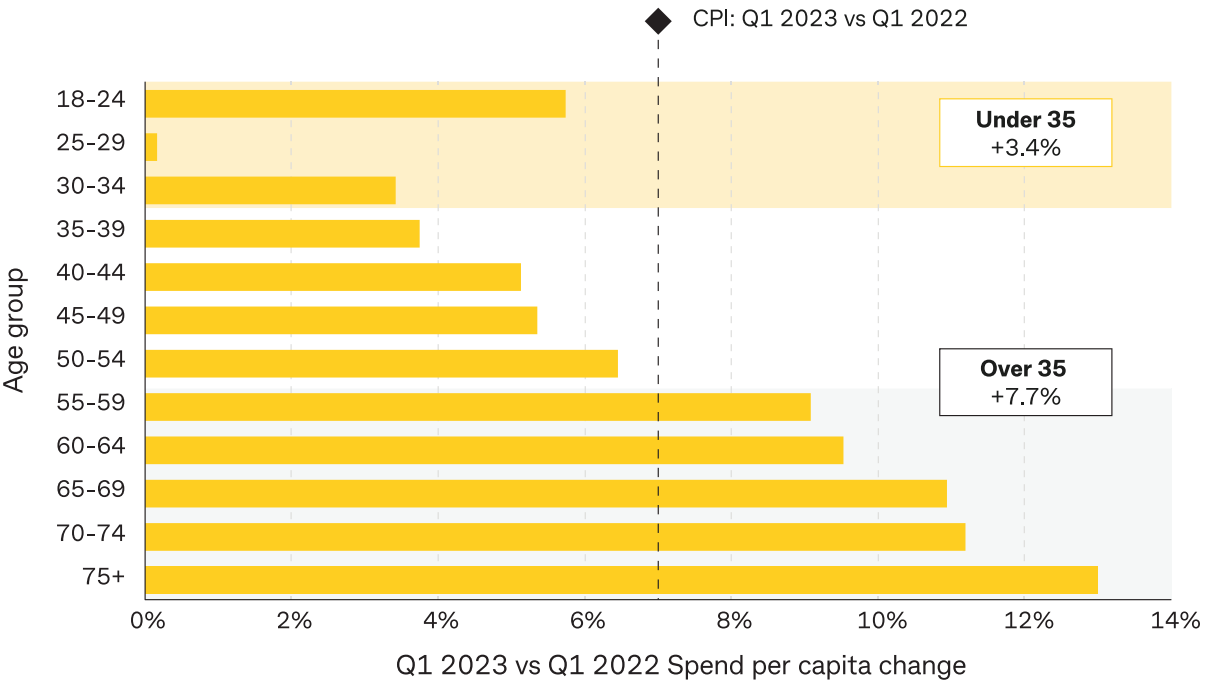 Like I have said previously, there are three Australia's at the moment.
Approximately one-third of Australians are tenants who are facing double-digit rental rises while also seeing the greatest decrease in their real incomes in history.
Then there's the roughly one-third of Australians who have mortgages and are being battered by the most aggressive rise in interest rates in history, as well as declining real earnings.
This group has seen their average variable mortgage rates nearly double, slashing tens of thousands of dollars off their annual discretionary income.
Finally, around one-third of households – primarily older Australians – own their houses outright and are untouched by the RBA's aggressive interest rate hikes or the rental hyperinflation.
Many of this cohort are earning higher interest on the savings they amassed over the pandemic, while others who own investment properties outright are benefiting from the surge in rents.
These older Australians have boosted household expenditure, which has forced the RBA to respond with higher interest rates, which is hurting younger Australians.
To the baby boomers goes the economy's spoils!
From MacroBusiness.