Partnerships between ethnic minorities and organisations like The AFL are ending in tears.
​In case anyone needed any confirmation, the AFL is now overwhelmingly woke. Being the utterly commercial organisation that it is, the Melbourne-based league has followed the rest of corporate Australia and transformed itself into an egregiously left-liberal entity.
Not only is there the annual Sir Doug Nicholls round, where teams adorn themselves in Aboriginal design and are 'Welcomed to [their own] Country', the team names themselves have been replaced by their Aboriginal equivalents. Narrm (Melbourne), for example, played Yartapuulti (Port Adelaide) last month in a narrow win for the latter.
Yet the elite-led liberalisation of what is still a working man's game, doesn't end with the Aboriginals. There is a yearly 'Pride Game' in Sydney involving the rainbow-clad Swans (as there was with Manly in the NRL). While the AFL's most prominent Muslim, ex-Richmond player Bachar Houli, has established his own academy in which he promotes AFL football to Islamic lads and hijab-wearing lasses in our rapidly-growing Muslim community.
Yet the most noticeable aspect of the league's descent into full-blown left-liberalism is the boutique presence of ethnic minorities. By which I don't mean the European immigrants who arrived in Australia throughout the last century. Indeed, it is hard to think of the AFL without Koutoufides or Jesaulenko; or the NRL without Raudonikis; or Rugby without Campese.
No, I'm mainly referring to the Aboriginal, Islamic and African players who now form a sizeable minority in most teams. Although Aboriginals obviously have a long and often successful history in our sporting codes – think Inglis or Thurston in the NRL – there has been a predictable push to get more racial minorities into the ranks.
Yet for all the platitudes about inclusion, and the dumb hopes of liberals for an Asian or Indian AFL efflorescence, the results of our diversity fetish haven't just been disappointing, they've been catastrophic. As what has usually started as a naïve but well-intentioned agreement between player and club, has ended in a maelstrom of bad-blood, recriminations and litigation.
The most recent example is the Hawthorn case. A months-long drama between a group of Indigenous – sorry 'First Nations' – former players and their Hawthorn coaching staff. It's a saga in which the players and their partners have accused ex-coach Alastair Clarkson and his team of assorted excesses and racism, including an alleged request to abort an unborn child.
While much of the case remains under wraps as it awaits its turn at the Human Rights Commission, and potentially the Federal Court, what is clear is that it has taken a tremendous toll on all involved. The players are clearly angered enough to seek further legal recourse. While Clarkson has resigned as head coach of North Melbourne, less than a year into his tenure, citing mental and physical health concerns.
Yet the merits of this particular case are not the real issue. Indeed, the Hawthorn case is just the latest instance of a much deeper problem. That is, the trouble that certain ethnic groups persistently pose to their organisations and employers.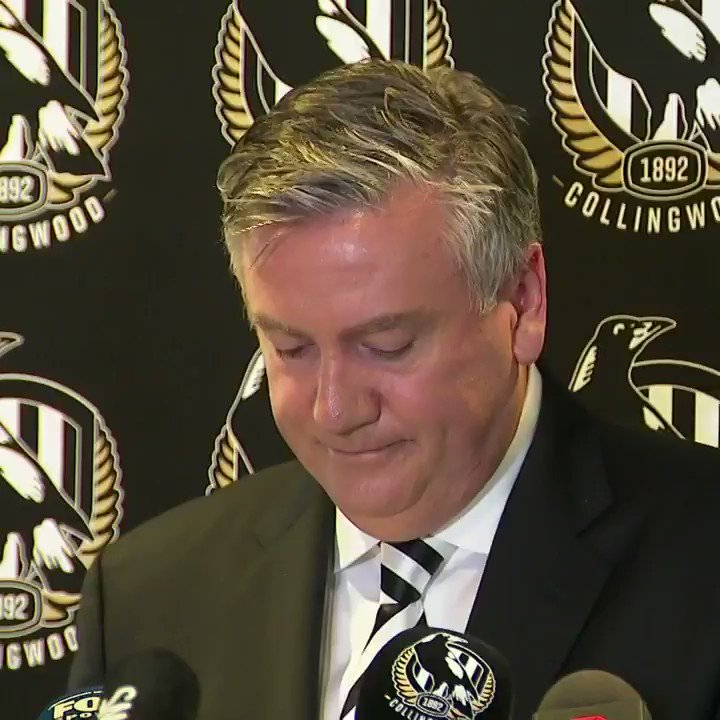 Take Hawthorn's rival Collingwood. Now flying high on top of the AFL ladder, it was only two years ago that the club was involved in its own internal schisms over discrimination. A process in which the club was found guilty of "systemic racism" and that led ex-President Eddie McGuire to redirect the working-class club towards the realms of "equality [and] the fight against racism". A plan the club has since followed as it has become one of the most embarrassingly woke in the land.
Yet the recent racial tensions at Collingwood have a much longer history. Indeed, they can be traced back to the early 2000s and the arrival of Afro-Brazilian defender Heritier Lumumba. Lumumba, once known as Harry O'Brien, was the catalyst for much of the Magpies' racial turmoil as he accused them of being a 'racist, sexist, boys club' and complained that he was derogatorily referred to as 'chimp'.
Other African players have posed similar problems. The case of Sudanese-born Majak Daw is perhaps the most instructive and prominent. Daw, a hulking specimen, and the third of seven children, arrived in Australia via Egypt and our refugee program in 2003 and was drafted by North Melbourne a few years later.
An achievement that Daw repaid both his new club and homeland with in some of the most disappointing ways possible. Not only was Daw suspended for lying, he soon owed hundreds of dollars to other players, and began dating a teammate's ex-girlfriend. Over the next few years Daw was also charged with rape and eventually delisted. If that wasn't enough, Daw threw himself off Melbourne's Bolte Bridge in a drug-addled suicide attempt, barely surviving and requiring rescue in the process.
Trends that haven't improved either. After being fined for driving without a registration in 2022, Daw was back in court again this year, charged with drink-driving and driving with a suspended licence. Offences that almost resulted in jail-time, and that are much in keeping with his ethnic brethren's over-representation in our crime statistics.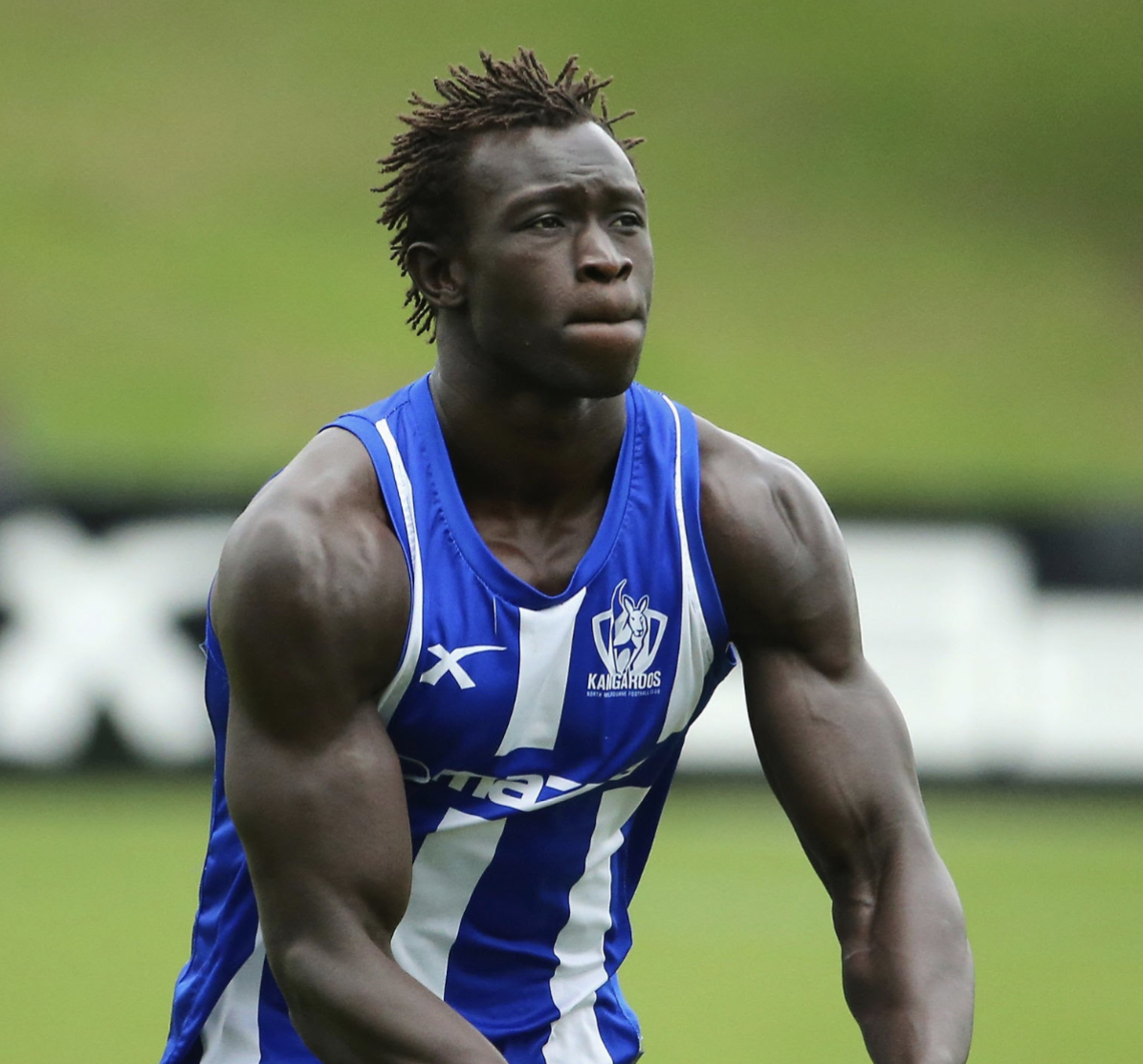 As quite simply, the Sudanese have the worst crime rates in the country. "Despite making up 0.16% of the total population of the state of Victoria," for example, in 2016 "Sudanese-born offenders made up 7% of…home invasions, 6% of…car theft offenses and 14% of…aggravated robbery". Figures that are even worse among teenage Sudanese males: with 'crimes against a person' offenses committed at a rate 30 times higher than the average Australian.
Yet it doesn't end there. The Sudanese-born have the "highest offending rate in Victoria" and the "highest imprisonment rate of any immigrant group in Australia". News, incidentally, which you'll never hear from the liberal media, lost as they are in their interminable puff-pieces about the ostensible benefits of diversity and social liberalism.
Clearly, our racial problems are not restricted to sport.They've also found their way into politics. The Victorian Liberal Party, for instance, has found itself in hot water as ethnically-African ex-staffer Ella Chanel has accused the party of racial "micro aggressions" and of running a "boy's club" of rude "middle-aged white men". Allegations she now plans to pursue at Victoria's Equal Opportunity and Human Rights Commission.
Nor should we forget firebrand (half) Aboriginal Senator, Lidia Thorpe. In a case that echoes the sporting codes, Thorpe has betrayed her long-term association with the group that delivered her into power, The Greens, by quitting the party, becoming an Independent, and accusing them of racism.
So yet again, another legal dispute between an ethnic minority and their former benefactor appears certain – with naïve white liberals once again shown to be the Leninist useful idiots they so often are.
As this all makes clear, the cost-benefit analysis of engaging certain minorities is overwhelmingly negative. If hiring an ethnic minority could lead to an acrimonious – and usually public – spat over accusation of racism; weeks, if not months, in the courts; and a devastating financial payout, then why bother?
Even to ask these questions is of course verboten – and strictly against the new Civil Religion. Yet the problem remains. And it's one in which many AFL clubs, for instance, are (privately) agreeing with: deeming many Aboriginal prospects "too much to deal with" and a "liability".
Still, as long as we persist with the lie that 'diversity is our strength', and that there can be no judgements made over which peoples will best enhance our sports leagues, communities, and country, we can only expect these issues to become more bitter, time-consuming and prevalent.
Subscribe to XYZ on Telegram, Bitchute, Twitter and Gab.