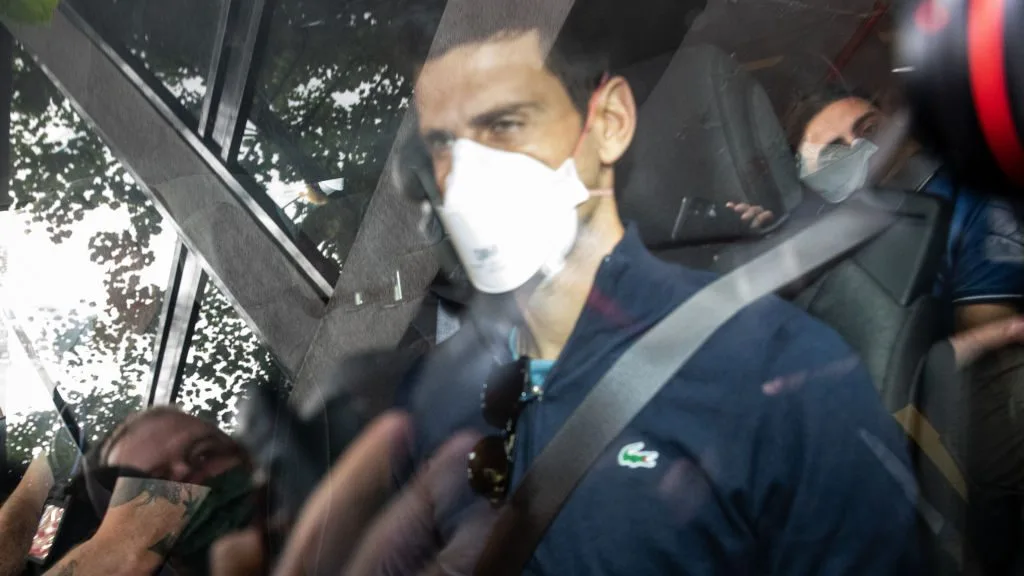 Covid is forever:
Former world number one Novak Djokovic will miss the US Open after he said that he will not be able to travel to New York for the tournament, having chosen not to be vaccinated against COVID-19.
Current rules require travellers to show proof of full vaccination to board flights to and enter the United States.
"Sadly, I will not be able to travel to NY this time for US Open," Djokovic wrote on Twitter. "Good luck to my fellow players! I'll keep in good shape and positive spirit and wait for an opportunity to compete again."
The Serbian previously said he was prepared to miss Grand Slam tournaments that require participating players to be vaccinated against COVID-19.
Djokovic was on the entry list for the 29 August – 11 September tournament in New York.
The 35-year-old was also unable to defend his Australian Open crown this year after being deported from the country over his vaccination status.
The United States Tennis Association (USTA) described Djokovic's absence as "unfortunate" but looked forward to having him back at Flushing Meadows next year.
"Novak is a great champion and it is very unfortunate that he will be unable to compete at the 2022 US Open, as he is unable to enter the country due to the federal government's vaccination policy for non-US citizens," said U.S. Open tournament director Stacey Allaster in a statement.
"We look forward to welcoming Novak back at the 2023 US Open."
It's so retarded. The democracy war in the Ukraine cured Covid. Didn't Brandon get the memo?
When I say "Covid is forever", what I mean is this: The fake pandemic has been used as a pretext to raise the baseline level of coercion over the lives of ordinary people in the so-called "free world".
Every staged event is used to do something like this. 20 years after Israel did 9/11, Muslim security guards give White boomers full body scans at Western airports, even though the War on Terror is for all intents and purposes over. 40 years after AIDS became a thing and decades since it was tacitly accepted by basically everyone that in the West, only fags get it, AFL players still have to leave the field if they get so much as a blood nose.
Thus an endless series of contrived crises are used to push incrementally more Orwellian measures.
In Melbourne it doesn't matter that the lockdowns are over. Everywhere I go I see people wearing masks because the Lying Press tells them that the pandemic is still going. Police aren't ripping women out of their cars or harassing old ladies sitting on park benches anymore but it doesn't matter.
Dan's winning.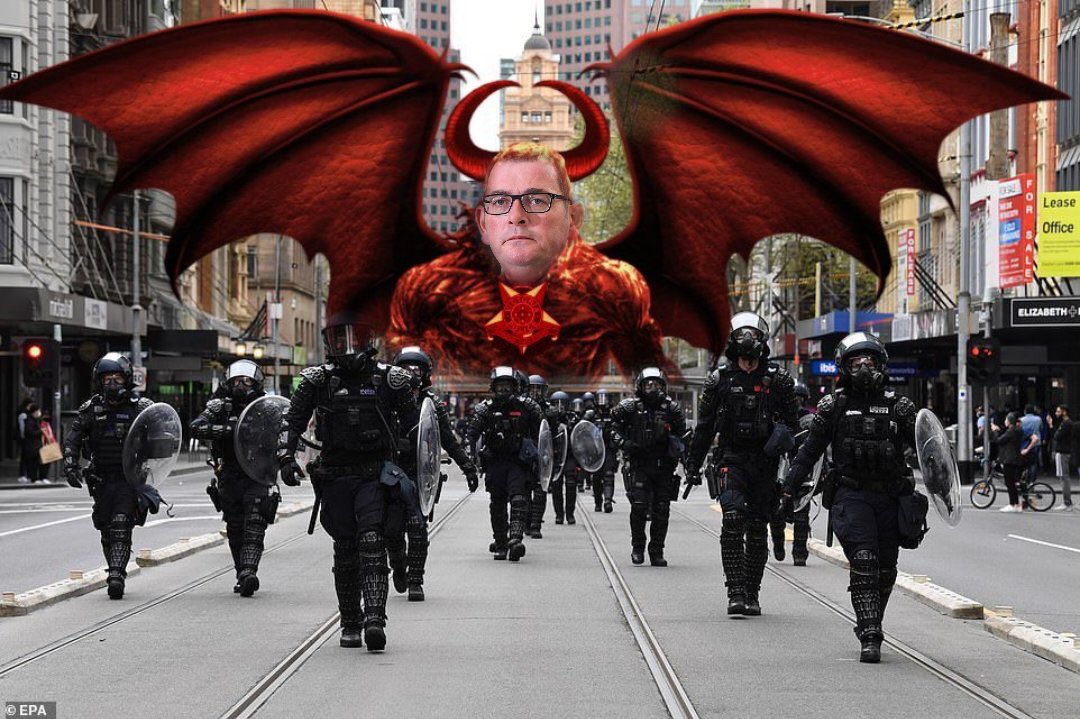 From here, the energy crisis, supply chain shortages and inflation are being exploited to achieve the "Great Reset" goals set out by the globalist institution the WEF. Eating bugs and driving electric cars are being pushed in order to stop the weather, and the Saudis are trotting out plans for the new smart cities mega prisons we're all supposed to live in.
You Can Make The NEOM Promotional Videos More Fun By Adding A Laugh Track. pic.twitter.com/FOJMZSU9mw

— The Hustle Architect (@VitruviusGrind) August 18, 2022
The WEF in turn appears to have taken taken the baton from George Soros' Open Society Foundation and its tentacles. One cannot help but wonder if the hilarious Scwab was put forward in order to take the heat off Soros.
Regardless, Soros' work is done. Just as everybody forgets who he is, decades of civic institution building subversion is paying off in the form of the impending carving up of the Ukraine.
Soros in turn is fulfilling the goals of the central bankers, freemasons and jews who have been working for even longer to gain control over every aspect of the decision making process.
Mark Collett has warned that many in the Freedom Movement which developed during 2020-21 are stuck in the Cosy Covid Corner.
Following the breadcrumbs outlined here is how people whose eyes have been opened to the Covid deception can find their way to the truth.
Subscribe to XYZ on Telegram, Bitchute, Patreon, Twitter and Gab.