This news item appeared on Channel 7 only a few days ago.
Australia 🇦🇺. Eat bugs, no food shortages. WTF pic.twitter.com/Td9KGujdAl

— Lee (@VictoryDay_Hope) April 28, 2022
Don't you find it interesting that they picked two Asians to be the taste testers?
At this point they're not hinting, they're not suggesting, hell they're not even telegraphing what they plan to do. The news item openly states that it takes less environmental resources to grow the bugs for bug meat than so-called "traditional" ie normal faming methods.
They are stating this as though it is a given that we need to use less resources to grow food. We don't have a choice. We have to use less resources to grow food, so we're going to have to eat bugs.
The news item shown above is not a one off: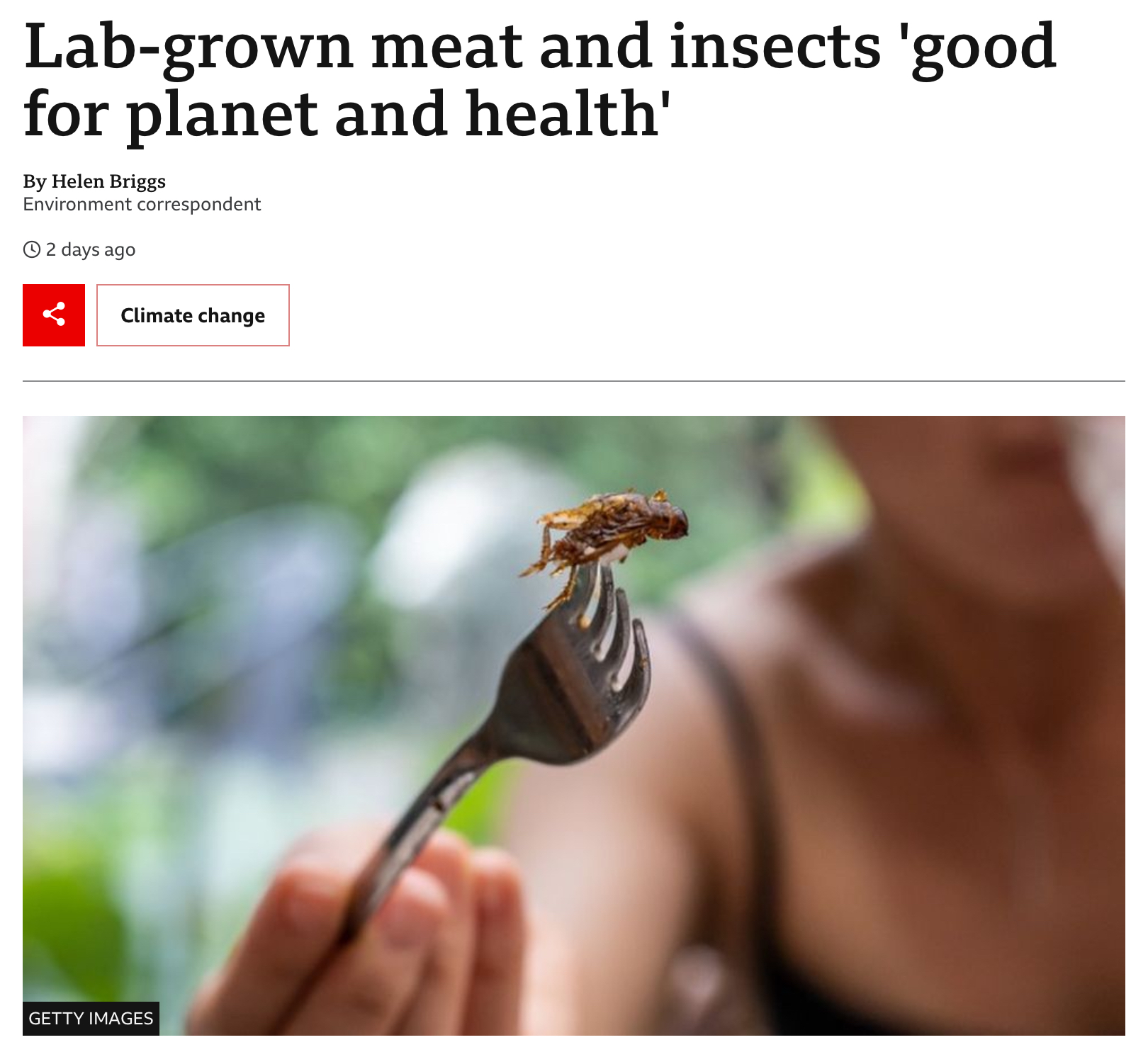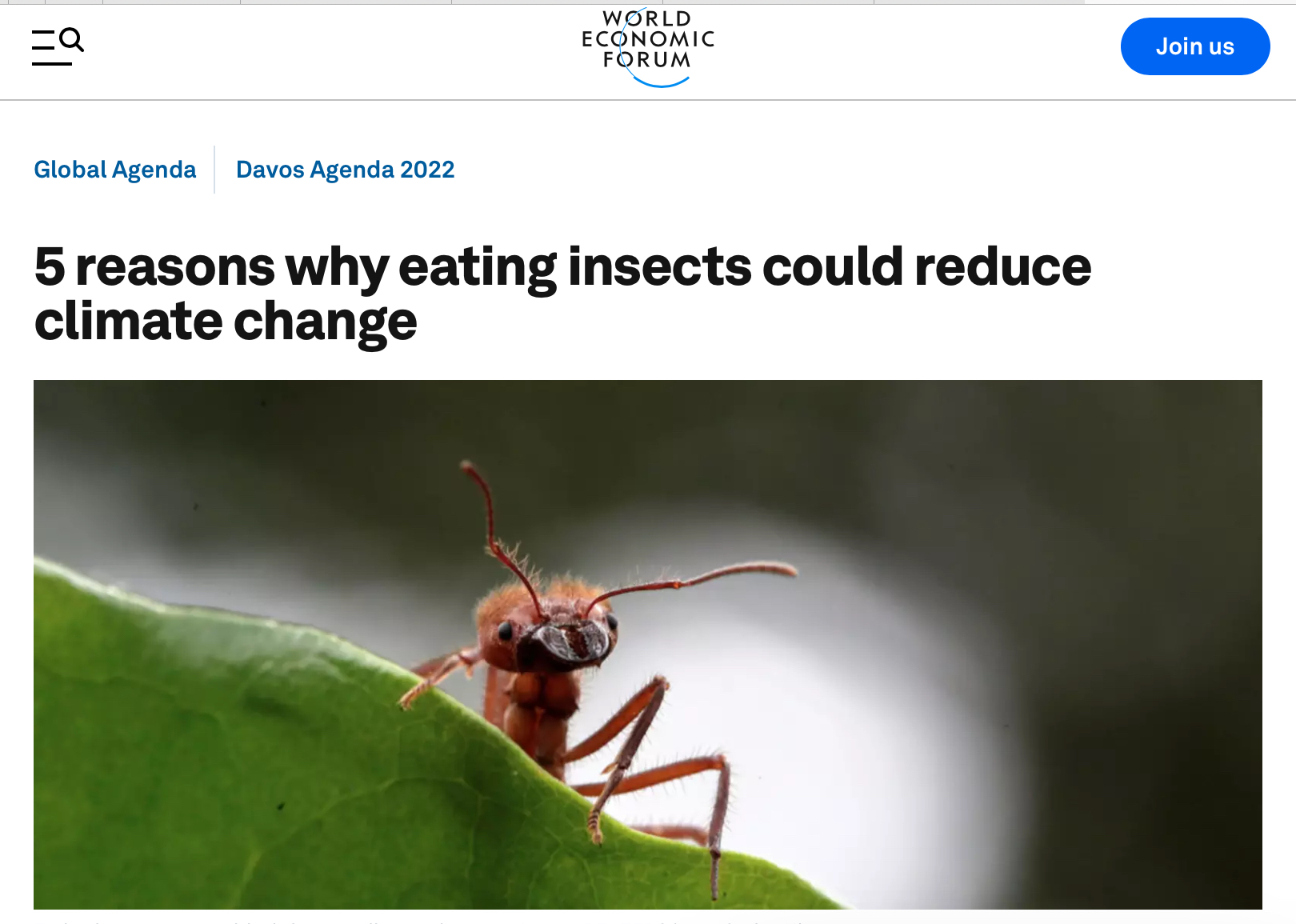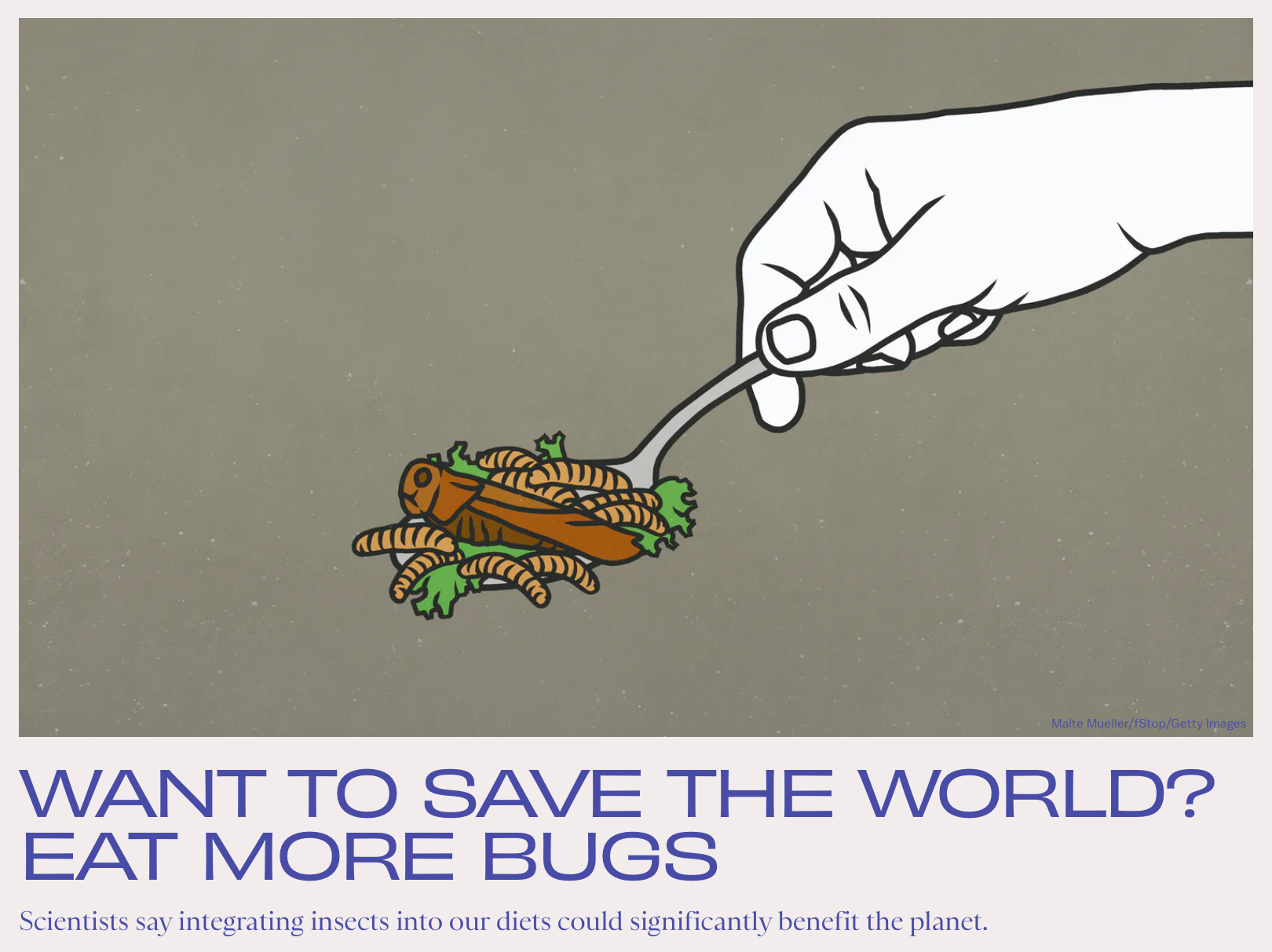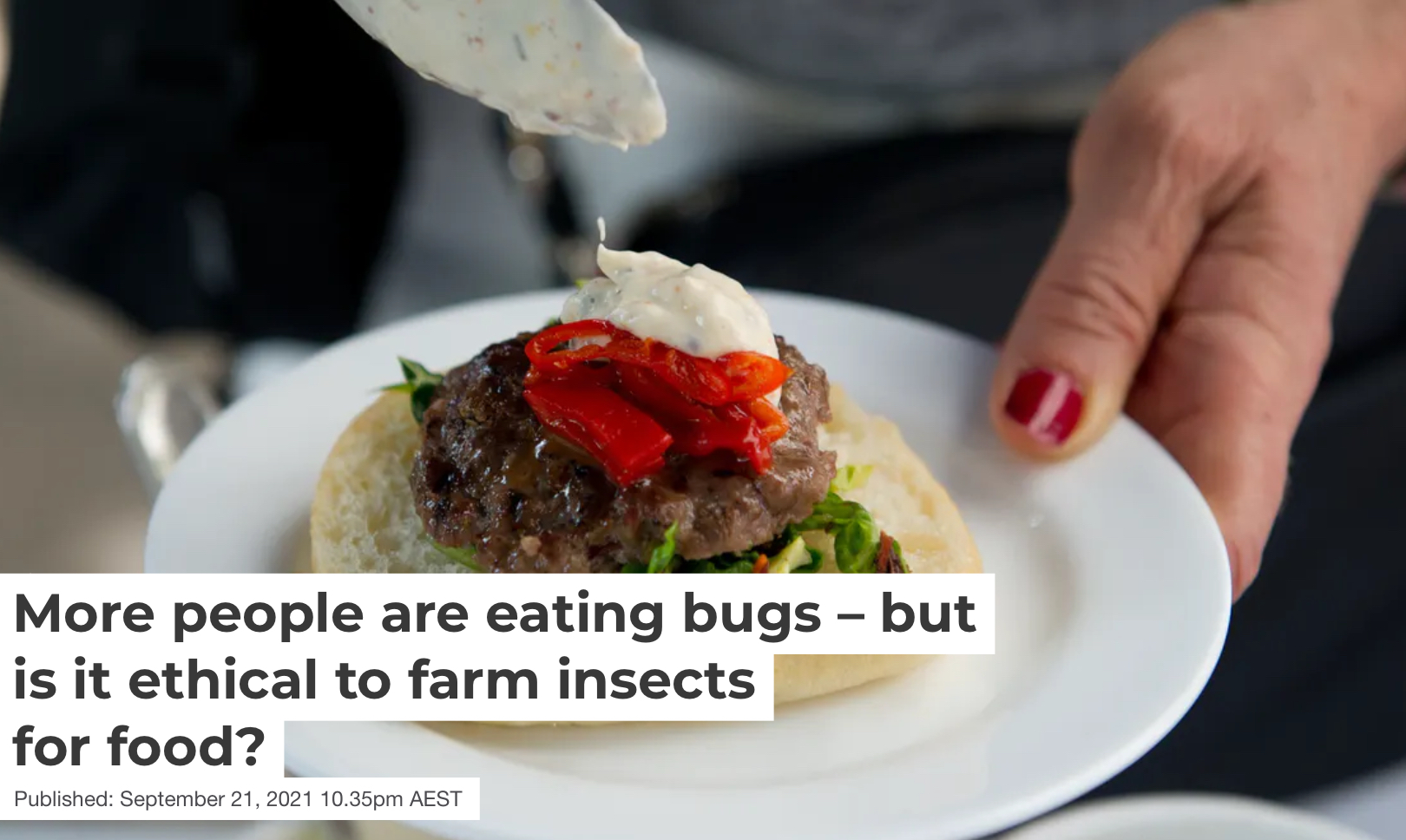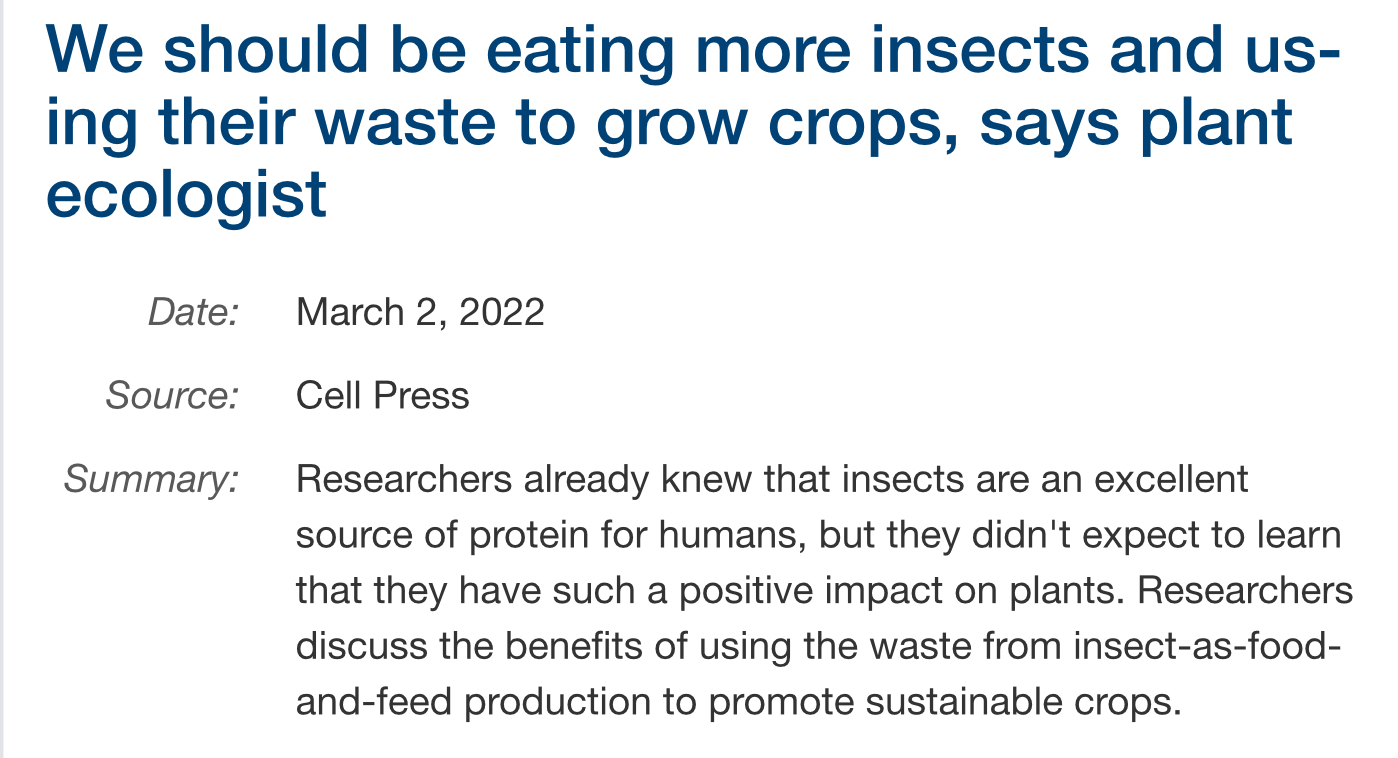 Research conducted by XYZ News suggests that if you laid out next to each other every news article written to try to convince White people to eat bugs, they would reach from here to the nearest star and back three and a half times.
This isn't a conspiracy theory, it isn't even a joke. They are literally telling us in every major news outlet that we should be eating bugs to "save the world". There isn't any more to it. Their logic is simply:
Climate change
Too many people
Eat the bugs
Like the good lying press that they are, they simply repeat the lie over and over again as though it's true. They know it's disgusting to eat bugs but they don't care. They're even predicting that the Western world will make this transition to eating bugs THIS YEAR.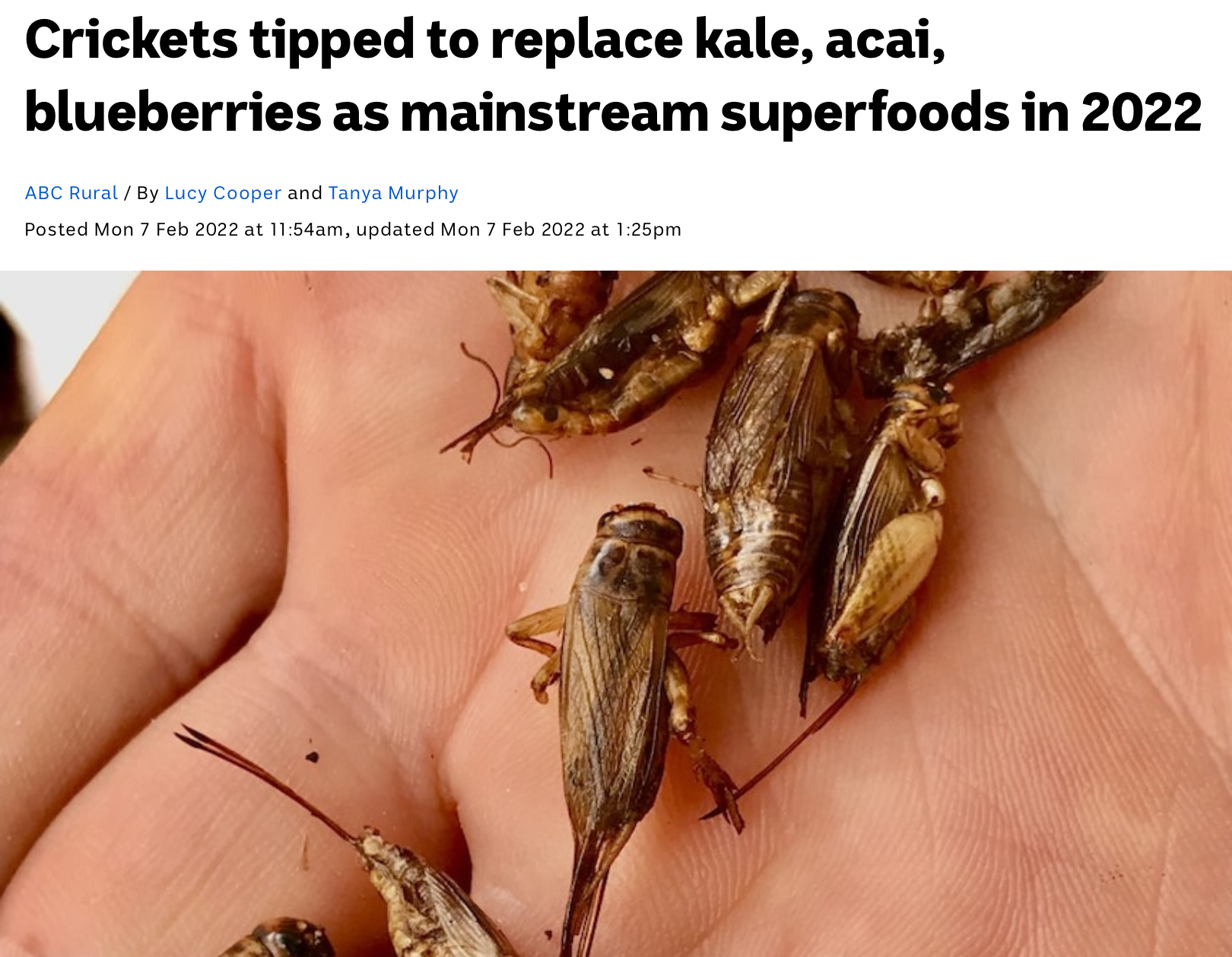 Now, if we were all happily eating bugs already, they wouldn't need to push all this propaganda on us, would they? Clearly it's not catching on.
But they want it to. They really, really, really want us to eat bugs. They've been disrupting global supply chains for over two years, they're burning down food processing plants in America, they've started a war in one of the bread baskets of the world, they're destroying backyard crops in China and Daniel Andrews is planning to do exactly the same thing here.
So they're squeezing us from one end, engineering a worldwide famine so we'll take anything we can get. Of course, there is another way to leave people with no option but to eat bugs:
They've built the camps:
Victorian Premier says they will use quarantine camps for the next pandemic & new variants! pic.twitter.com/uFUkYhsEXH

— Razorback1111 (@razorback11111) October 17, 2021
Either way, they intend for us to eat bugs. They'll either force us to do it the easy way or the hard way.
Subscribe to XYZ on Telegram, Bitchute, Patreon, Twitter and Gab.