Australian Health Officials have raised concerns that the ending of daylight savings in Australia's eastern states this evening could aggravate the recent spike in serious heart conditions.
Fears are mounting worldwide that daylight savings time is unhealthy, as our body clocks are not supposed to be altered biannually.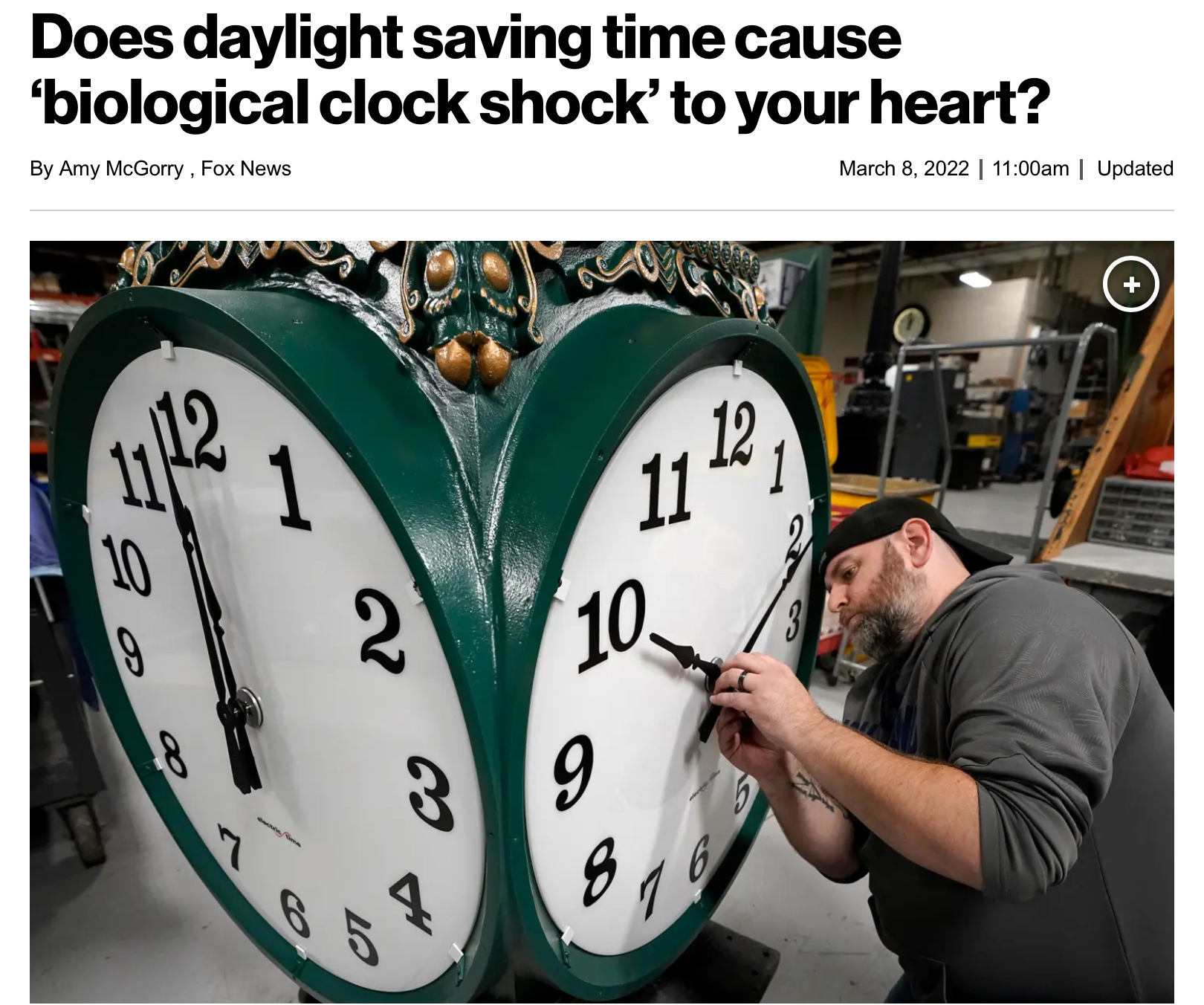 The impact of daylight savings on heart conditions has compounded the impact of the loneliness many felt during the lockdown period, and the anxiety some feel when reentering society post-lockdown.
These risk factors are among a range of risk factors health experts have identified post-Covid which could elevate the risk of pericarditis, myocarditis, heart attacks and strokes. These include skipping meals, juice, exercise, meat, soccer, not enough exercise, eggs, domestic violence, the war in Ukraine, Covid, avocados, loud music, the patriarchy and outdated attitudes towards sexual preference diversity.
Scott Morrison has reinforced the point that with heart issues, strokes and other ailments skyrocketing post-Covid, the most important thing Australians can do to protect their health is to stay up to date with vaccinations.
Subscribe to XYZ on Telegram, Bitchute, Patreon, Twitter and Gab.