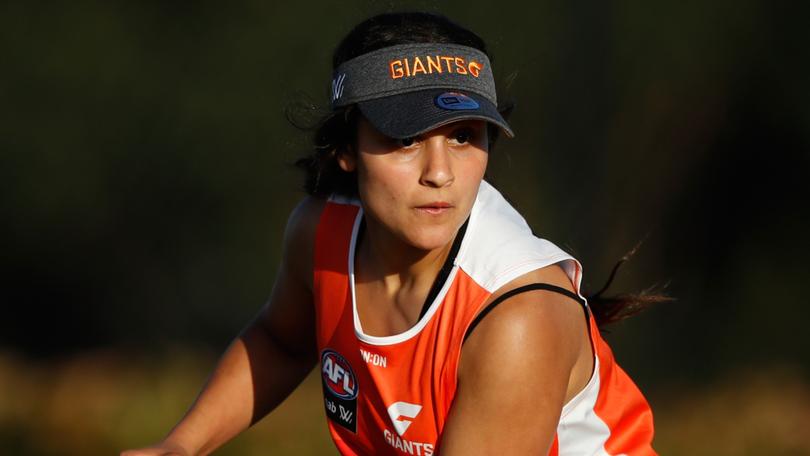 Well this is awkward:
Greater Western Sydney player and practising Muslim Haneen Zreika will not play this weekend after deciding not to wear the team's pride jumper on religious grounds.
Zreika, who was the first Islamic player to play AFL Women's after making her debut in 2019, has grappled with the decision in recent weeks before ultimately withdrawing from Friday's clash against the Western Bulldogs.
It is understood that she addressed her teammates earlier this week regarding her decision in what was an emotional and educational session for all players, which includes a number of LGBTQIA+ community members.
It was not a decision that was reached lightly by the 22-year-old, who has been working with the club and the AFL in the lead-up to the game.
She played in the 2021 pride round, but the Giants did not wear a pride jumper. Zreika – who supports her teammates and their beliefs – strives to be a leader within the Muslim community and it is understood that wearing the jumper in Friday's game could compromise her standing within her community.
She is likely to attend the game at Henson Park.
It has been an unchartered situation for the club, which remains firmly committed to its support of AFLW Pride Round, its specially designed jumper and what it stands for.
Diversity enriches Australia because it means we have access to a range of perspectives and world views which would otherwise be completely foreign to us. Diversity adds to the complexities of modern Australia which make it interesting. Australia was boring before diversity came along and nothing ever happened. Nobody can even remember what happened in Australia before we had diversity.
We should all embrace diversity.
If they really believed that, they'd be doing their own rooftoppings.
Subscribe to XYZ on Telegram, Bitchute, Patreon, Twitter and Gab.