From Patriotic Alternative.
By Bill Atheling
The political and social reverberations that followed the demise last year of George Floyd, a 46-year-old black Minneapolis felon who died of an overdose whilst being taken into police custody, continues to have a deleterious effect on the political discourse of the west. Concerned to appease the increasingly aggressive actions of Black Lives Matter activists, our political 'maestros' have been eager to demonstrate their willingness to 'reform' the records and the legacies of our North American and European national histories. In Britain, London has seen their elected mayor, Sadiq Khan, leading the crusade to 'decolonise' the capital's street names and monuments.
Here in my home nation of Wales, hastening to respond to that same, echoing butterfly effect, the Welsh first minister, Mark Drakeford, rushed to commission an "audit [of] public monuments, street and building names in Wales associated with the slave trade and the British Empire and also touching on the historical contributions to Welsh life of people of Black heritage." That report was completed in November 2020 under the title: 'The Slave Trade and the British Empire: An Audit of Commemoration in Wales.' It presents the findings of a team of researchers from 'Cadw' (the Welsh Government's historic environment service) who exhaustively documented every commemorative monument or place name in the land. This team of 'experts' assessed any links whatsoever to the slave trade as well as those connected to colonialism in the age of empire, individuals who expressed 'racist' opinions, and even the names of inns and pubs now considered 'dubious.'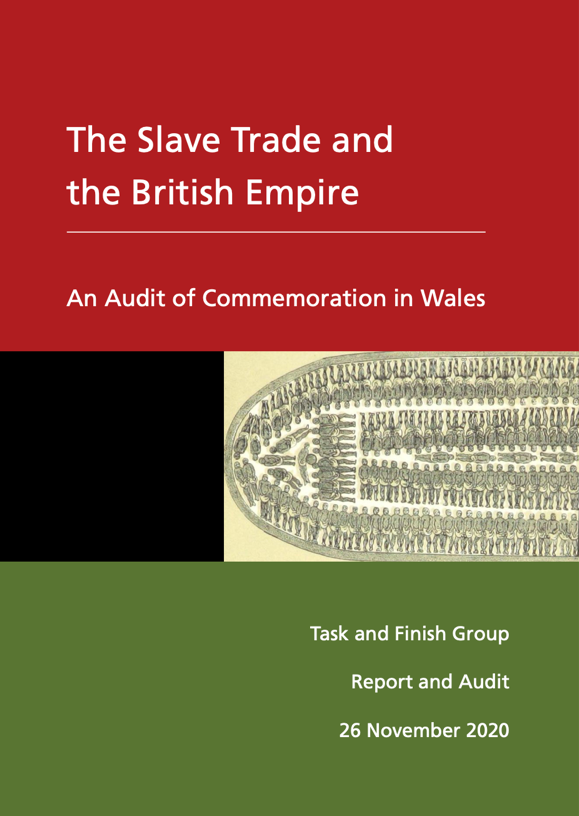 White Slaves Ignored
It is claimed in the report's introduction that the Atlantic slave trade of the 16th to 19th centuries was unique in its scale and long-term consequences. Yet, there is no mention of the millions of Europeans alone, captured by Barbary pirates and sold as slaves in North Africa and the Ottoman Empire between the 15th and 19th centuries. The total number of slaves transported into the Ottoman empire until the early twentieth century from Europe and Africa, far exceeded the number of slaves taken across the Atlantic. But that part of history is passed quietly over, and no one should expect any future apologies on that account.
Nor will there be any mention of the fact that it was Britain who played a key part in ending slavery. Despite having already made slavery illegal in 1807, the British determined to put an end to slavery altogether and the Royal Navy formed the West Africa Squadron in 1808, a formidable fleet of naval vessels that patrolled West Africa and the Atlantic trade routes. According to one historian, "Between 1808 and 1860 the West Africa Squadron captured 1,600 slave ships and freed 150,000 Africans." It is now considered to be the most costly international moral action of modern history. And even the BBC has admitted: "the British government spent £20 million, a staggering 40% of its budget in 1833, to buy freedom for slaves. That's equivalent to approximately £20bn today, making it one of the biggest ever government bailouts. The cost was so high, the vast loans the government took out to fund it were only just paid off in 2015." That means that taxpayers – me, you, our parents, our grandparents, and so on – all paid towards the settling of that national debt. But don't expect a thank you, let alone a monument to the indigenous British people and their civilising influence. No, the only conclusion implied by this document, is that there is still work to be done on rewriting the historical narrative of our nation. We've paid off that altruistic debt, but the reparations are only just beginning.
Clearly initiated as a result of a sort of knee-jerk 'virtue signalling', this audit appears to be the result of a continued (and pathological) pandering to minority groups through a process of determined denigration of our own ancestors, our notable historical figures and even our heroes. What is perhaps the most disturbing thing about this audit, however, is its rigorous methodology presented under a cloak of reasonableness and earnest respectability. Beneath that veneer, the Welsh Assembly have produced what is effectively, a soviet-style list of undesirables of the most pernicious and indeed petty kind, with its remit ranging from statues and monuments to (bizarrely) the names of pubs.
Cancelling Pub Names
Historical luminaries who are now under scrutiny include broader British (as well as Welsh) figures. King James II is one monarch on the naughty list, and he is joined by renowned naval commanders Sir Francis Drake and Sir John Hawkins, all linked in the report to slavery. Then there is Horatio Nelson, Cecil Rhodes and Henry Morton Stanley (for 'crimes' against black people). There are those whose memorials require further scrutiny for culpability, such as Christopher Columbus, Robert Peel and even the Welsh bard, Iolo Morgannwg. But I must admit, it is the pub names that irk me the most. Those simple painted signs, bearing the traditional names of old taverns, represent the most autochthonous aspect of the details under scrutiny in this report. In other words, they are names that were given by ordinary folk in ordinary communities, names with which the same people could relate, feel pride about, or, indeed, find amusing.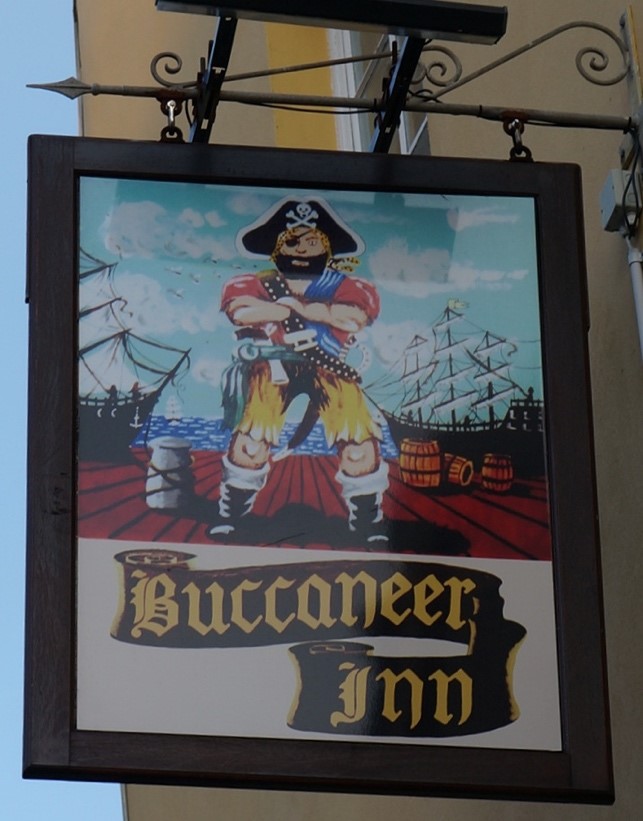 The grade II listed 'Black Boy Inn' in Newtown, Powys, is one example, the objection being to the use of the word 'black' even though the hostelry is most likely named for a young chimney sweep and, that is indeed what is depicted on the inn's sign. In 2014, locals voted to keep the name, but that will count for little when the commissars arrive. And why is the splendid 'The Buccaneer Inn', in Tenby (also grade II listed) on the list? Because, as the report informs us, "The pub sign depicts a stereotypical pirate." Still puzzled dear reader? The report then helpfully explains why it is offensive, "Buccaneers were pirates who concentrated their activities in the West Indies and off the coast of West Africa. They preyed on ships involved in the slave trade among others and sometimes traded in slaves." So now, it seems, even the popular and 'stereotypical' image of the pirate is forbidden too.
Of course, a report such as this can be regarded as simply a recommendation, but it would be naïve to suppose that that is where it will remain. No, this is merely the precursor to the next phase in what may well become the largest iconoclastic rewriting of a European nation's history and culture since the Dark Ages.
For my part, I believe that none of the identified locations on this extensive and rather pedantic list, should be altered, removed or renamed. We should not become the generation that pursues such an absurd and damaging historical revisionism that is clearly born out of a politically dubious and patently anti-white agenda. How ironic is it, that the destruction of ancient monuments and priceless artefacts by ISIS, which was so roundly (and rightly in my opinion) condemned across the world, should now find new acolytes in our own political leaders acting as the fanatical iconoclasts of a new political 'truth'? It seems that we are indeed moving toward a dark future where, "Every record has been destroyed or falsified, every book has been rewritten, every picture has been repainted, every statue and street and building has been renamed, every date has been altered. And that process is continuing day by day and minute by minute. History has stopped. Nothing exists except an endless present in which the Party is always right." George Orwell, 1984.
The report is available here.
You can send your own response to the report here: historicenvironmentleg@gov.wales