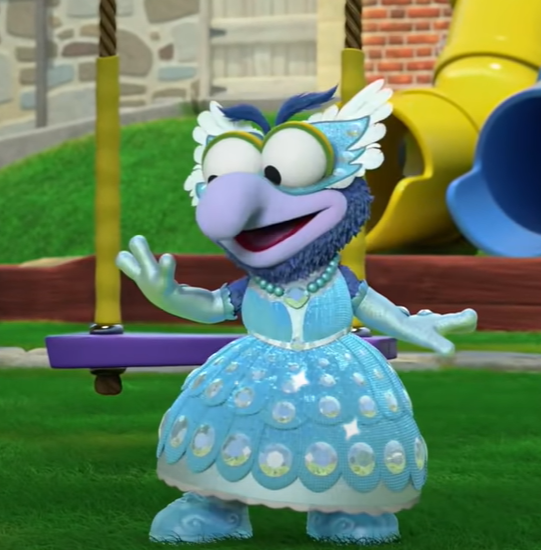 From National Justice.
Disney's CGI reboot of the 1980s children's classic Muppet Babies is being lauded by the mainstream media for featuring Gonzo as a transsexual.
The episode, titled Gonzorella, features the iconic characters preparing for a ball, where the girls will be princesses and the boys will be dressed as knights. Gonzo expresses that he would rather go as a princess, but is told by his peers that he is expected to attend as a male.
Later on in the episode, a rat with a yellow star on his shirt gets the depressed Gonzo alone and uses his magic fairy wand to indulge him in his unnatural feelings.
The idea to include homosexual propaganda in a program meant for preschoolers was made by Matt Danner, the show's supervising director and close relative of Jewish actress Gwyneth Paltrow. The leadership at the Walt Disney Corporation, considered one of the most "woke" in the entertainment business, is hyper-political and almost entirely Jewish.
On twitter, Danner, celebrated the decision to insert a sexually perverted Gonzo in a show for babies by exclaiming, "Welcome to the future."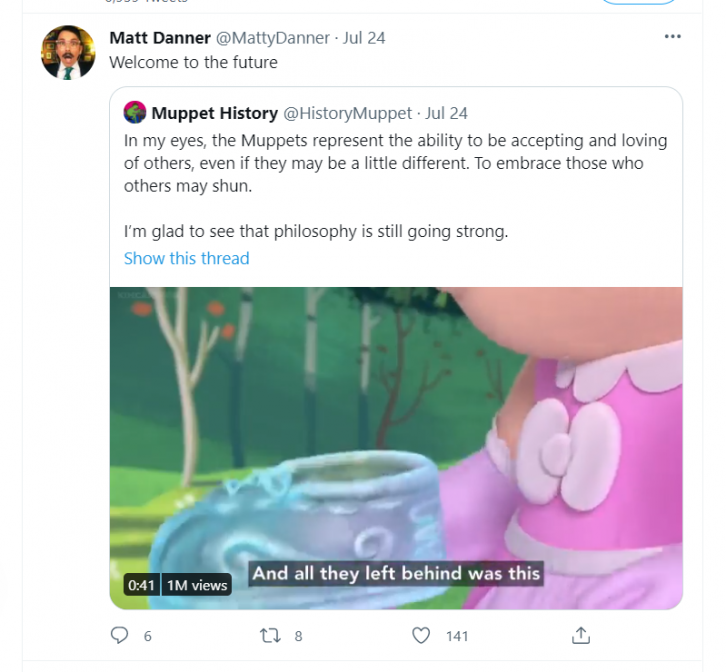 While Disney+, the on demand service that broadcasts shows like Muppet Babies, hosts an impressive array of world famous franchises (Marvel, Star Wars, The Muppets, etc), its subscription base has largely hit a ceiling in North America. Executives are becoming increasingly reliant on foreign markets to make up the difference, but it is unclear how parents in Asia and elsewhere will react to transsexual and homosexual propaganda being smuggled into their home by Hollywood. Disney has also been using its power as a corporate monopoly to try and stifle competitors, such as Hulu, which they purchased a controlling stake in during 2019.
Last June, the ostensibly conservative publication The Federalist complained that Disney+ wasn't going far enough in promoting homosexuality. The reason, author Paulina Enck writes, is because the Chinese government would outright ban the service from being able to access its massive market. In 2016, an attempt by Disney to launch a streaming service similar to Disney+ in China was banned by regulators.
Some conservatives are upset at Disney's behavior, but few in the Republican Party are willing to take action. Recommendations to apply existing antitrust law to the behemoth have been ignored. Without adequate state activism, malicious actors artificially inflicting sexual identity issues onto small children indeed appears to be "the future" in America.