You know SBS enjoyed putting this headline up. It's not an accident:
It's not objective journalism, it's gloating. It is a reason The XYZ goes to such lengths to devise ridiculous headlines, we are lampooning the way the media tells us everything they want us to know through their own headlines.
But that picture. It looks a lot like, you know..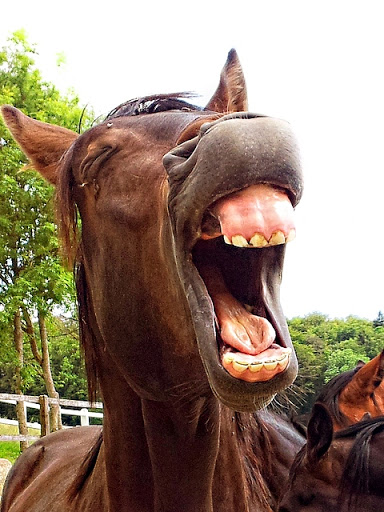 It was the picture, and the headline, that SBS had up on Saturday night through this link. However, if you follow the link through now, it takes you to this: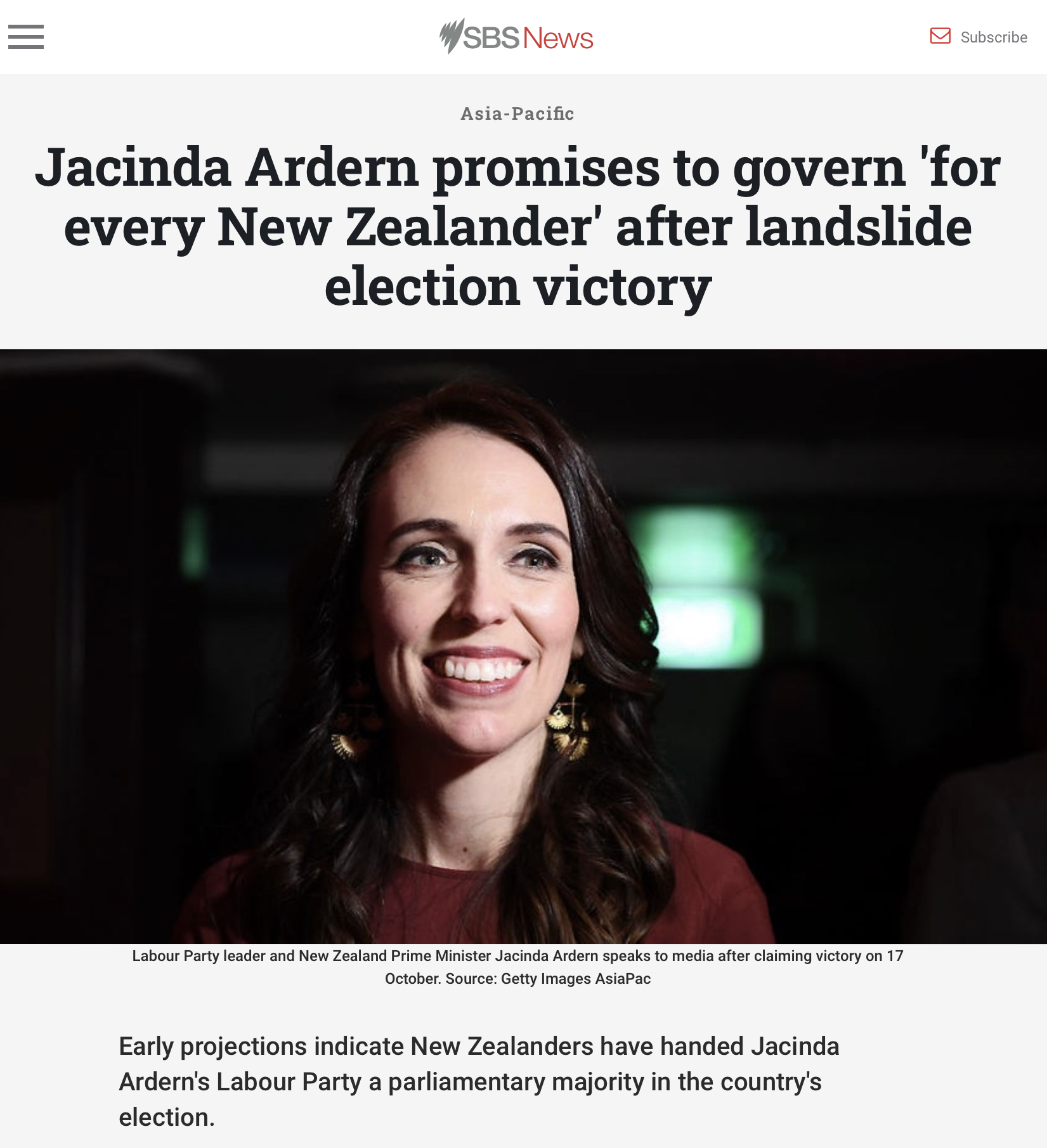 Obviously, somebody at the SBS editorial desk has said, "Hey, tone down the headline, this isn't The XYZ. Also, we're going to have to find a better shot of our hero, because bigots on the internet may use this one to suggest Our Jacinda looks like a horse."
She sure does. She sure does.
There is also something really creepy about her. She has a closeness to the Clintons that goes well beyond secret breakfasts, and a bunch of billionaires made their way to New Zealand pre-plandemic. There is something about her popularity with the luvvie media which goes beyond her simply ticking diversity boxes.
She speaks the language of the globalists.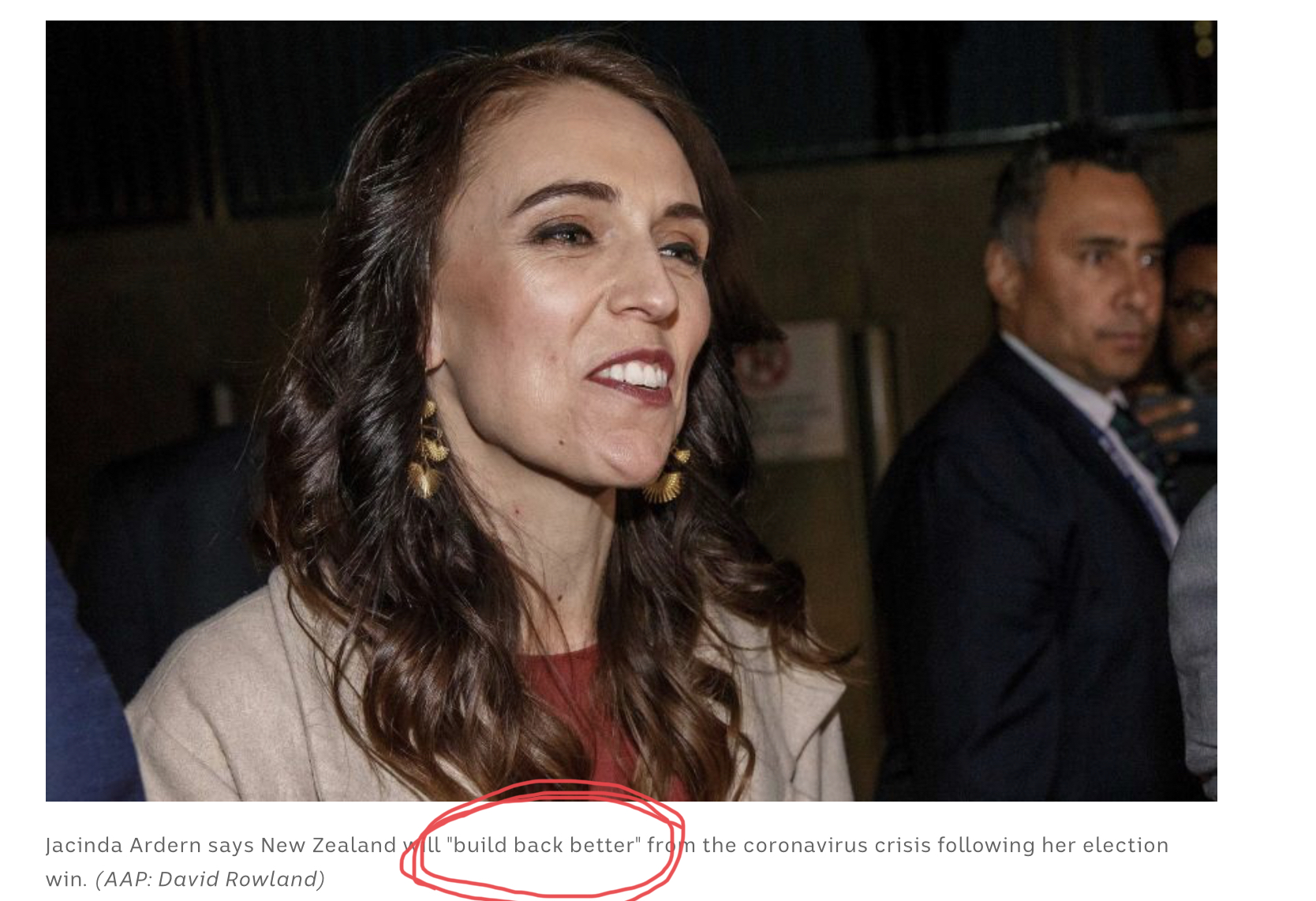 Keep your eye on this nag.