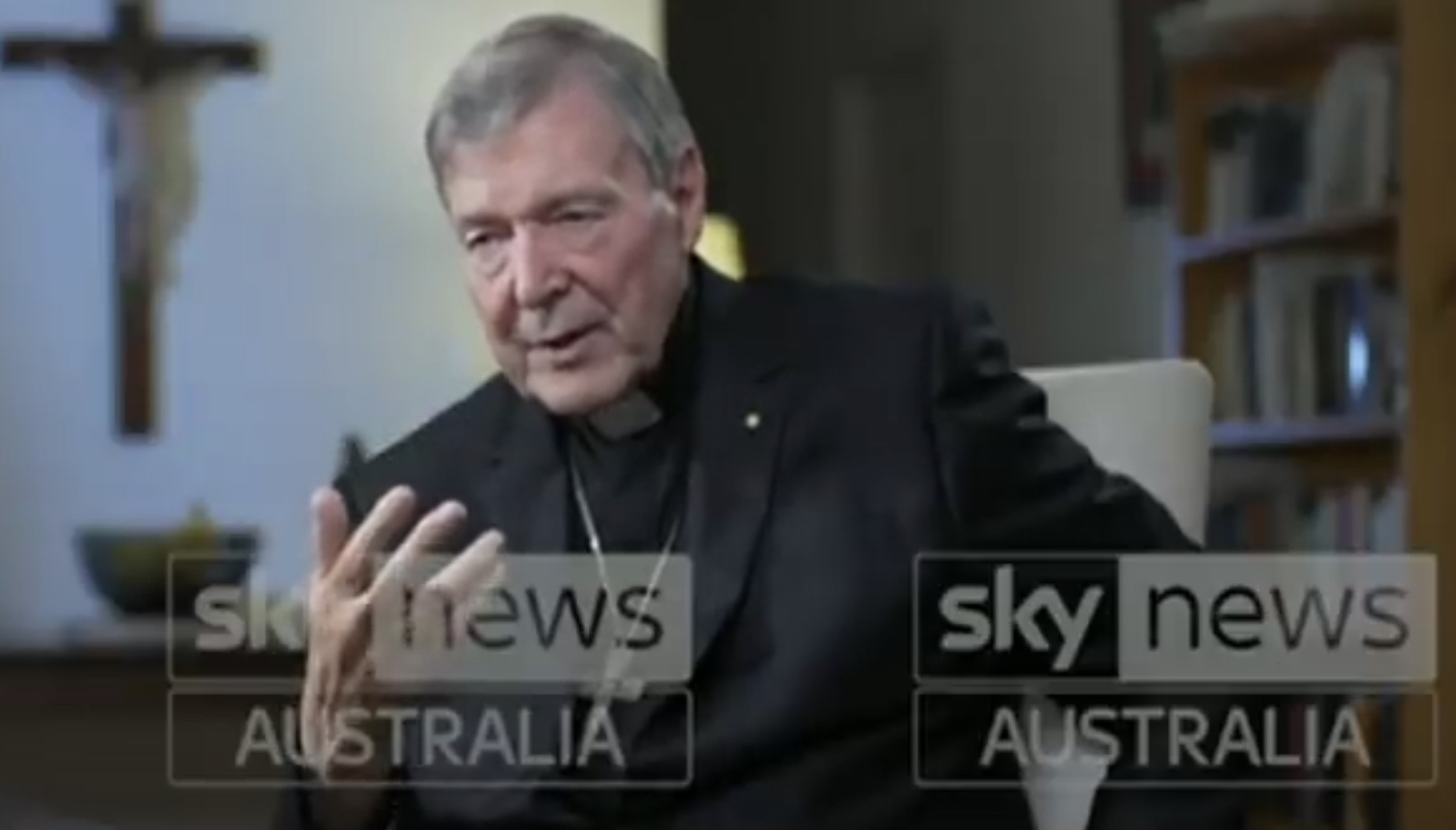 Just days after his acquittal of child sexual abuse charges by the Australian High Court, a leak to Sky News reveals Victoria Police plan to continue their hounding of George Pell.
From Sky News:
Sky News host Andrew Bolt says fresh allegations of sexual abuse levelled against Cardinal George Pell "stink to high heaven" as he called for an inquiry into Victoria Police.
Victoria Police has launched a new investigation into child abuse allegations against Cardinal Pell dating back to the 1970s.
Mr Bolt said police had tried to jail Cardinal Pell dozens of times in the past and failed because the allegations were "ludicrous" and "poorly investigated".
"Bear this in mind, police have tried 26 times to jail George Pell using nine different alleged victims that it advertised for to come forward, a process that is highly suspect in itself," he said.
"Every single one of those cases failed. "And not because the organs of the state were defending Pell, they were against him, but because those allegations turned out to be so ludicrous, so poorly investigated, so weak that every one of them crumbled in the police's hands."
Mr Bolt said revelations of the fresh allegations were a "leak" from a police force under scrutiny for its failings.
"This stinks to high heaven – there has to be an inquiry into Victoria police," he said.
"This was one of the most incredible witch hunts we've ever seen.
"This is one of the great disgraces, great misjustices in our history and a moment of shame for many journalists who joined the pack, ignored the evidence, let their prejudice dictate their fidelity to the truth and were found wanting."
Yesterday it was revealed that Dick Ears Daniel Andrews' Communist Victorian Government intends to introduce a bill to parliament to make it easier for the courts to reach decisions in accordance with State demands:
Labor says complex and "confusing" explanations about evidence, credibility and reasonable doubt will be clarified, to ensure fair trials and deliver faster verdicts.
Sexual assault victims will be better protected under the changes, because the trial judge will no longer be required to cast doubt on their reliability.
Attorney-General Martin Pakula says simpler directions will ultimately reduce the number of appeals and retrials, protecting victims and their families from further anguish.
The night after Pell's acquittal, vandals were allowed to deface Saint Patrick's Cathedral in Melbourne's CBD.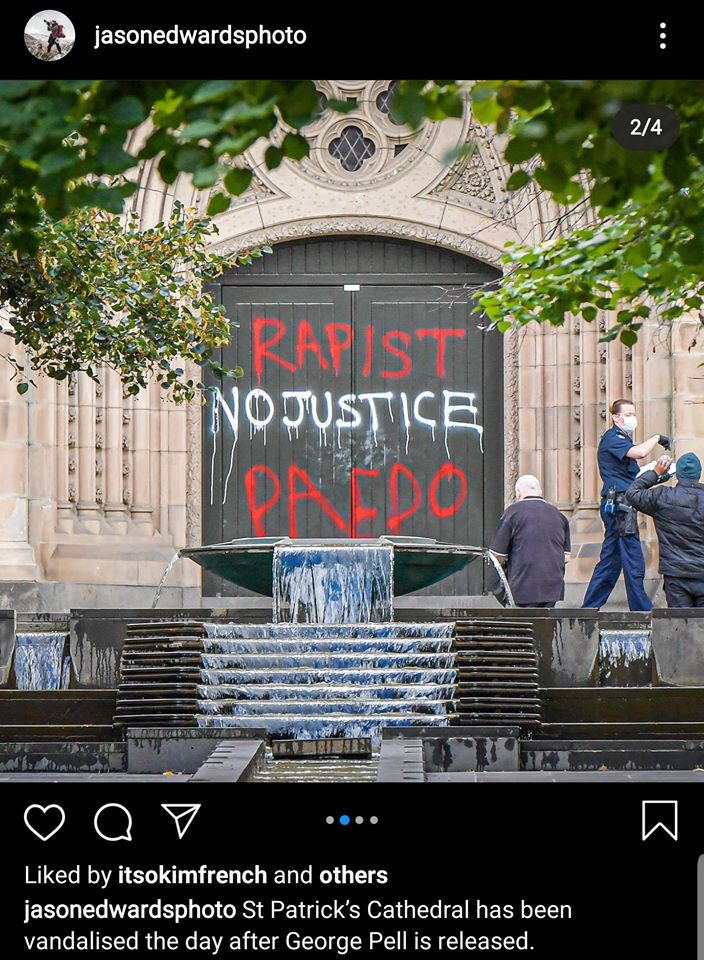 Given the open animosity Daniel Andrews displayed toward George Pell while he was in prison awaiting his appeal:
And given Andrews' sociopathic response on social media to the High Court's decision:
I make no comment about today's High Court decision.

But I have a message for every single victim and survivor of child sex abuse:

I see you.

I hear you.

I believe you.https://t.co/gu9Tkw2CLu

— Dan Andrews (@DanielAndrewsMP) April 7, 2020
It is entirely possible that the attack was allowed to happen as part of a concerted and ongoing campaign of intimidation against George Pell, the Catholic Church and Christians in general.
Everything is proceeding as Adam Piggott has predicted:
"Now that their prosecution is in tatters, Pell's accusers and enemies will not admit to any wrongdoing. They will seek convenient scapegoats to hang the blame and then proceed unabated to the next target, if indeed they decide to back off and leave Pell alone."
If the Andrews Labor government is allowed to stay in power, they will hound the man to his grave.