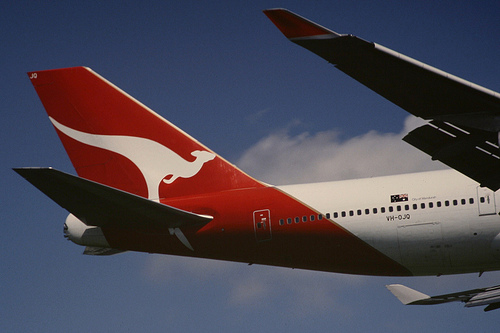 Islamodacity
QF-LGBTIQ bound for London from Sydney was turned back over Perth today, after a mother was heard saying the word "cockpit" to her son.
A Qantas stewardess overheard the word and could not find a gender neutral term to suggest to the mother in the Qantas inclusion and diversity manual.
The stewardess went into a panic attack, running up and down the aisle and telling everyone to get into the brace position. The stewardess had to be restrained and the pilot had no choice but to turn the aeroplane around.
After hearing about the incident Alan Joyce was disappointed there was no gender neutral term for "cockpit", and said he would resolve this at the next board meeting. Passengers on QF-LGBTIQ were not happy and have asked for compensation.
It's your XYZ.
You can visit Islamodacity at Facebook.
Photo by Deanster1983 who's mostly off