I love what they have done to the Adelaide Oval.  The stands are spectacular and are made for night footy and cricket, being so steep that when the crowd goes nuts, well, it's just nuts.  Gives me a good reason to visit Adelaide for the first time.
I hope the Aussie cricketers remember how to be bullies.  They are going to need it on the pitch against the Poms.  This shouldn't be particularly tricky, given Joe Root, whose face is just too thin to be without suspicion, has been forced to claim that the English cricket team doesn't have a drinking culture…. seriously, England is doomed. They don't even deserve their country any more.
Anyway, as for the advertising, there is one thing wrong with this picture/screenshot.  There is one word in the preamble and title which is unnecessary.
There is only one Ashes.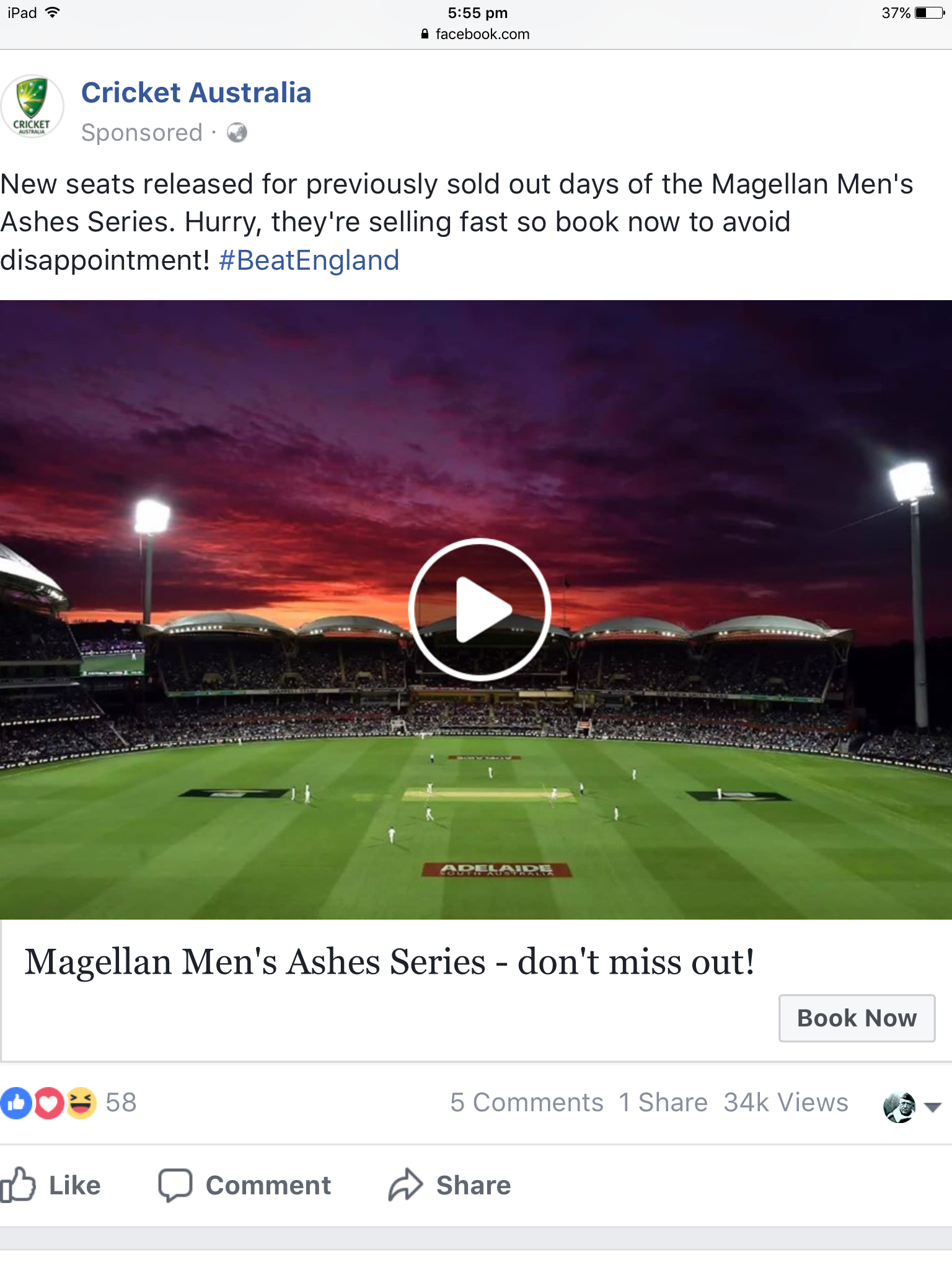 It's your XYZ.