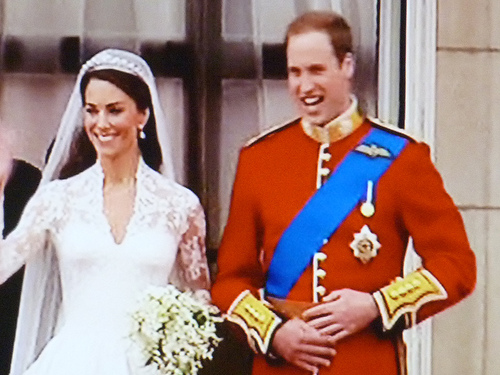 The key to understanding why Islamic terror exists is to see it as a form of psychological warfare designed to intimidate its target population into submission. With cultural confidence already as low as it is in the West, the jihadis aren't exactly finding their work cut out for them.
From there, it is simply a matter of inter-breeding and out-breeding your enemy. They are quite open about this.
Demographics is everything. Demographics, demographics, demographics.
So, if we are to secure the existence of our people, we need to have white babies. Lots of white babies.
Thankfully, it appears as though the future head of the British Commonwealth and his pretty wife are setting the right example:
"THE Duke and Duchess of Cambridge are expecting a third child who will be fifth in line to the British throne."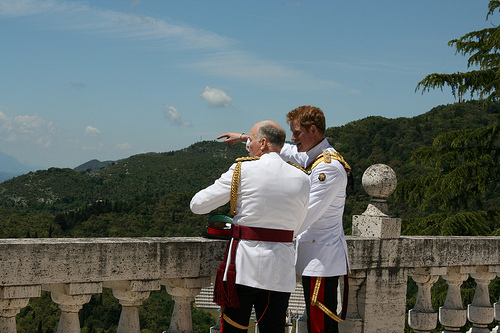 Something tells me Harry couldn't bother a jot. He takes too much after Corin of Archenland.
"Kensington Palace announced the news on Monday, saying that the Queen and rest of the Royal Family are "delighted".
So are we at The XYZ.
"The Duchess is suffering from an extreme form of morning sickness, hyperemesis gravidarum, as she did with previous pregnancies.
"She has been forced to cancel her planned engagement at a London children's hospital today and is being cared for at Kensington Palace."
Definitely pregnant, then.
"The announcement comes after the royal couple travelled to Poland in July and Kate dropped a hint she would like to have more children.
"When presented with a gift for a newborn baby, she told Prince William: "We will just have to have more babies" raising speculation she knew she was pregnant at the time."
That's the bloody spirit. Kate is no thot. She married a man with a keen sense of duty, and she understands her own duty very well. A signal to us all the hold our own partners to a high standard.
Here's hoping they have five more.
It's your XYZ
Photo by stephane333